MAT Foundries Europe
decades of experience in ductile iron casting
MAT Foundries Europe has over 40 years experience manufacturing safety castings made of ductile iron for the passenger and commercial vehicle industry from its 2 state-of-the-art plants in Germany.
MAT Foundries Europe invests heavily in manufacturing technology, process organisation, research & development and testing technology to produce the best brake, chassis and powertrain components available. All supported by decades of experience.
With more than 800 employees dedicated to full customer satisfaction and meeting highest quality requirements of OEM and Tier 1 customers, MAT Foundries Europe is your reliable partner for ductile iron automotive application.
Neunkirchen
Location
MAT Foundries Europe GmbH
Werk Neunkirchen
Am Ochsenwald 2
66539 Neunkirchen
GERMANY
Telephone Number: +49 6821 403 0
Plant Information
Location:

Saarland Germany

Foundry Capacity:

75,000 tonnes

Materials:

Ductile Iron

Casting Weights:

0.5 - 20kg

Molding:

3 Disamatic Mk5 B
1 Disamatic 240B

Products:

Brake calipers & Carriers
Diesel Injection Pump Housing
Backing Plates

Markets:

Commercial Vehicles
Passengers Cars
Floor Plans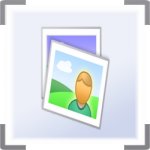 CONTACT MAT FOUNDRIES EUROPE - NEUNKIRCHEN
Downloads
Ueckermunde
Location
MAT Foundries Europe GmbH
Werk Ueckermünde
Eggesiner Straße 11
17373 Ueckermünde
GERMANY
Telephone Number: +49 39771 212 0
Plant Information
Location:

Mecklenburg-Western Pomerania Germany

Foundry Capacity:

65,000 tonnes

Materials:

Ductile Iron

Casting Weights:

0.5 - 20kg

Molding:

1 Disamatic 230 X
1 Disamatic 231 X
1 Disamatic 250 C

Products:

Brake Calipers & Carriers
Steering Knuckles
Differential Case

Markets:

Passenger Cars
Floor Plans
CONTACT MAT FOUNDRIES EUROPE - UECKERMUNDE
Downloads
News and blogs
How The Chameleon Became Europe's First 3D Printed EV

10th Dec 2020

Read More
Instagram Feed