Dalian Showcase [Video]
Located in China, MAT Dalian has a 50,000 MT production capacity at it's world class casting facilities producing grey and ductile iron automotive components.
Accessibility Controls
The player supports TAB to change the controls. Update Required<br/>To play the media you will need to either update your browser to a recent version or update your <a href='http://get.adobe.com/flashplayer/' target='_blank'>Flash plugin</a>.
MAT FOUNDRY GROUP ARE A LEADING MANUFACTURER OF GREY AND DUCTILE IRON CAR COMPONENTS. TO LEARN MORE ABOUT US VIEW OUR PRODUCTS OR CONTACT US TODAY.
MATN310520231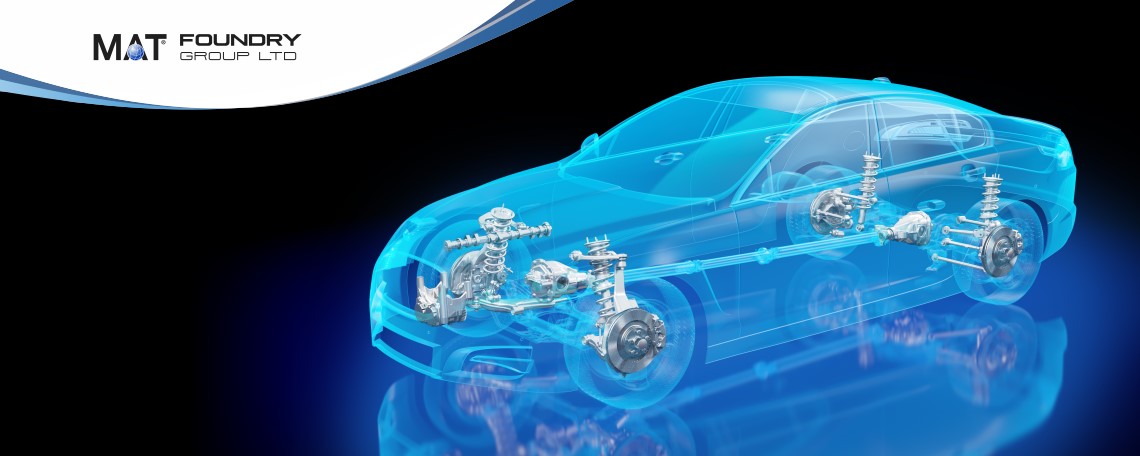 MAT Neunkirchen GmbH ist ein Unternehmen der international agierenden MAT Holdings Inc. mit Hauptsitz in Long Grove Illinois, USA, das mit 16.000 Mitarbeiter weltweit einen Jahresumsatz von ca. 2 Milliarden EUR erwirtschaftet. Die MAT Neunkirchen GmbH produziert mit ca. 350 Mitarbeitern komplexe Sicherheitsbauteile aus Sphäroguss für die Automobilindustrie.
Du hast Spaß an Technik und hast Lust frühzeitig Verantwortung zu übernehmen? Dann starte Deine Ausbildung zum Maschinen- und Anlagenführer (m/w/d) bei uns und werde somit ein Teil von MAT Neunkirchen GmbH.
Deine Aufgaben:
Du wirst in verschiedenen Produktionsbereichen eingesetzt und erlangst somit branchenspezifische Fertigungskenntnisse
Du bist für die Einrichtung, Umrüstung und Bedienung von Maschinen oder Anlagen zuständig
Erkennen und Beheben von Funktionsstörungen sowie regelmäßige Wartungsarbeiten gehören zu Deinem Aufgabefeld
Deine Qualifikation:
Du hast einen guten Hauptschulabschluss oder mittleren Schulabschluss
Du bringst handwerkliches Geschick mit
Du hast ein ausgeprägtes räumliches Vorstellungsvermögen sowie ein technisches Verständnis
Deine Auffassungsgabe ist schnell und du begeisterst dich für Neues
Gewissenhaftigkeit, Zuverlässigkeit und Teamfähigkeit zeichnen dich aus
Nach der Ausbildung bist du bereit, im Schichtbetrieb zu arbeiten
Unser Angebot:
Eine tarifgebundene Ausbildungsvergütung
sehr gute Übernahme- und Entwicklungschancen
Zuschüsse zur betrieblichen Altersvorsorge
Corporate Benefits
eine subventionierte Betriebskantine
30 Tage Urlaub
Wir freuen uns auf Deine Bewerbung:
Katharina Hermann
Karriere.nkf@mateurope.com
Back to Listing
Apply Now