The MAT Foundry Newsletter
Sign up for our quarterly newsletter to keep abreast of the latest developments at MAT Foundry.
We'll share:
Blog Articles
Video Content
Infographics
Company Updates
Industry News
Career Opportunities
and a lot more besides.
Complete the form below to opt in to receiving our quarterly newsletter.
Please note, you can opt out at any time by selecting the 'Unsubscribe' button at the foot of the e-mail itself.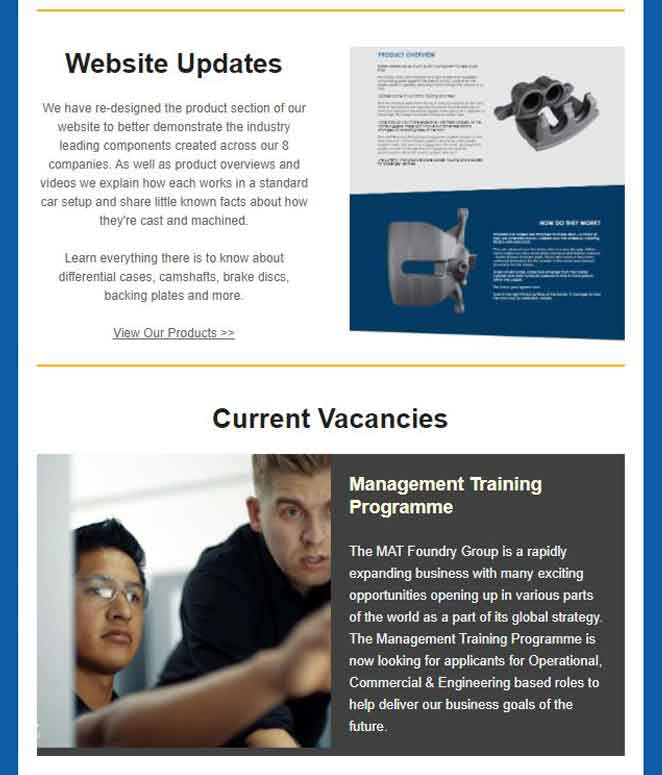 News and blogs
Two Steps Ahead: How Buying Behaviours Are Changing in the Automotive Industry

14th Nov 2023

Read More
Instagram Feed
Latest Vacancies