Major Expansion of Mincer HD

In May 2016 MAT Foundry Group announced a major expansion of its foundry facility Mincer HD in Ecatepec, Mexico.
This exciting and expansive development is currently eight months in and already signs of major progress are beginning to show.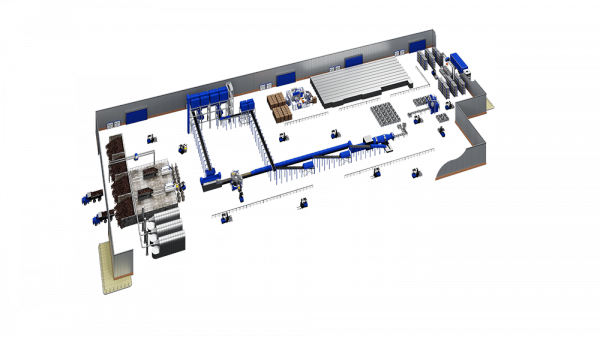 The purchase of key plant has been completed and the construction of the remodelled facility is well under way. Installation of the plant will commenced in September 2016 with production trials planned for June 2017.
Divided into two distinct phases, the expansion initially focuses on a facility capable of producing 30,000 metric tonnes of castings per annum. This will include DISAmatic moulding technology, induction melting, automated pouring and casting finishing processes.
This programme of expansion will allow the MAT Foundry Group to supply both ductile and grey iron automotive components to its global partners located in Mexico and the United States.
In addition to these automotive components, Mincer HD will continue to supply current customers with quality components in the heavy truck, trailer, and commercial vehicle markets in North, Central, and South America.
The President of MAT Foundry Group – Thomas Krosnar said "With this expansion of capacity and enhanced capabilities at the significantly extended Mexican facility, MAT Foundry Group will become a true global partner to all OEM and Tier One customers".
As the business develops, the second expansion phase will allow double the output capacity to 60,000 metric tonnes of castings per annum. That's roughly the same as a moderate sized cruise ship.
Consisting of eight companies and stretching across three continents, the MAT Foundry Group are leading the world in the engineering and manufacture of cast iron products serving the passenger, commercial, and heavy duty vehicle markets as well as industrial and racing applications.
The foundry group's seven foundries produce over 350,000 tonnes of iron per year. The foundry group also maintains eleven machining facilities across Europe, Asia, and Central America. Supplying both original equipment manufacturers (OEM) and aftermarket customers across the globe.
All the different products made by MAT Foundry Group have one thing in common: they must be able to withstand great stress and pressure every day. MAT Foundry Group meets these demanding requirements by operating to the highest standards, delivering consistent quality.
News and blogs
What Is Hypermiling and How Safe Is It?

13th Sep 2023

Read More
Instagram Feed
Latest Vacancies