Schmidt Automotive Breaks Ground
It's an exciting period of expansion for MAT Foundry Group.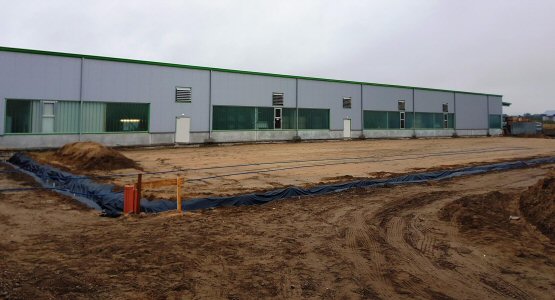 In addition to the expansion of our facilities in Mexico we're excited to announce that we have broken ground for the construction of production hall 4 at our Schmidt Automotive facility in Brandenburg Germany.
Schmidt Automotive is in its sixth year of consecutive growth and follows on from the launch of their production facility in Auburn, Alabama. The plant enables Schmidt to supply directly into the US dramatically cutting down on costs and lead times.
This further expansion marks the next phase of the company's development as one of Europe's foremost manufacturers of powertrain and engine components.
By spring 2017 a total of 10,000 m² of production space will be available in Brandenburg.
Schmidt Automotive has long been a partner to the OEMs and actively supports the development process, supporting our customers in finding the best solution concerning manufacturing and function, the simulation of load conditions and prototype testing.
If you are looking for a powertrain components partner or a global provider of cast iron and manufactured automotive components, contact us today.
News and blogs
Two Steps Ahead: How Buying Behaviours Are Changing in the Automotive Industry

14th Nov 2023

Read More
Instagram Feed
Latest Vacancies