The New Face of Dania

A member of MAT Foundry Group is changing its name. To better identify their position within the MAT Foundry Group and the global casting market, and demonstrate a stronger corporate identity, Jernstøberiet Dania ApS will now be known as MAT Dania.
MAT Foundry Group is one of the largest foundry groups in the world, comprising eight companies spanning three continents. Its production facilities include seven foundries and eleven machine shops, producing over 350,000 tonnes of iron per year.
The company also supports both OEM and aftermarket customers with research and development, including 80 process and development engineers.
As a member of MAT Foundry Group, the change will allow MAT Dania to make use of the increased recognition to exploit improved synergy across purchasing, research and development, and logistics – resulting in better solutions for their customers.
MAT Dania provides a total solution through iron casting, machining and assembly, with production facilities in Denmark and Poland. The group produces fluid power, commercial vehicles, machine components, green energy, and complex and core intensive iron casting solutions.
Their modern facilities are able to development casting solutions with both vertical and horizontal moulding lines, with machining and surface treatments. They can also provide quick times to market by making of use 3D technologies and world class research and development.
View the MAT Dania ApS video on Youtube.com®
MAT FOUNDRY GROUP ARE A LEADING MANUFACTURER OF GREY AND DUCTILE IRON CAR COMPONENTS. TO LEARN MORE ABOUT US VIEW OUR PRODUCTS OR CONTACT US TODAY
MFE09052023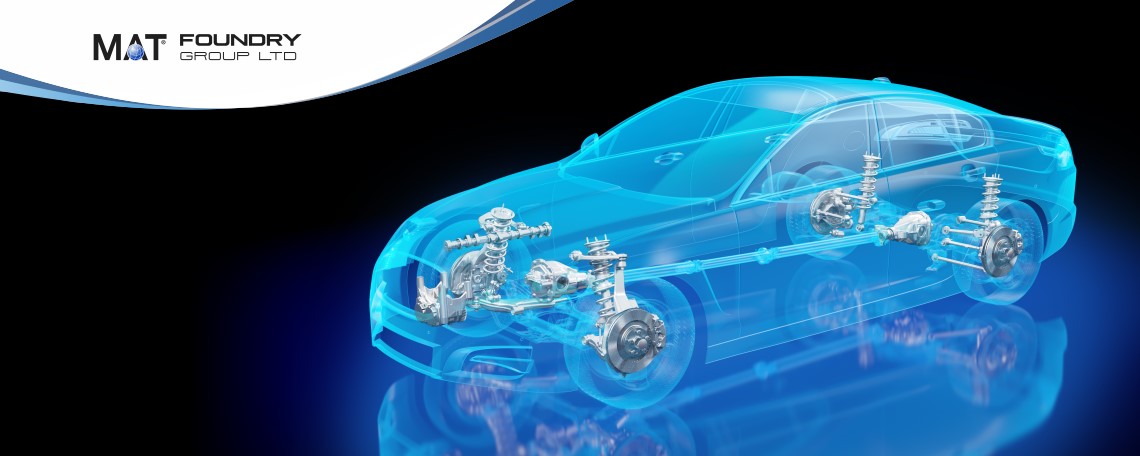 MAT Neunkirchen GmbH ist ein Un­ter­neh­men der in­ter­na­tio­nal agie­ren­den MAT Hol­dings Inc. mit Hauptsitz in Long Grove Illinois, USA, das mit 16.000 Mitarbeiter weltweit einen Jahresumsatz von ca. 2 Milliarden EUR erwirtschaftet. Die MAT Neunkirchen GmbH pro­du­ziert mit ca. 350 Mit­ar­bei­tern kom­ple­xe Si­cher­heits­bau­tei­le aus Sphäroguss für die Au­to­mo­bil­in­dus­trie.
Zur Verstärkung unseres Teams bei der MAT Neunkirchen GmbH in Neunkirchen | Saar suchen wir zum nächstmöglichen Zeitpunkt einen erfahrenen und engagierten
CNC Maschinenbediener [m|w|d]
Ihre Hauptaufgaben
Einrichtung und Bedienung von CNC-Maschinen in der Fertigung
Herstellung von bearbeiteten Gussteilen nach technischer Zeichnung und Fertigungsaufträgen
Erstellung und Optimierung von CNC-Programmen
Sicherstellung der Qualität durch Prüfungen mithilfe prozessüblicher Messmittel und Dokumentationen
Planung und Durchführung kleinerer Wartungs- und Instandhaltungsarbeiten, sowie aktive Kommunikation an die zuständige Instandhaltung
Innerbetrieblicher Transport
Ihr Profil
erfolgreich abgeschlossene Ausbildung in einem metallverarbeitenden Beruf
einschlägige Erfahrung im Fräsen oder vergleichbarer Metallverarbeitung auf CNC-Maschinen
gute Kenntnisse in der Bedienung von Siemens-Steuerungen [Sinumerik 840D]
Kenntnisse bei der Bedienung von KUKA Robotern sind von Vorteil
Bereitschaft zur Arbeit im Dreischichtbetrieb
hohes Maß an Teamfähigkeit und Lernbereitschaft
selbstständige und verantwortungsbewusste Arbeitsweise
Unser Angebot:
Festanstellung in einem zukunftsorientierten Unternehmen.
ein tolles Team mit Spaß bei der Arbeit
interessante und abwechslungsreiche Aufgaben
das Einbringen Ihrer Ideen
angenehme, mitarbeiterorientierte und offene Firmenkultur
Perspektiven zur persönlichen und fachlichen Entwicklung
eine subventionierte Betriebskantine
Mitarbeiterangebote
betriebliche Altersvorsorge
Interessiert?
Wir freuen uns auf Ihre Bewerbung:
Frau Katharina Hermann
Karriere.nkf@mateurope.com
MAT Neunkirchen GmbH
Am Ochsenwald 2
66539 Neunkirchen
Back to Listing
Apply Now