Dashboard Technology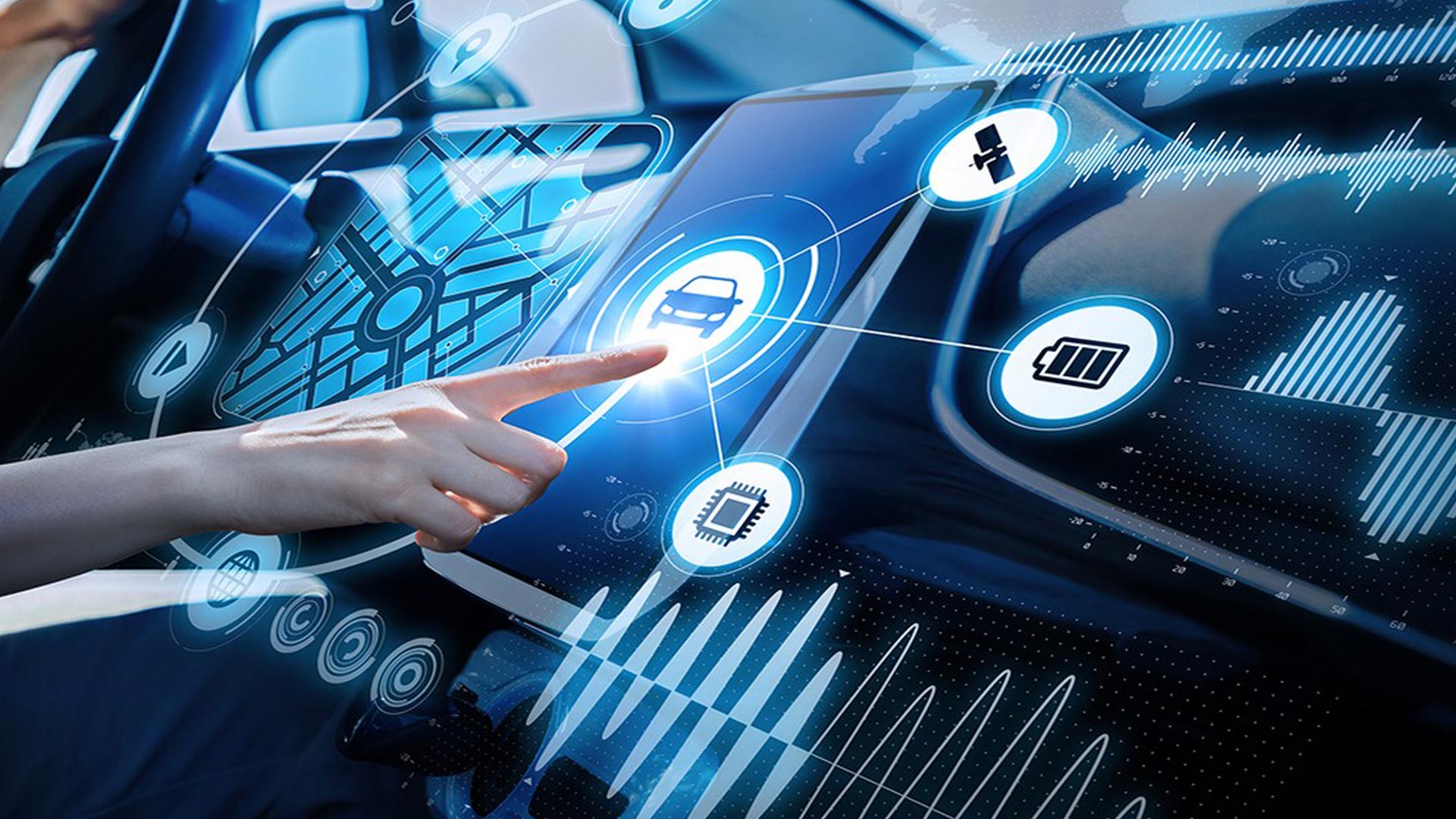 Present Day
Traditionally the dashboard in the standard road car has been made up of buttons, switches and dials; uniformly identifiable in all makes of cars and only slightly modified by manufacturers.
This useful consistency is somewhat counterbalanced by most vehicles having subtly different layouts which tend to only become apparent at inopportune moments when driving an unfamiliar vehicle - such as when trying to locate the central locking button with all your passengers waiting impatiently in the cold.
Aside from these inconveniences, and maybe not knowing what some of the warning lights on a dashboard mean, the system works – but technological advances have been at a minimum.
The biggest changes made over the last few decades have been the introduction of small screens on the dash - primarily used for navigation, infotainment and system options - and Head Up Displays (HUDs) which project critical information such as speed onto the windscreen directly in front of the driver.
Although helpful additions that have certainly improved driving experience and safety, they've hardly revolutionised the functionality of the dashboard. However, everyday technology already in use outside of a car, like voice control and touch screens, could well be migrating to the dashboard of future vehicles.
Voice Technology
Notably at this year's CES (Consumer Electronics Show) in Las Vegas, Qualcomm have announced a partnership with Amazon's Alexa smart assistant and have plans to integrate them into vehicles.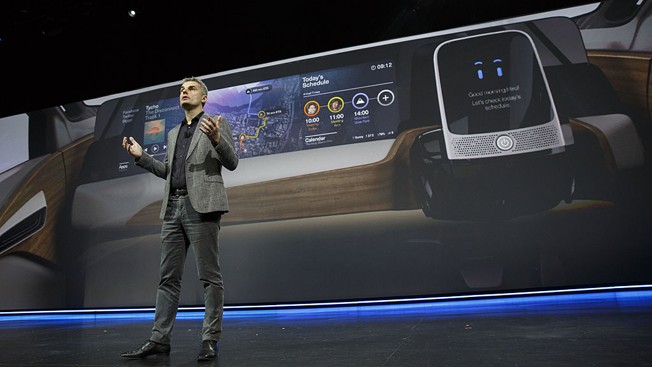 Harnessing voice-based technology in the car could potentially provide a safer option for drivers, than using a dashboard mid-journey. Asking Alexa to change the radio station or destination could remove distractions, even rendering buttons and switches extinct on the dash.
Not only does the potential partnership improve dashboard functionality, it could also provide drivers and passengers with a plethora of new entertainment applications. Amazon Music, Prime Video, Fire TV and Audible, could all be implemented within the system to improve the journey experience.
Voice technology is still in its infancy and needs some serious refining before use in a vehicle; but according to consulting firm Frost & Sullivan, voice control is predicted to be the second most prevalent interface of a dash by 2022, behind touch screens.
Touch Screens
Touch screen technology itself is used on a daily basis through iPhones, and the natural evolution to vehicle dashboards has slowly started to occur. In fact, some manufacturers have been replacing the term dashboard with Digital Cockpit.
Technology firm Harman's new concept revealed at CES is a massive, retractable display that extends from the centre of the vehicle, all the way to the passenger door. Two users are able to use the single screen separately; the driver using the screen for navigation and the passenger for entertainment.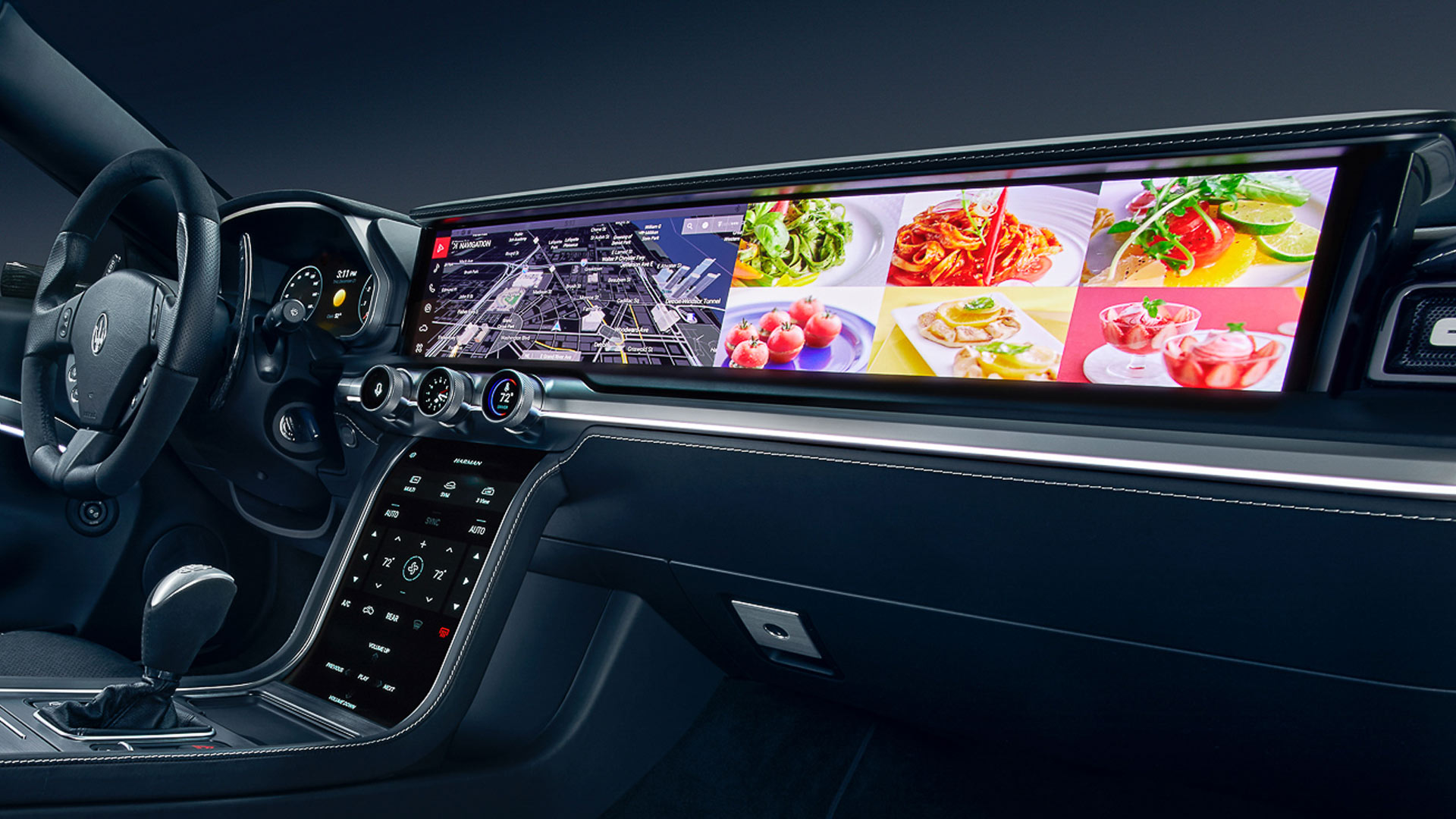 It still retains a few dials for control, but that is the extent of manually controlled moving pieces – with even these likely to disappear in future.
Also revealed at CES this year, new manufacturers Byton revealed a full 48-inch curved touchscreen and will be a key feature of its new M- Byte vehicle. The screen itself looks to be more of a distraction to the driver, than actually aiding the user journey.
Obviously, the system would be optimised to not distract the driver while he or she is actually driving, but such a large screen is so inherently visual that even minor changes could easily get overwhelming. Incidentally Tesla have now followed suit by allowing for streaming services in their newest models. The M-Byte touchscreen can also incorporate Alexa voice technology, but completely removes all traditional dashboard functions, such as switches and dials.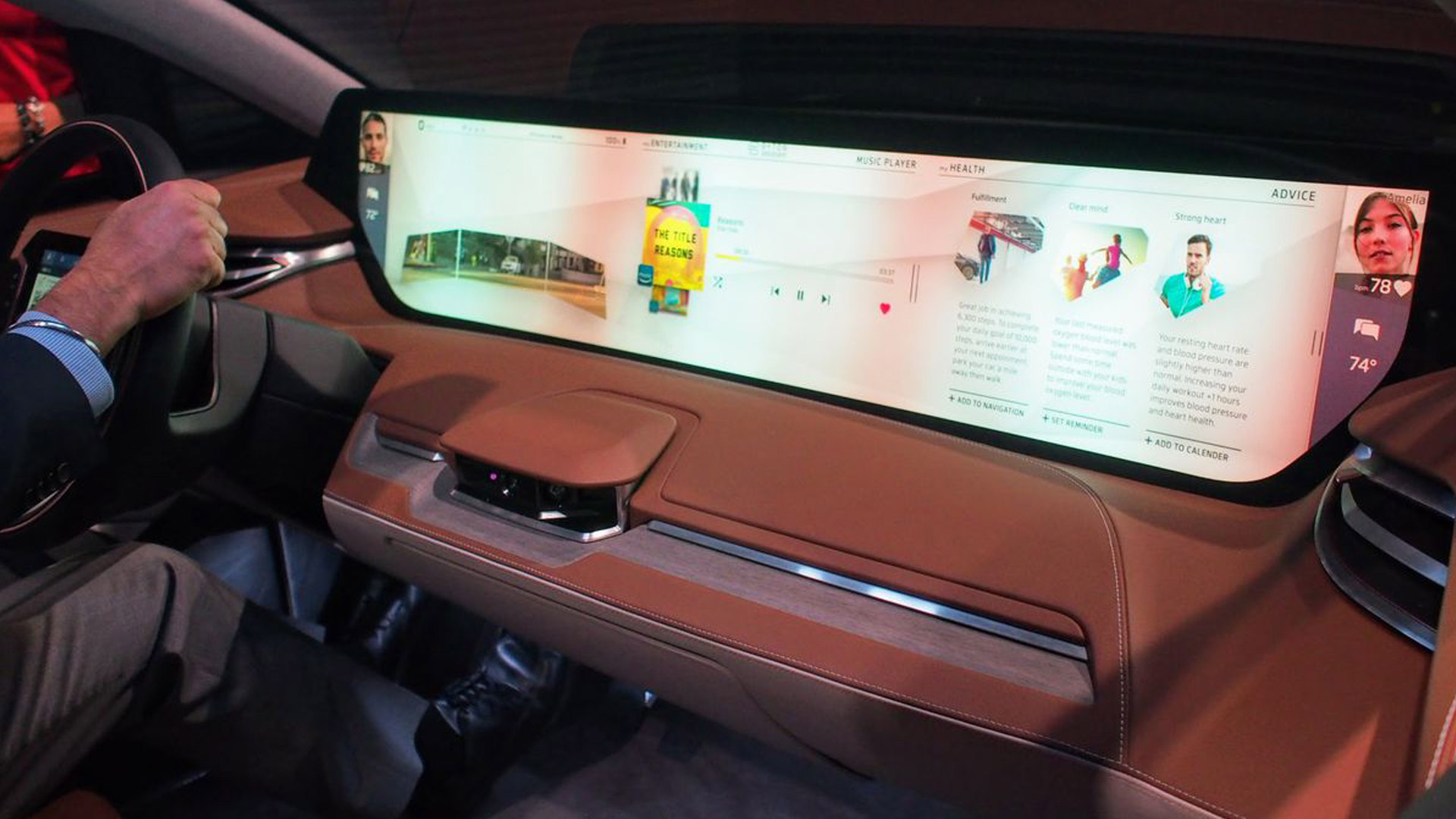 Although the full touchscreen looks fantastic, it would most likely translate best for driverless cars. The screen looks to be too much of a distraction, jeopardising driver concentration and ultimately safety.
The dashboard-touchscreen hybrid cockpit is likely to be the most viable evolution of the dashboard, especially from a mass production perspective. A combination of touch screen, traditional dashboard functions and voice activation seems to best serve the driver and passenger needs, whilst also optimising safety.
MAT FOUNDRY GROUP ARE A LEADING MANUFACTURER OF GREY AND DUCTILE IRON CAR COMPONENTS. TO LEARN MORE ABOUT US VIEW OUR PRODUCTS OR CONTACT US TODAY
Instagram Feed
Latest Vacancies