What Is The Opposed Piston Engine and Why Is It Better?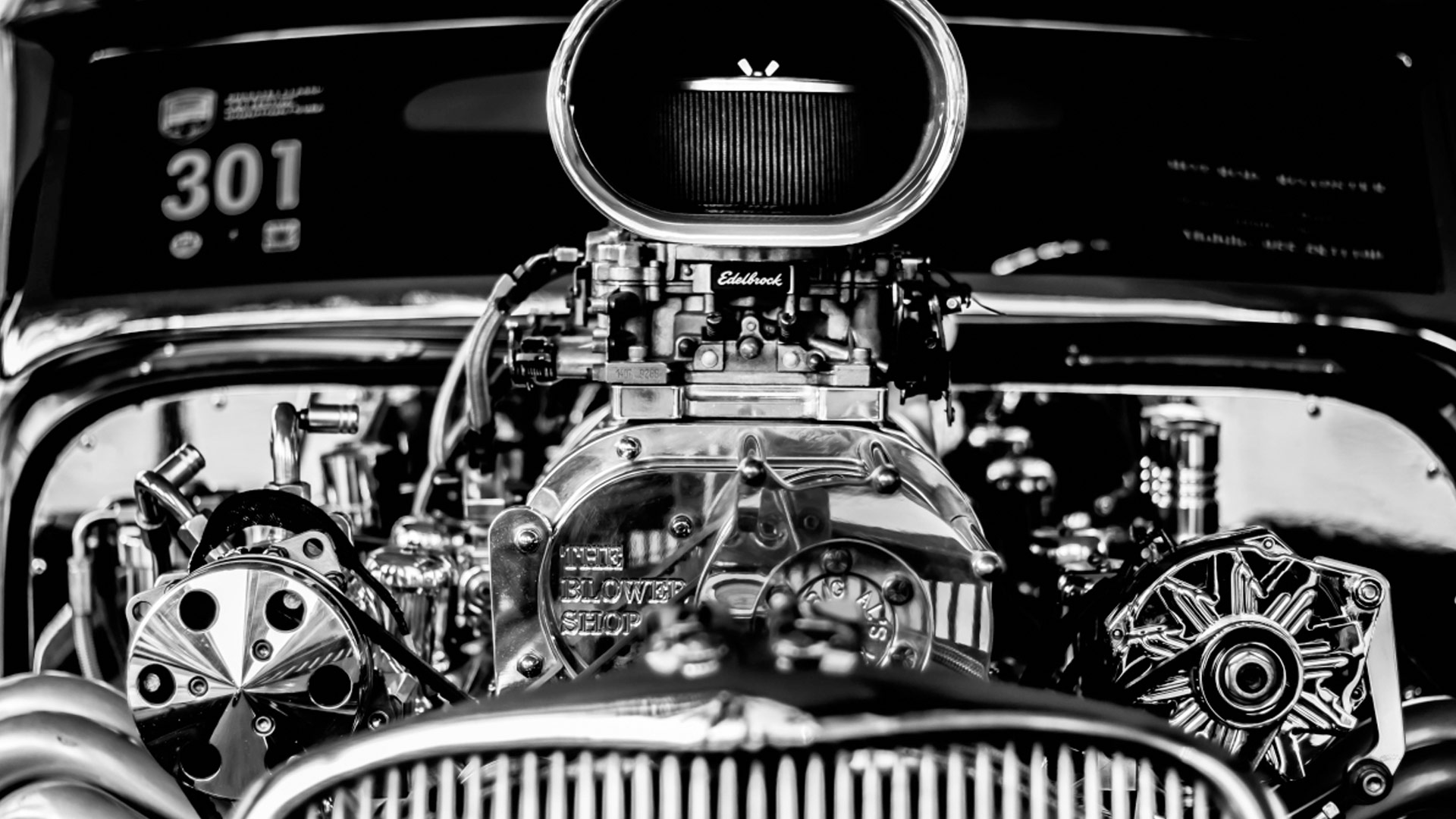 SHAPES
Since its inception, the automobile has been subject to constant and relentless refinement to the point where the average car now possesses some extremely clever and complex engineering.
One of the more impressive components in any automobile is its transmission or 'gearbox', and whilst most cars do not benefit from the technology, the synchromesh gearbox is what the single-clutch manual transmission aspires to be. At least for the time being.
Each has its benefits and drawbacks; the V is the robust all-rounder but is heavy, with a high number of parts. The Inline is more efficient being lighter and simpler, but is not particular rigid which limits its size. The horizontally opposed Flat engine has a performance advantage over the others with good balance and power, but are very wide and use up valuable space needed for other components and so are not widely used.
OLD TECH
By quirk or intent, these engines all share a common design feature of having only a single crank shaft with all the pistons radiating from it at various angles.
Presumably this was for a very good reason, but a new type of engine is doing an extremely good job of convincing us this reason may no longer be valid.
An engine that uses two crank shafts at opposite ends of what's called an Opposed Piston Engine.
New technologies and discoveries have a habit of making us re-evaluate established norms, except in this instance the technology involved isn't new at all, it's over 100 years old. Variants of the design found limited use in various applications since its creation in the very late 1800's - most notably in military aircraft during World War II, after which it fell out of use almost completely for reasons unknown.
REFINEMENT
The modern and increasingly common inline engine has cut down on the number of parts an engine needs, thereby saving weight and increasing reliability by needing only one cylinder head and valve train - without any sacrifice in performance.
The Opposed Piston Engine goes beyond this by having no cylinder heads at all – but then comes back around by needing to have two crank shafts instead. It seems a bit like robbing Peter to pay Paul, except it isn't because you gain in other areas.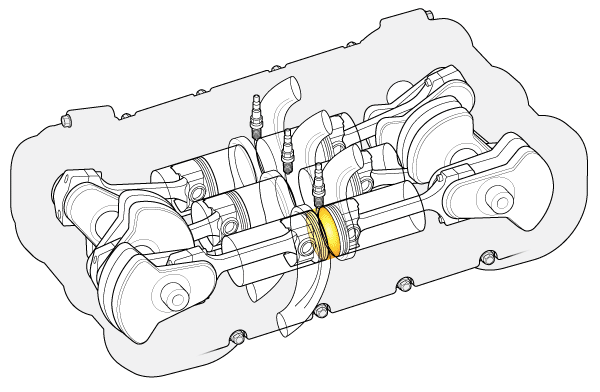 Image Courtesy of Pinnacle Engines
It is unclear what the adherence to a single crankshaft system stems from. It may have been a result of them once being expensive or difficult to produce, or that less moving parts meant for greater reliability – which it generally does.
As technology has progressed the cylinder head and valve train have evolved to be far more complex and expensive. So much so it seems car developers may not be so married to the previous way of doing things anymore. But change for change's sake is pointless, there has to be a benefit and it seems there are plenty of areas where this is the case:
- It has better thermal efficiency through a higher ratio of the combustion chamber being taken up by the piston head. The removal of the cylinder head means less heat is wasted and more of the energy is transferred to the piston.
- The friction exerted on the piston rings by not having cylinder head bolts distorting the bore is lowered.
- Less friction is generated at higher speeds as the peak operating speed of the engine does not need to be as high.
- The pistons waste less energy having to pump air in and exhaust out as the ports arranged around the cylinder do this instead, with the added benefit of increasing the efficiency of the turbo and supercharger too.
- Less pressure in the cylinders mean the engine doesn't have to be as strong and dense to withstand the punishment, meaning they can be of lighter weight construction.
- Through lower pressures and temperatures during combustion the quantity of pollutants generated is reduced. In addition, the longer combined stroke length between the two cylinders enables the fuel to burn more fully, leading to a further reduction is waste matter generation.
- By injecting fuel horizontally into the cylinder chamber and not down onto the hot piston head, the quenching which cause particulates to form is greatly reduced.
- Reduction in expensive and complex parts needed results in a simpler engine. The additional crankshaft and gearing is more than offset by this. A broader torque curve further reduces part quantities by lowering the number of gears needed.
- Less cooling capacity is required as the engine generates less heat and operates at a lower temperature.
- Lower emissions means the waste management systems don't have to be as extensive, leading to the downsizing of expensive catalytic converters.
With the current focus there is on emissions, this engine sounds like the combined dreams of the entire car industry made real. There's even a version of this engine that doesn't need an ignition system as it is self-combusting – reducing parts and maintenance requirements even further.
With a 30-50% increase in efficiency, lower emissions, with no compromise on performance for a lower cost, we are keen to see how it develops - particularly when it requires minimal retooling to switch production.
In fact at least one major car company has already started the process of building its own OPE, so it may just be finding its way into the next new car you buy. Maybe...
MAT FOUNDRY GROUP ARE A LEADING MANUFACTURER OF GREY AND DUCTILE IRON CAR COMPONENTS. TO LEARN MORE ABOUT US VIEW OUR PRODUCTS OR CONTACT US TODAY
PTR310520231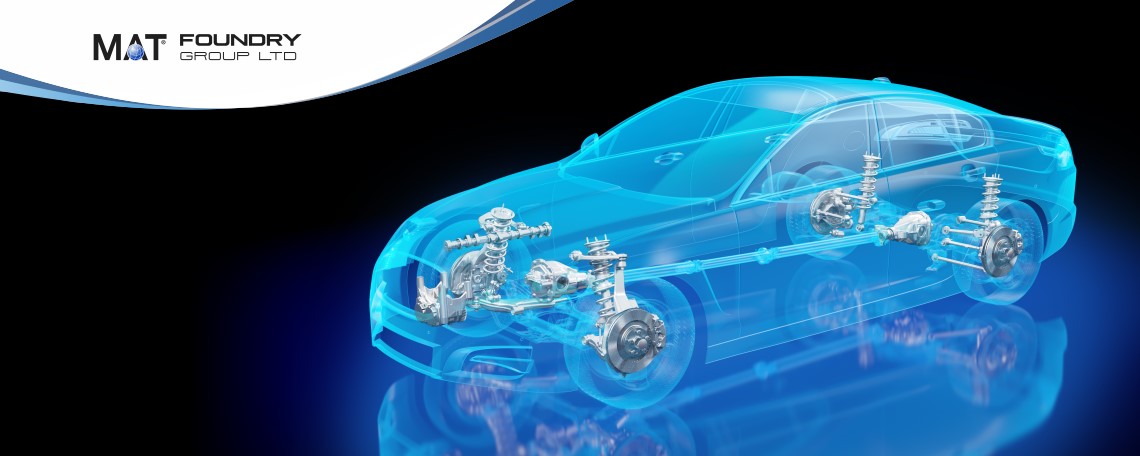 Wir suchen SIE als Praktikant | Werkstudent [m|w|d]
Die MAT Foundry Group produziert an weltweit 14 Standorten Hochsicherheitsbauteile für die PKW- und Nutzfahrzeugindustrie. Dabei wird die Wertschöpfungskette vom Gießen bis zur finalen Bearbeitung der Produkte abgedeckt. Mit weltweit 7 Gießereien, 11 Standorten zur mechanischen Bearbeitung und einem Jahresumsatz von mehr als 500 Millionen EUR, ist die MAT Foundry Group Ltd. ein führender Hersteller von relevanten & zukunftssicheren Produkten für die Automobilindustrie.
Für unseren modernen Bearbeitungsstandort am Standort in Altenburg | Thüringen
[ Präzisionstechnik Resources Altenburg GmbH ], suchen wir zum nächstmöglichen Zeitpunkt erfahrene und engagierte Praktikanten und | oder Werkstudenten [m|w|d] in den Bereichen Einkauf und Logistik. Die Möglichkeit zur Anfertigung einer praxisorientierten Abschlussarbeit [Bachelor | Master] besteht bei Bedarf ebenfalls.
Ihre möglichen Hauptaufgaben; abhängig vom Einsatz- und Fachbereich:
Unterstützung der Einkäufer im Tagesgeschäft sowie bei Preis- und Vertragsverhandlungen
Sie unterstützen die Logistikabteilung bei der Planung und Realisierung.
Mithilfe bei globalen Anfrageaktivitäten & Ausschreibungen sowie bei der Durchführung kaufmännischer und technischer Analysen bestehender Beschaffungsumfänge
Während Ihres Praktikums arbeiten Sie bei der Disposition von Zukaufmaterialien zur Absicherung der Produktion (SAP) mit & kümmern sich um die Beschaffung/Abruf von Zukaufmaterialien bei Lieferanten.
Nicht zuletzt unterstützen Sie bei der Logistik-Vor-Planung der Produktion.
Eigenverantwortliches Erstellen von Statistiken, Präsentationen, Auswertungen und Analysen, Aufbereitung von Daten zur Erreichung der Team- und Abteilungsziele
Kommunikation mit internen und externen Ansprechpartnern
Pflege von Preisabschlüssen, Infosätzen und Preisplanungen in den EDV-Systemen incl. Stammdatenpflege
Mitwirkung bei der Weiterentwicklung, Gestaltung, Verbesserung und Optimierung der logistischen Prozesse (auch über die kompl. Lieferkette), sowie selbständige Betreuung von Teilprojekten
Wissenstransfer von Praxis zu Lehre und umgekehrt
Ihr Profil:
Sie befinden sich im fortgeschrittenen Studium einer der folgenden Fachrichtungen: Maschinenbau, Wirtschaftsingenieurwesen, Wirtschaftswissenschaften SCM oder eines vergleichbaren Studienganges.
Sie haben Freude an der Arbeit in einem Team und fühlen sich in der Logistik und oder dem Bereich Einkauf wohl.
Sehr gute MS Office Kenntnisse, insbesondere Excel sind für Sie selbstverständlich.
Eine analytische und lösungsorientierte Arbeitsweise zeichnet Sie aus.
Neugierig? Interessiert?
Wir freuen uns auf Ihre Bewerbung unter
Ihre Ansprechpartnerin: Tina Förtsch | Knut Fiedler
Präzisionstechnik Resources Altenburg GmbH
Leipziger Straße 83 | 04600 Altenburg
Back to Listing
Apply Now