Bond Goes Electric
Uncovering details about an upcoming James Bond movie is akin to one of 007's own secret missions. EON Productions are notoriously tight-lipped when it comes to scripts, locations and scheduling, a code of silence seemingly amplified in the run-up to what will become Bond 25.
One of few revelations to leak into the public domain is that everyone's favourite super spy will be getting behind the wheel of an electric car. A first for the franchise, this represents a leap into the future as well as a nostalgic nod to the past.
For while Daniel Craig will be being going green, he'll be doing so in an Aston Martin, naturally.
So what else do we know about a vehicle set to make film history?
Aston Martin Rapide E
Its inclusion owes much to director Cary Joji Fukunaga, a famed environmentalist. The American famously replaced Danny Boyle in the coveted hotseat, who departed citing 'creative differences' in 2018.
Fukunaga is clearly exerting big influence, with producers Michael G. Wilson and Barbara Broccoli apparently ceding to his penchant for zero emissions.
The vehicle itself is rumoured to be an Aston Martin Rapide E, one of only 155 going to production. It will be made in St. Athan, South Wales and set anyone hoping to channel their inner Double O back some £250,000.
Performance-wise a top speed of 155mph will ensure Bond is well equipped to lead a now customary car chase. Whether gunning for or fleeing from the enemy, he'll take comfort in knowing he can climb from 50-70 in as little as 1.5 seconds.
Of greater significance than outright pace however is the all-important range. The Rapide E will possess an 800-bolt battery, encompassing 70lb ft of torque; the upshot being a single hour of charge on an 800V outlet of 100kW will facilitate 310 miles – matching the Tesla Model 3.
While viewers must wait to see Bond - girl in tow – push the car to extreme limits, it is due for general release sometime this year. Those hoping to secure one of the few available should know product overviews courtesy of a certain 'Q' are reserved for a single customer.
Bond Behind The Wheel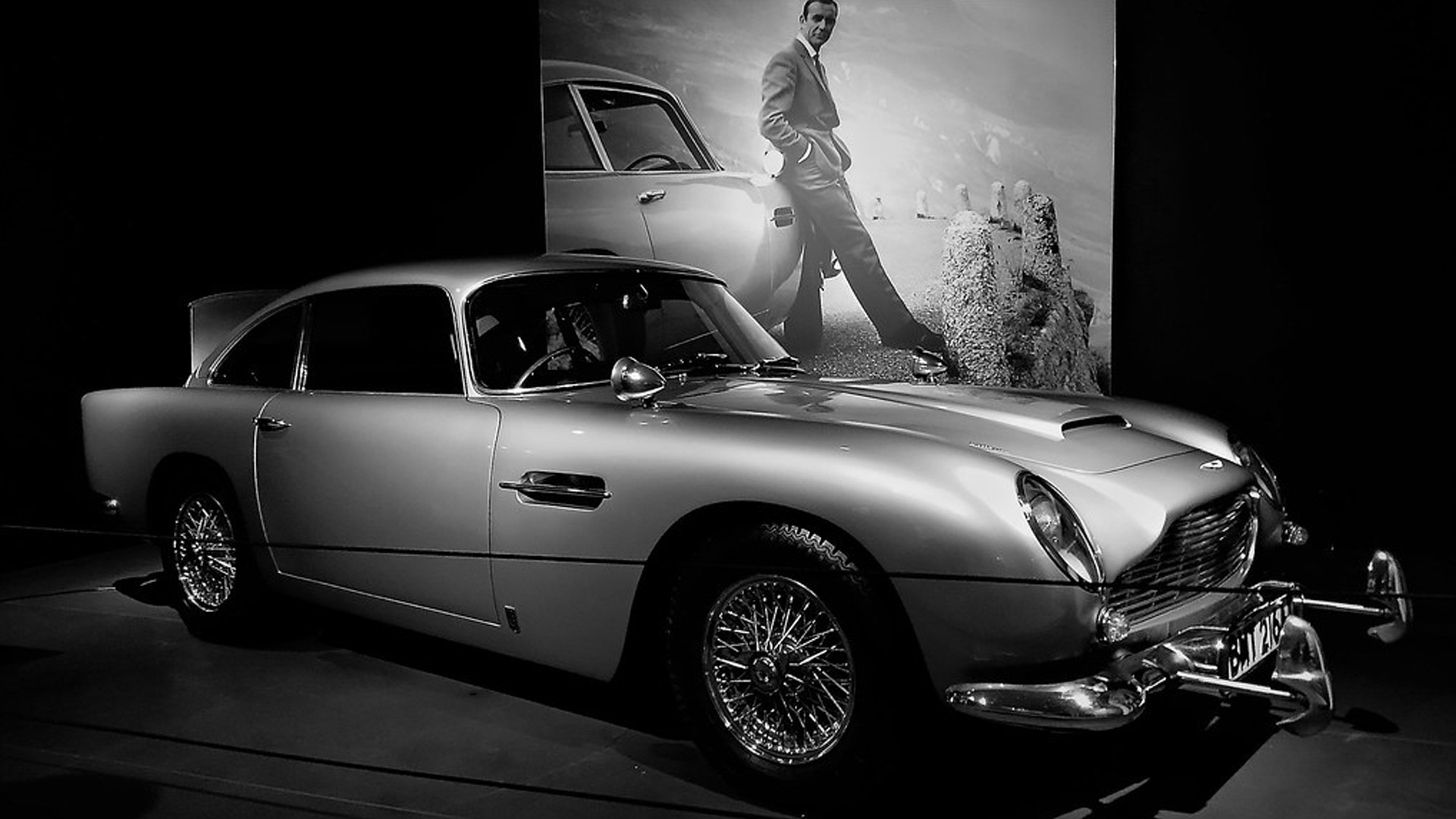 007's love affair with Aston Martin stretches back more than half a century. Every bit as synonymous as the tuxedos and vodka martinis, his favourite wheels have come to define the character in many ways.
No less than 11 Bond films feature an Aston Martin of some description, beginning with the legendary DB5 in 1965's Goldfinger. The quintessential Bond car, it returned in Thunderball, Goldeneye, Tomorrow Never Dies, Casino Royale and Skyfall. Given the length of time between those movies, we can assume James clocked up a fair amount of mileage.
Bond has though been known to flirt with countless cars as well as hordes of women. He was first seen drivers' side in From Russia With Love, where a 1935 Bentley Mark IV Drophead was christened in the typical fashion following an afternoon picnic. Yes, really.
Its selection was in-keeping with the original Ian Fleming novels, where in Bond is said to flit between missions in a 4.5 litre Bentley. Interestingly, the Mark IV was close to 30 years old when the sophomore Bond film was released.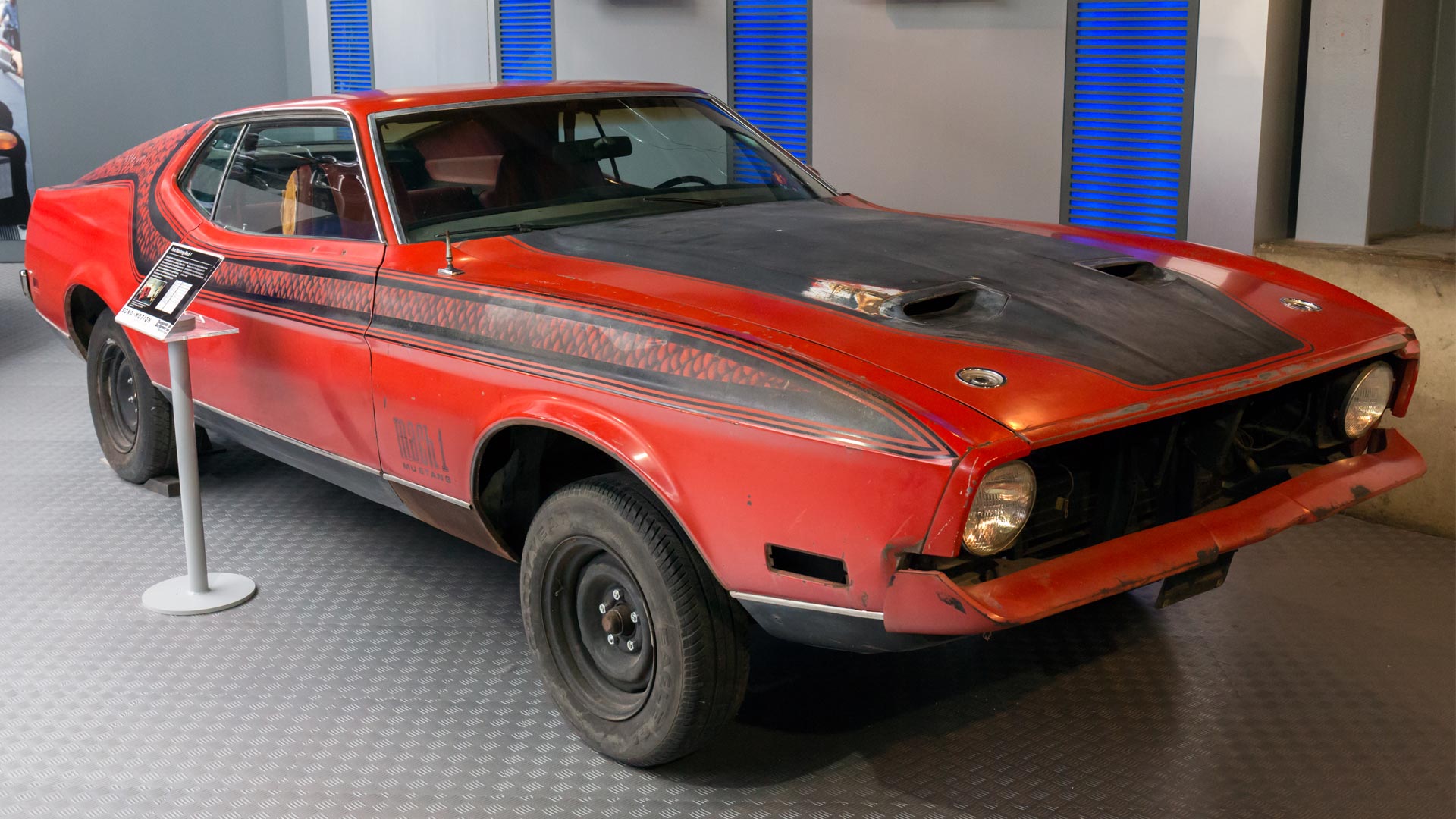 Elsewhere we saw Sean Connery lead police a merry dance whilst steering a Ford Mustang Mach 1 in Diamonds Are Forever. Slaloming between pedestrians and parked cars on a sweltering Las Vegas evening, he eventually managed to tilt it onto one side and negotiate a dead end. Famed stunt driver Bill Hickman actually performed this manoeuvre. In a single take.
Come 1977 it would be stretching the truth to call Bond's mode of transportation a 'car'. The Spy Who Loved Me features a 1976 Lotus Esprit S1, which Roger Moore is somehow able to switch to underwater mode.
Sure enough, the Lotus doubles up as a water vessel in the pursuit of megalomaniac Karl Stromberg. In reality these scenes were filmed using a purpose-built submarine with a car shell. Only in the movies…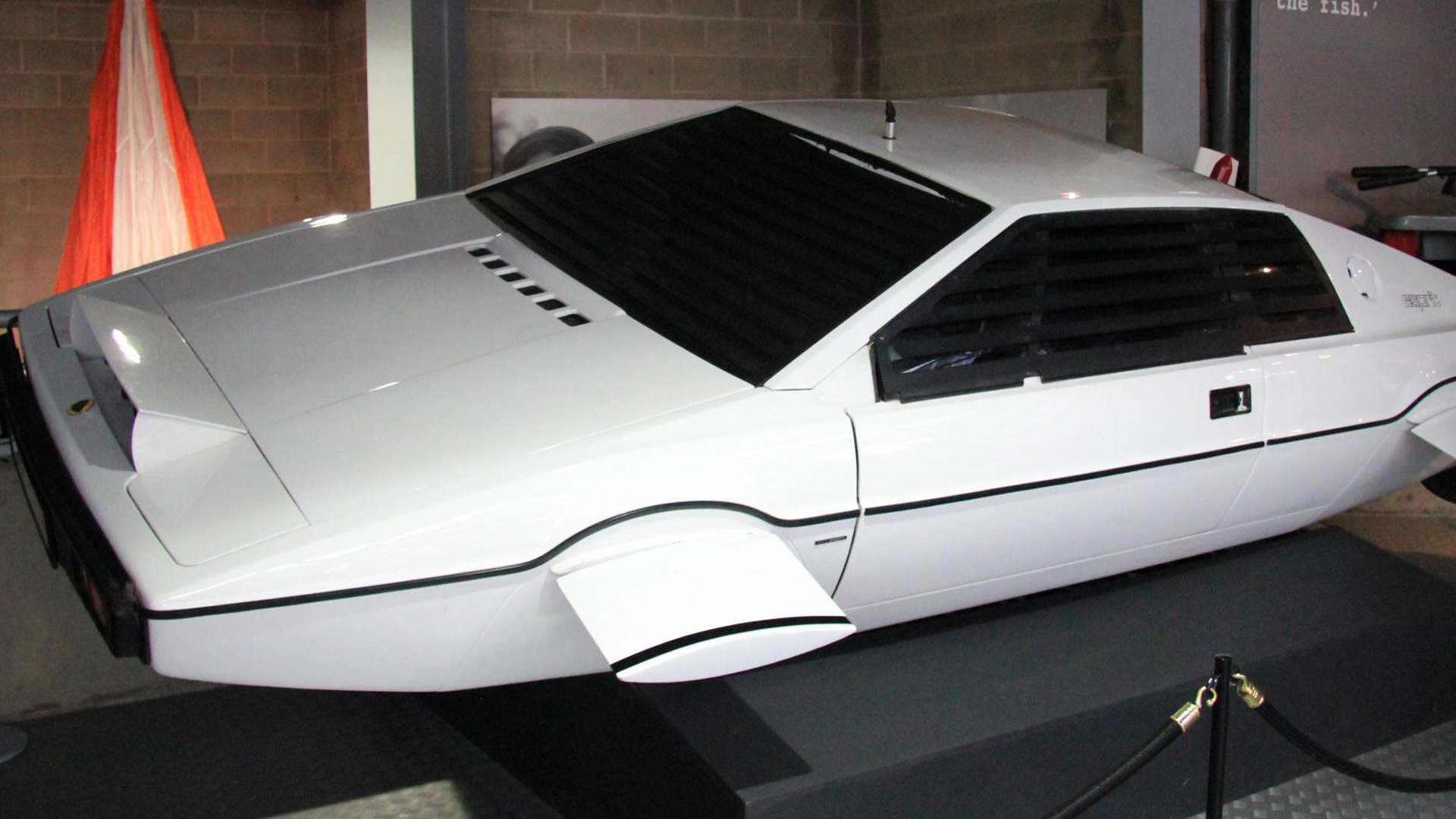 By the mid-90s Bond was cruising around in BMW's. Pierce Brosnan's first outing in the role saw him exude effortless cool in a light blue BMW Z3 towards the end of Goldeneye. Fast-forward four years and this was superseded by the BMW X8 in The World Is Not Enough.
Petrolheads decried its eventual destruction at the hands of a helicopter turned shredder, so much so many went out and bought one to ease the pain. An unexpected spike in sales certainly delighted the German manufacturers.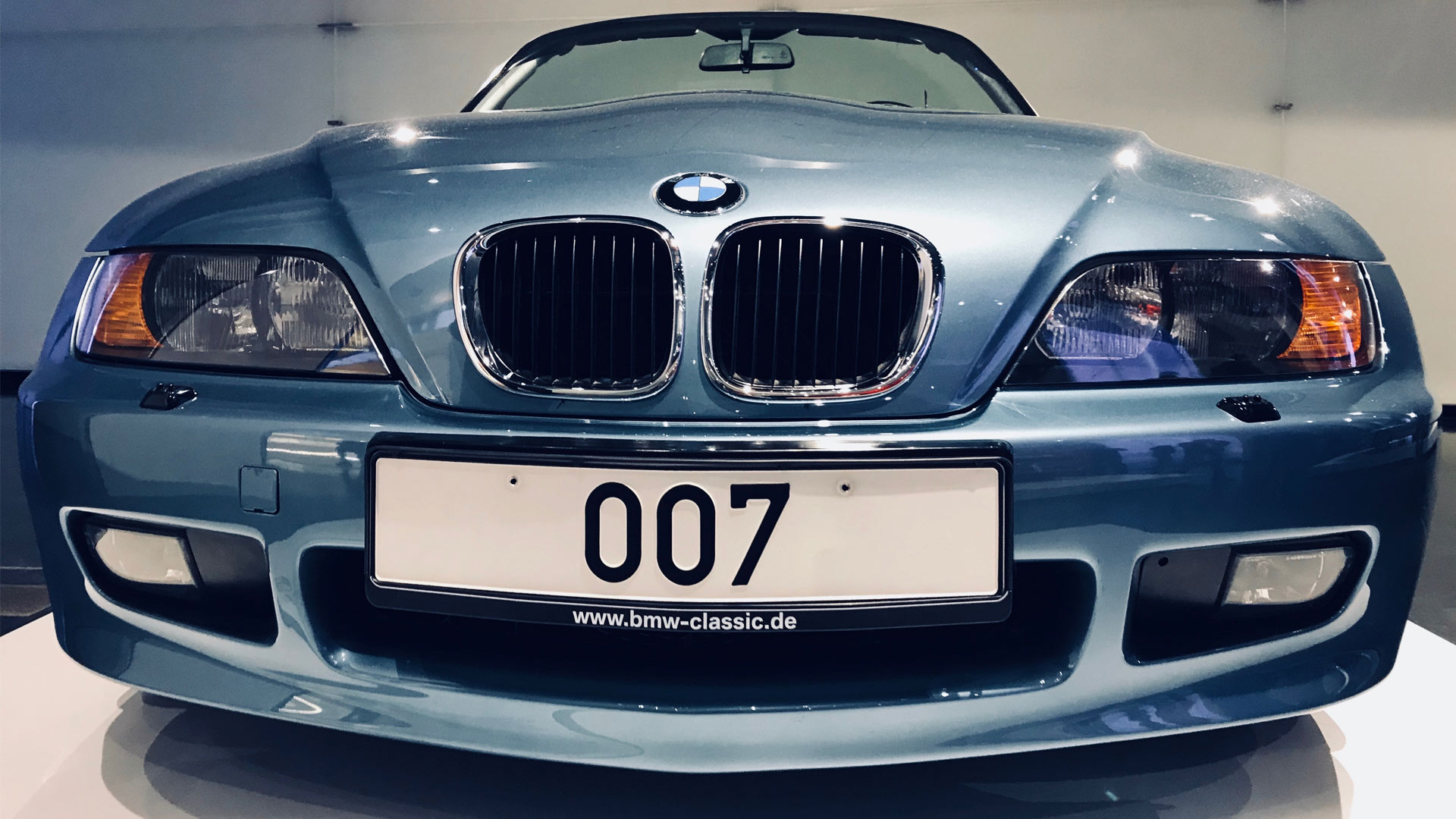 The high or low point of the Bond collection, depending on your imagination, surely came in 2001's Die Another Day.
The Aston Martin V12 Vanquish certainly looked the part and with a maximum speed in excess of 190mph, it was never likely to slow our protagonist down. Adaptive camouflage technology however – essentially allowing for invisibility – left a bad taste with some who believed the tricks had gone too far. EON apparently saw the error of their ways and an entire re-boot was duly sanctioned.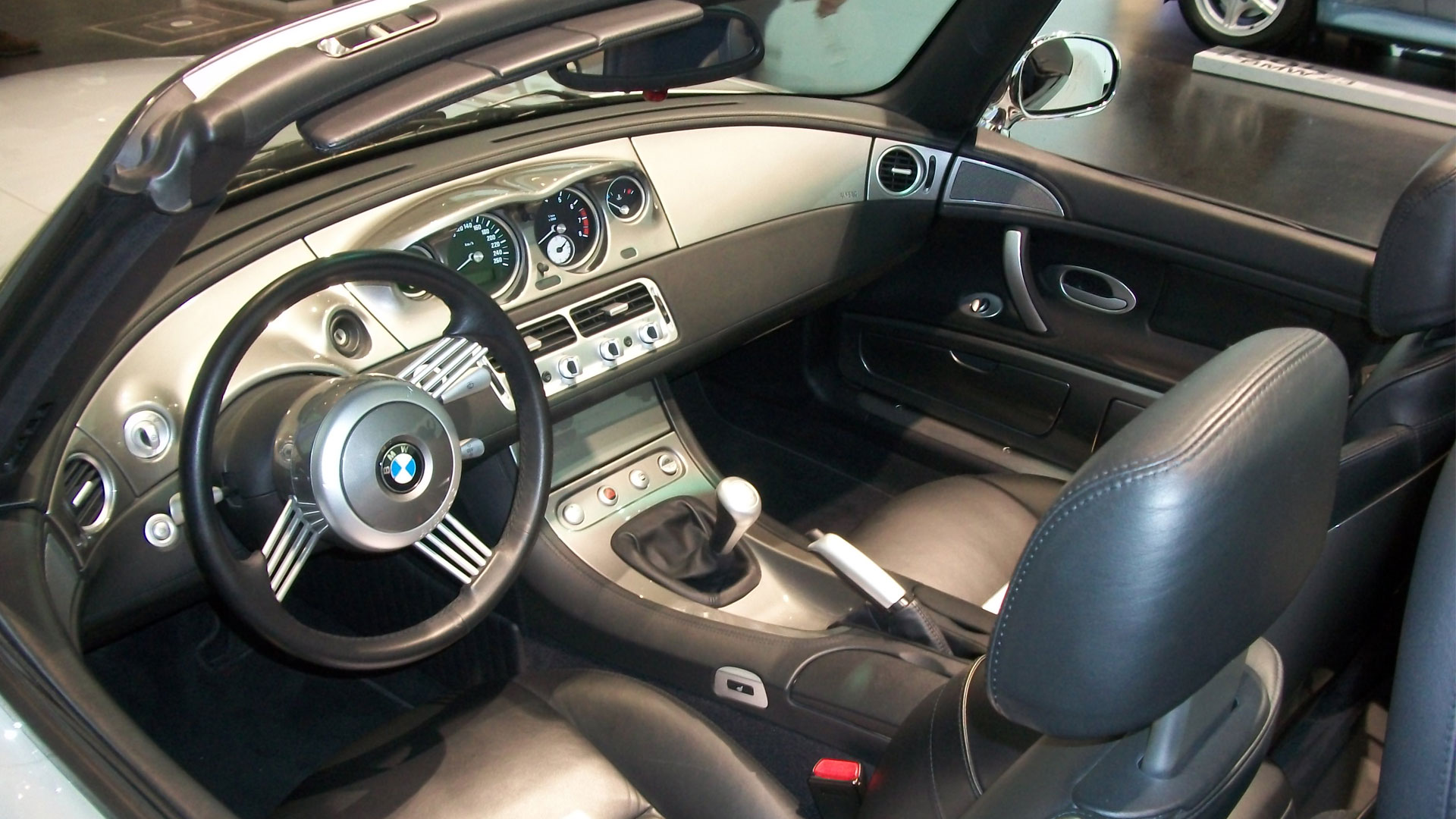 Since then the Daniel Craig films have been praised for their back to basics approach and preference for grit over gimmick. News that an electric car is set for a starring role has many worried a reversal could be underway, and that Bond is in danger of becoming overly PC. The fact in this fiction however is that 007 is simply moving with the times.
Granted 'a license to cut emissions' is hardly box office, but those lamenting the about turn are likely the same audience making up the majority that Auto Trader claim are still 'put-off' by fully-autonomous technology. More on them here.
We now know James Bond will be dueling with Oscar winner Rami Malek in a move tentatively titled Shatterhand. An intriguing subplot though will be whether he can win round those confused with his sudden concern for the environment. Having seen off the likes of Oddjob, Jaws and Max Zorin, we're confident he'll rise to the challenge…
Editor's note: The title of the 25th James Bond movie was officially confirmed as No Time To Die in August 2019. It was beset with production problems and delays relating to COVID-19. By the time of its eventual release (September 2021) Bond's car had been switched to an Aston Martin Valhalla. Read about it here.
MAT FOUNDRY GROUP ARE A LEADING MANUFACTURER OF GREY AND DUCTILE IRON CAR COMPONENTS. TO LEARN MORE ABOUT US VIEW OUR PRODUCTS OR CONTACT US TODAY
Instagram Feed
Latest Vacancies