Aston's Are Forever: The Story Behind James Bond's Newest Car
"Now pay attention 007…" was for decades the cue that Q - James Bond's faithful quartermaster - was about to provide a detailed rundown on our favourite secret agent's newest car… ejector seat and all.
In time honoured fashion he'd so amid a crazed backdrop of fire breathing bagpipes, smoke filled briefcases, X ray glasses and exploding boomboxes.
It's little wonder our hero would lose focus, much to the disdain of the head of Research and Development, dutifully portrayed by Desmond Llewelyn.
Daniel Craig though could ill afford any distractions if he – or any one of his predecessors for that matter - was to keep up with the changing plans for his newest ride.
So 'pay attention' good reader…
No Time To Die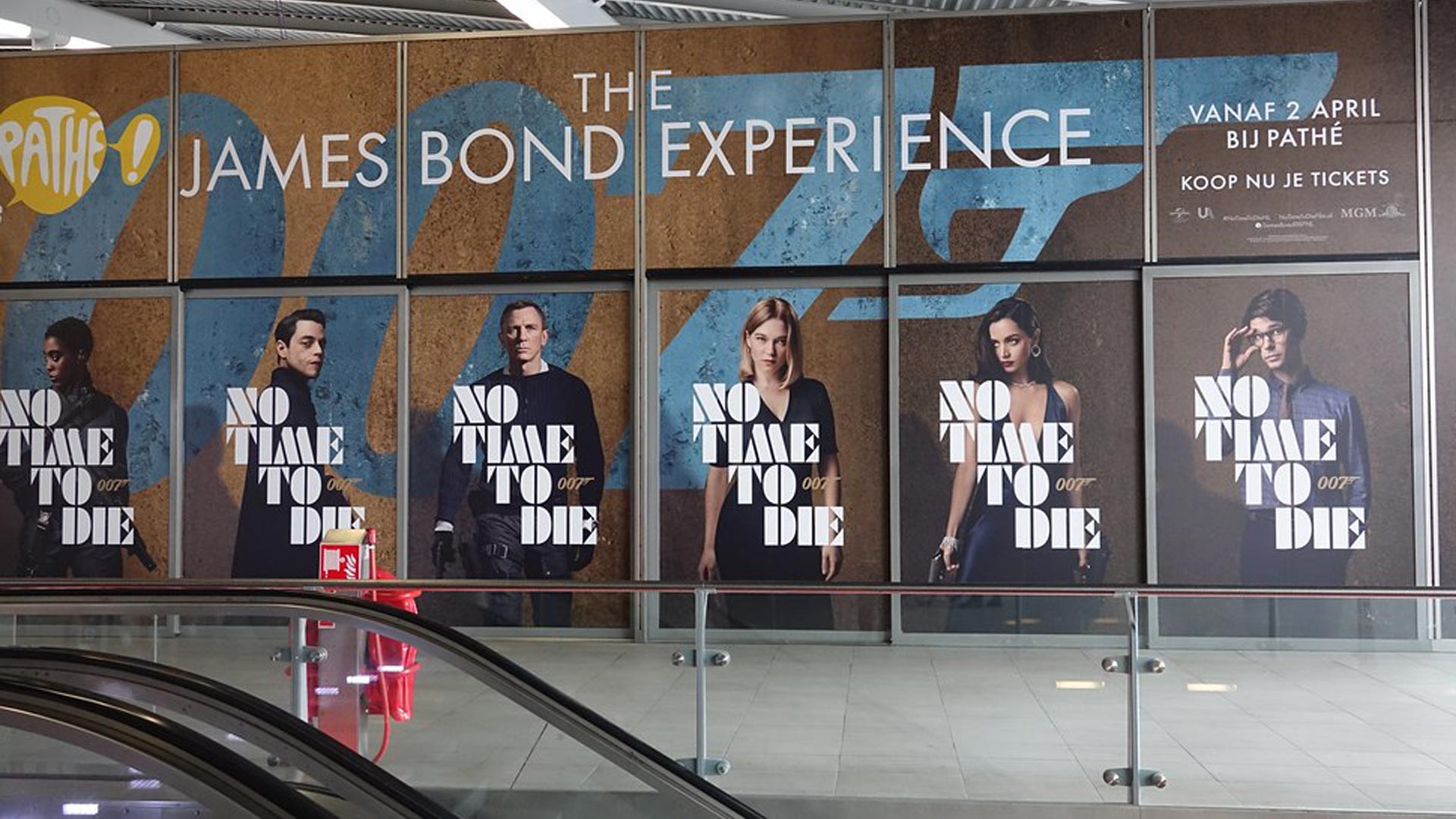 No Time To Die is due for release in UK theatres next month but it's journey to the big screen has been as dramatic as any plot in the previous 24 instalments.
Firstly, original director Danny Boyle pulled out of the project, citing serious concerns with the script in August 2018.
No sooner had filming commenced the following summer than Craig suffered an ankle injury on location in Jamaica, halting production and hastening surgery.
Shooting was again paused when a controlled explosion damaged the 007 Stage at Pinewood Studios in June 2019, harming a crew member in the process.
Bond 25 was becoming a mission in itself.
First slated for a November 2019 release, the film was twice postponed on the back of Boyle's exit, then pushed back a further three times because of an evil greater than anything Spectre has conjured… COVID-19.
A lot has changed in six years of planning, not least Bond's vehicle.
Aston Martin Rapid E
As we blogged about in 2019, incoming director Cary Joji Fukunaga had been quite adamant the super spy should go electric.
Back then the idea was for Bond to career through any number of exotic locations in an Aston Martin Rapid E. Both that script and that car have since been shelved.
Indeed, the Rapid E is unlikely to ever see the light of day commercially, having been relegated to a mere research project as Aston focus instead on producing DBX models – their answer to an SUV.
In its stead we can expect not one but four Aston Martin's… the newest of which is the Valhalla.
The first thing to point out is the Valhalla driven by Bond will differ from that being made available to the general public (or rather the super-rich) in 2023.
We know this because the production version was unveiled to mixed reviews at Silverstone ahead of the British Grand Prix last month.
More than a few petrolheads were disappointed to learn it had been re-designed and re-engineered from the 007 prototype debuted two years earlier.
So how exactly do they differ?
Aston Martin Valhalla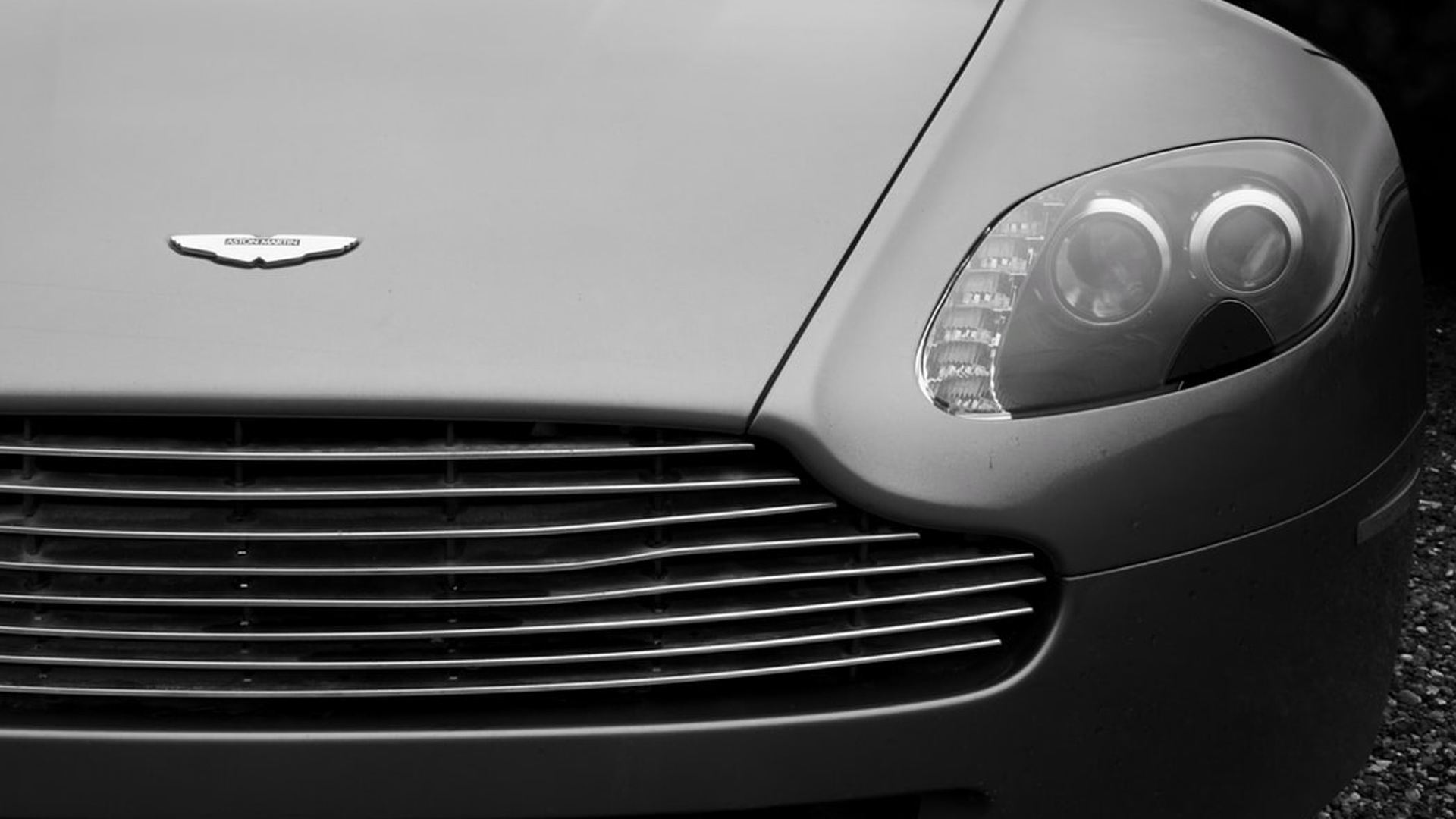 Well, Bond' version is shorn of side mirrors. These are substituted for rear-facing cameras hidden within the car's sheet metal. Of course they are.
007's wheels also boast a pinched front end, hood cut outs and smaller headlights.
Then there's the not so small matter of an entirely different engine. While Bond will be powering a V6, Bond wannabees will have to settle for a V8. More on that to below.
Significantly, the newer of the two cannot be considered a hyper car, losing that status because as many as 1,000 will eventually be produced – meaning it's no longer considered THAT rare.
Even so Aston Martin have heralded the pared down version for having gone on a 'transformational journey' and evolved into a 'truly focused, production reality supercar'.
It must be said, anyone driving the vehicle will look the part… even if you're more George Lazenby than Sean Connery.
The aforementioned 4.0 lite twin turbo V8 petrol engine is bigger yet more eco-friendly. It comes courtesy of Aston's partners at Mercedes-AMG.
The plug-in hybrid can muster 650 horsepower and is linked to twin electric motors. Combined this makes for an eye watering 950 horsepower.
And the configuration is quite something.
The bespoke and rear mounted twin-turbo V8 channels power direct to the rear axle.
Alongside it, the e-motor sends energy solely to the front wheels.
Not forgetting a second electric motor, which further supports the rear axle.
Unlike Bond, everyday motorists are unlikely to be gunning the engine in pursuit of a henchman. In that unlikely scenario… you could go from 0 to 65mph in just 2.5 seconds, achieving a top speed of 217mph.
Discipline, 007.
Other highlights include a new eight speed dual clutch semi-automatic transmission, along with gear paddles and an electric power e-reverse which saves on weight by removing any requirement for a conventional reverse gear.
Then there's the small matter of an Electronic Limited-Slip Differential… or E-Diff for short. This is attached to the rear axle and enables maximum traction and improved handling alike.
Boasting a carbon fibre chassis, the overall styling of the vehicle is aerodynamic, helping it stick to the road.
Twin exhausts are also designed vertically and located mere centre meters behind the driver's headrest. This means you can crank speed and volume in equal measure.
As for the sustainable angle – now a priority of Her Majesty's Secret Service - carbon emissions are reportedly less than 200g/km. When switching to electric only mode, you can achieve 80mph and a zero-emission range of up to 9.3 miles.
Bond 25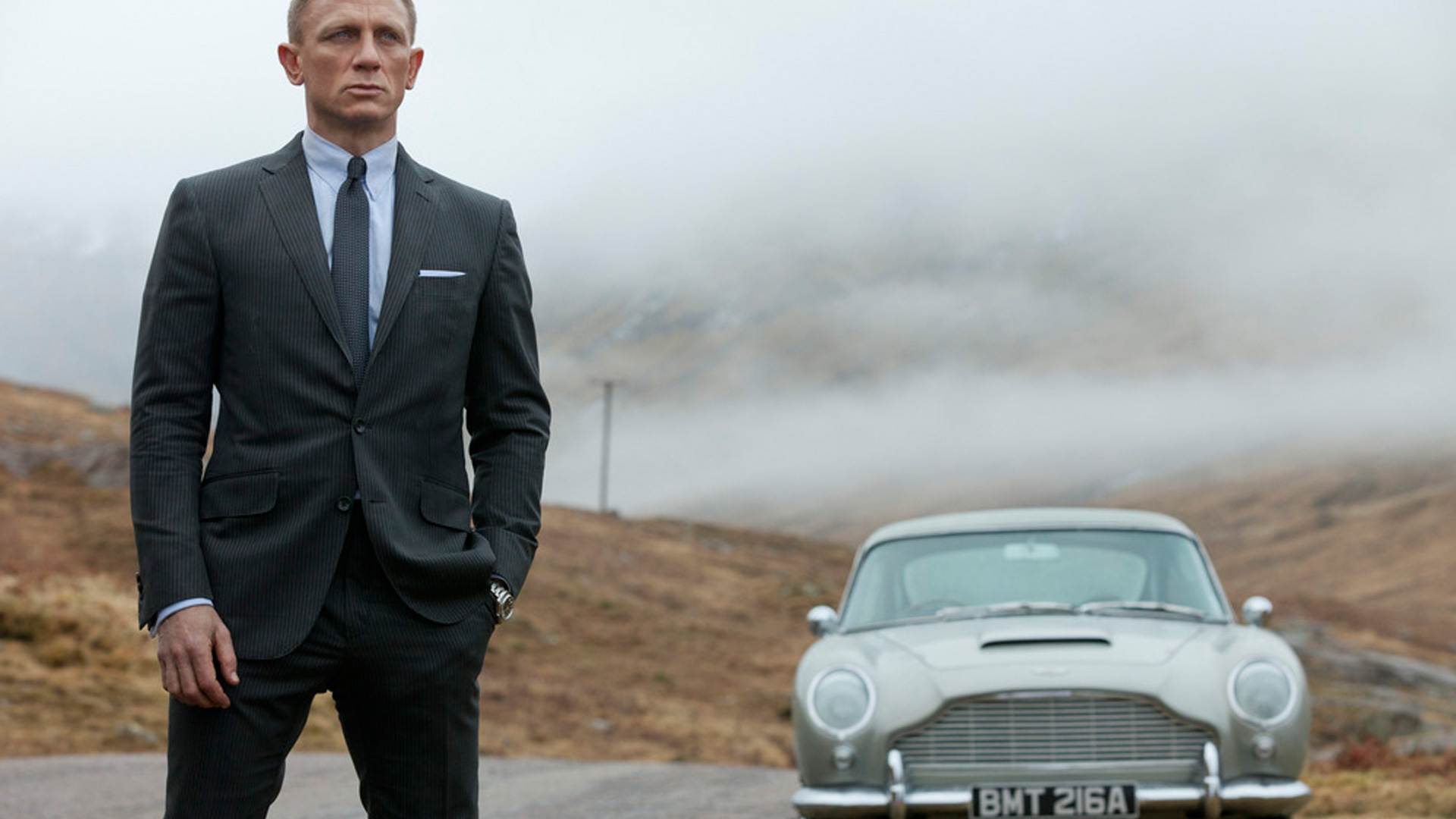 Aston's Chief Executive Tobia Moers is believed to have steered engineers away from the V6 in the wake of financial difficulties.
Judging by recent comments however, he feels more than vindicated…
"With Valhalla not only have we stayed true to our commitment to build a world-beating supercar, but we have exceeded our original aims. The result is a pure driving machine - one which exists right at the cutting edge of performance and technology yet allows the driver to feel the emotion and thrill of complete connection and control."
Of course, Aston Martin is synonymous with Bond and for this, his 25th 'official' outing, producers are doubling down on that relationship.
That's because we're told to expect four different Aston's to feature in the most eagerly anticipated film of the year.
Alongside the Valhalla, we're anticipating a return of the V8 Saloon first driven by Timothy Dalton's Bond in The Living Daylights (1987). Not to be outdone the new 007, special agent Naomi, will also be burning rubber in a DBS Superleggera.
Finally the iconic and surely best Aston, the DB5, will reappear – marking its eighth cameo in a Bond movie.
That's a license for product placement.
So, while none of us will be able to drive Commander Bond's actual Valhalla the lite version is hardly a bad substitute.
Better still it's come down in price given an extra 500 will now be produced. The irony is we doubt even James Bond, on a civil servant's salary, could stump up £700k…
MAT FOUNDRY GROUP ARE A LEADING MANUFACTURER OF GREY AND DUCTILE IRON CAR COMPONENTS. TO LEARN MORE ABOUT US VIEW OUR PRODUCTS OR CONTACT US TODAY
Instagram Feed
Latest Vacancies