The Flying Car Is Here and It WILL Change Everything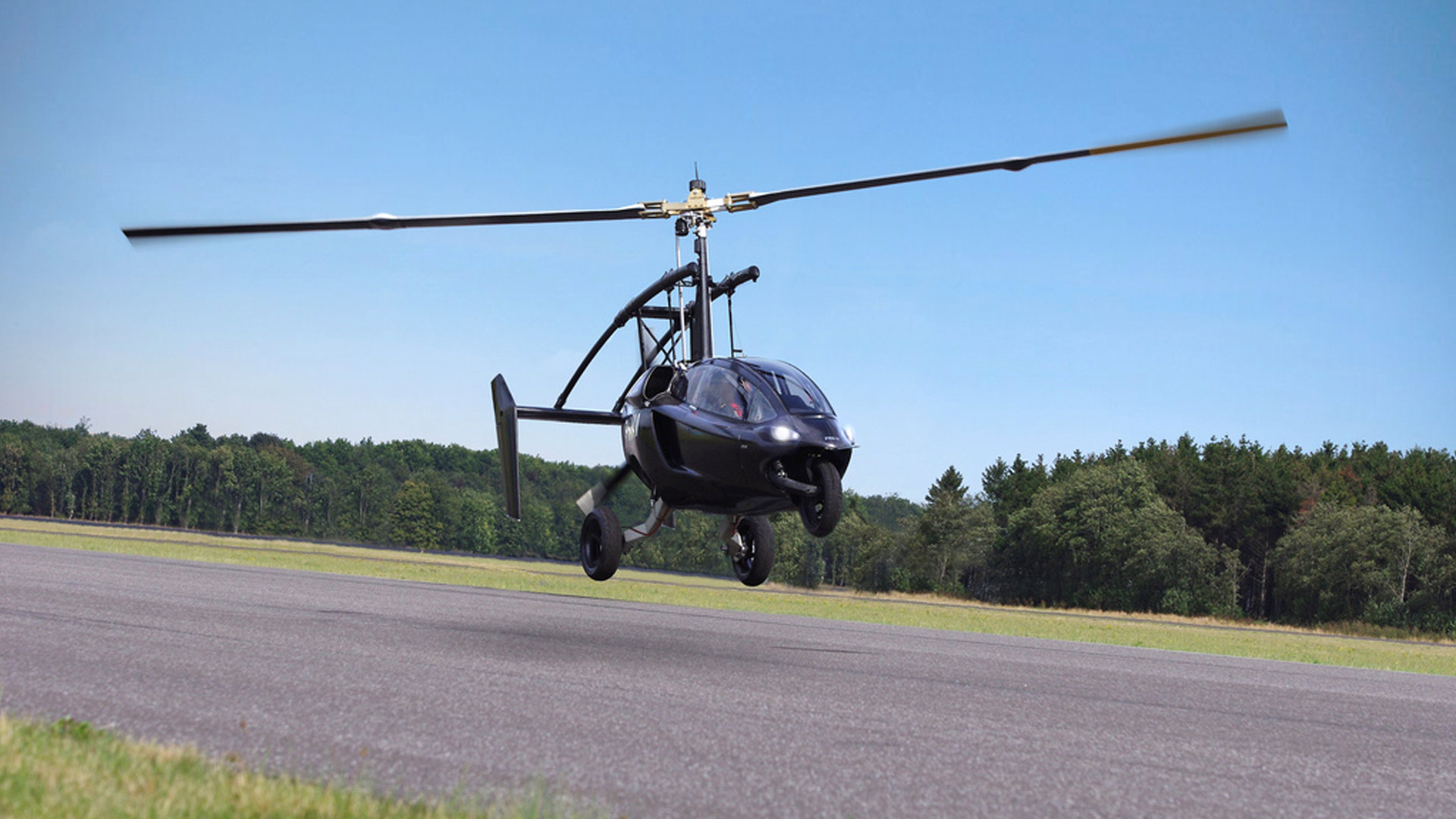 Two years ago we wrote about the flying car and asked whether us mere mortals could ever hope to replicate the likes of Doc Brown and take to the skies via our wheels.
We'll be honest in admitting we felt this idea was farfetched at the time and (light) years away. As it happens, we and a great many sceptics were wrong. That's because the future we spoke of is here, at least according to one Dutch automaker.
The PAL-V
Yes, you read that correctly; the world's very first flying car was unveiled this month. Amazingly orders are now being taken for the National Pioneer Personal Air Landing Vehicle, or PAL-V for short, a model that will do as we speculated in 2017 and 'change everything'.
The main attraction at the recent Miami: 2020 and Beyond event, this car turned plane is a major feat of engineering.
While the prototype version was rolled out for the crowds, a commercial equivalent is in production and set for a 2021 release. In fact, no less than 70 enthusiasts have pre-ordered their own.
So, what else do we know about the supercar set to redefine the word?
Airborne
First of all, it descends from another vehicle entirely; the peculiar yet much-loved Carver One. This motorbike with designs on becoming an aeroplane was retired in 2009, but its legacy lives on and not just in Top Gear throwback clips.
In fact, the PAL-V retains the basic shell and seating of its predecessor, though the cabin has been re-arranged.
Added features include a second engine, along with those all-important fold out wings and motors. While now unrecognisable the Carver is at the heart of the flying car, something sure to delight a small cult following.
The PAL-V will seat two people and has room enough for 20kg of luggage, presumably for those hoping to bypass British Airways.
230bhp stems from a four-cylinder engine, enabling speeds of 100mph on the ground and 200mph in the air. 0-60 can be achieved in just eight seconds.
Elsewhere a 27-gallon gas tank will be on board and houses standard automobile gasoline. The 'vehicle' will be capable of flying between 248 and 310 miles in the clouds and reach 750 miles on roadways.
Retractable overhead and rear propellers allow for an unlikely ascent and those behind the controls can hope to cruise at an altitude of 12,500 feet. They will of course require a pilot's license before doing so.
Full transition takes around 20 minutes and 540 feet of runway is required before take-off. Interestingly you need just 100 for the return trip. In-flight refreshments are not included.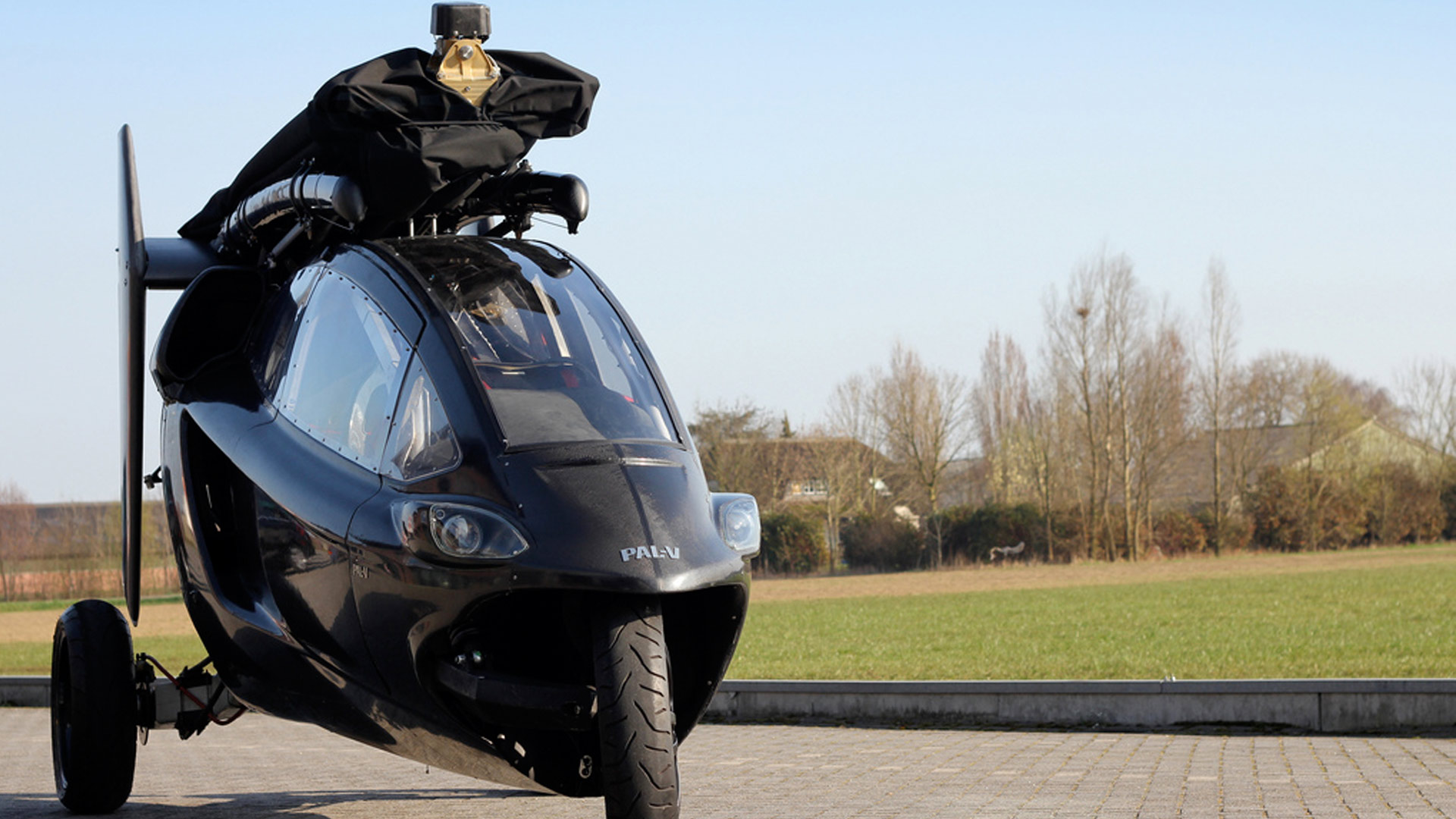 A mix of aluminium, carbon fibre and titanium weigh in at 1,500 pounds, while steering is facilitated not by a wheel but a small control stick. Think Tom Cruise in Mission Impossible: Fallout.
Those 70 early risers have parted with $599,000 (£425,000) for the privilege. If that seems a little steep you can always opt for the cheaper version. Yes, a PAL-V Liberty Sport is following hot on its heels and will cost a measly $335,000.
With such a price tag it's easy to understand why critics have been quick to dismiss the model as little more than a rich man's plaything. It's the assertion that it's just a souped-up helicopter however that truly stings.
Those behind the Dutch made machine strongly refute this claim, arguing the fact blades rotate due to airflow and not an engine, prove both versatility and originality. Their blades will turn even if both engines stopped working, they insist.
100 Years in The Making
It's certainly taken a while to reach this point. A flying car was first mooted a century ago (yes, really) and semi-serious calls grew louder in the wake of movies like Blade Runner and The Man with The Golden Gun.
The PAL-V itself first began road testing in 2009 and its inaugural flight took place three years later. While the prototype was debuted this month an earlier, incomplete version was actually presented at the Geneva Motor Show in March of 2018.
Now the race is on to become the first commercially available car of its type. Those first deliveries are expected in 2021, but competition for this particular crown is fierce.
Revelling in the success of their taxi offering, Uber were understood to be announcing the Uber Air in 2023. Significantly that launch has been brought forward a whole three years and we're now told to expect something within months.
Similarly, Toyota are rumoured to be planning a big reveal at the Olympic Games in Tokyo, which kick off in July.
Elsewhere flying cars of differing descriptions are being built in China, the Czech Republic, Japan, Slovakia and America.
Can the PAL-V beat them all to the punch? First the model will have to complete 150 hours' worth of flying and complete extensive testing thereafter. Only then can it claim the necessary certification from the European Aviation Safety Agency (EASA) which is non-negotiable.
If they negotiate those hurdles, they can be certified under what's known as FAR 27 regulations in the US.
Chief Executive Robert Dingemanse seems bullish enough. He was keen to point out the difference between his baby and what's becoming a crowded market.
"After years of hard work, beating the technical and qualification challenges, our team succeeded in creating an innovative flying car that complies with existing safety standards, determined by regulatory bodies around the world.
While other flying car manufacturers' concepts require modified regulations and, in many cases, not yet existing technologies, PAL-V deliberately chose to engineer, design and build a flying car with proven technologies and fully compliant with existing regulations."
What was once deemed pie in the sky could soon become PAL in the sky. The flying car WILL change everything and do so far sooner than any of us imagined.
MAT FOUNDRY GROUP ARE A LEADING MANUFACTURER OF GREY AND DUCTILE IRON CAR COMPONENTS. TO LEARN MORE ABOUT US VIEW OUR PRODUCTS OR CONTACT US TODAY
Instagram Feed
Latest Vacancies