Eurac Secure Electric Forklift Trucks
MAT Foundry's commitment to reducing our environmental impact has again been demonstrated in the purchase of a fleet of electric forklift trucks.
No ordinary vehicles, these are equipped with cutting-edge lithium-ion batteries, set to reduce our carbon emissions by more than a quarter.
Developed by material handling experts Jungheinrich, our new forklifts combine high performance with low energy consumption.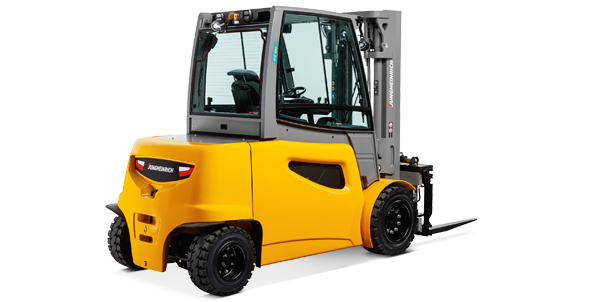 Fitted with modern 3-phase AC motors, they facilitate dynamic handling, even when manoeuvring the heaviest loads.
Easily maintained, Jungheinrich's trucks require little in the way of upkeep, greatly reducing downtime and keeping productivity high.
Furthermore, they are designed to enhance safety, with a host of assistance features installed to protect users and those working in surrounding areas.
MAT engineers operating the vehicles stand to benefit from improved ergonomics, with visibility, seating configuration and adjustment options all factored into what is a meticulous design.
Environmental Impact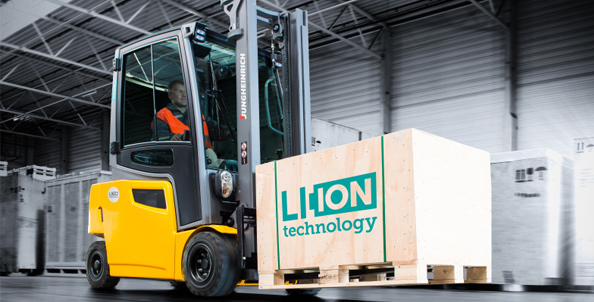 Most importantly, the deployment of our new forklifts will instantaneously cut exhaust emissions, thus improving the local atmosphere.
Initial estimates anticipate Eurac Poole will reduce diesel consumption by as much as 60,000 litres. This is the equivalent of 279 tCO2e a year, or 29% of our total greenhouse gas emissions.
Not only do Jungheinrich's trucks facilitate up to 16 hours of charge they also incorporate regenerative braking, meaning 30% of kinetic energy is recovered and fed back into the battery itself.
Their arrival will also bring about a reduction in the overall number of deliveries to our Eurac Poole plant. We expect to do away with ten trips per annum, along with their associated emissions and congestion.
The investment in electric forklift trucks is just the latest in a growing number of green initiatives designed to improve our wider environmental impact.
In the last 18 months alone, MAT's Eurac Poole Plant has managed to ensure 100% of its power consumed is renewable, whilst working hard to reduce diesel and gas consumption with the move towards Hybrid and Electric Company cars as well as Electric Industrial Vehicles.
For a more in-depth look at our commitment to reducing our environmental impact view our newly launched Sustainability page.
MAT FOUNDRY GROUP ARE A LEADING MANUFACTURER OF GREY AND DUCTILE IRON CAR COMPONENTS. TO LEARN MORE ABOUT US VIEW OUR PRODUCTS OR CONTACT US TODAY
News and blogs
What Is Hypermiling and How Safe Is It?

13th Sep 2023

Read More
Instagram Feed
Latest Vacancies