Revamp at Eurac Poole Set to Power Further Capacity
During an incredible four days at GIFA 2023 in Dusseldorf, the MAT Foundry team rubbed shoulders with some of the industry's most innovative minds – as well as perusing some trailblazing foundry technology.
Amongst the reams of state-of-the-art machinery on display was none other than the Mingzhi MP40 – the sand core system at the heart of Eurac Poole's much-anticipated refurbishment.
What is the Mingzhi MP40 Sand Core System?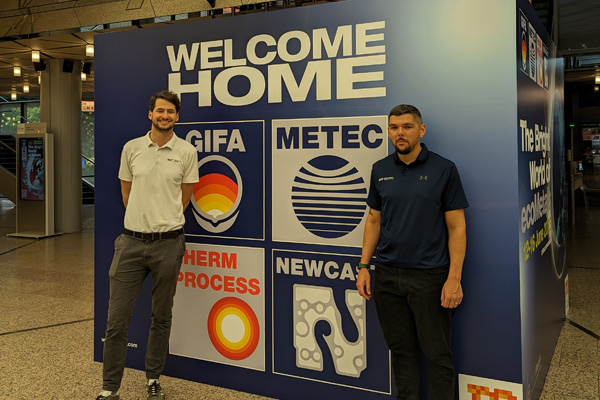 The MP40 is known as a 'multipurpose core shooter' - a versatile machine that can produce different types and sizes of sand cores.
Sand cores are the hollow structures made of sand (or a sand-like material) used to create cavities or voids in metal castings. They are placed inside the mold to form internal features - such as intricate passages, holes, or recesses - that cannot be easily achieved by using only the mold itself.
Th MP40 includes a new type of sand core system, which utilises the cold box core method.
This technique of creating sand cores involves introducing resin coated sand into a box at room temperature and sealing it. A gas catalyst is then circulated through holes in the pattern, causing the core to solidify. Amine Gas is specifically used as a curing agent to rapidly strengthen the core, bringing it to a relatively strong state without delay.
This method has proven to be exceptionally effective for large-scale production of cores, enabling foundries to efficiently machine and cast components at an industrial scale.
How is the cold-box method of creating sand cores helping Eurac Poole to expand its capabilities?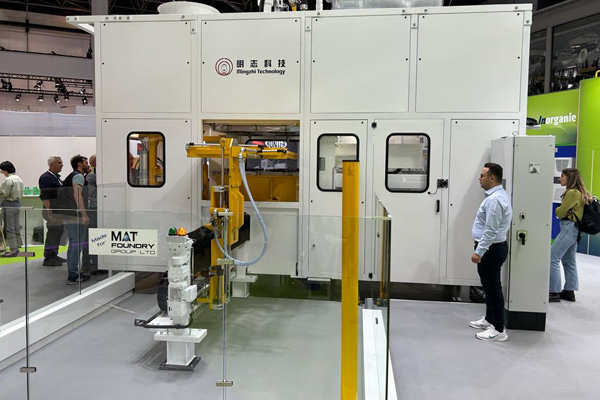 For Eurac Poole, the MP40 plays a crucial role in enabling the creation of intricate and customised sand cores, accurately and at pace. This is essential for producing complex metal castings that meet the specifications of our customers, while adhering to tight production schedules.
Eurac Poole is currently in the process of an exciting three-phase upgrade to its core shop, which will expand its capacity into millions of units.
Phase 1: A new sand mixer, as well as a MP40 core shooter, has been introduced to the foundry - capable of producing 1,000,000 brake disc cores per year.
Phase 2 in early 2024: A second MP40 will join Eurac Poole's repository.
Phase 3 later in 2024: A final MP40 will be commissioned, giving Eurac Poole capacity to produce 3,000,000 brake disc cores per annum on just 3 machines.
Multipurpose core shooters are designed to improve efficiency, minimise waste, and reduce the environmental impact of the core production process.
By installing these market-leading machines, Eurac Poole can expect to see sustainability benefits including:
Reduced material waste, thanks to the optimised use of sand and builder products.
Recycling and reusability, due to sand reclamation processes.
Improved productivity and efficiency, as a result of flexible core design that can optimise resources.
At MAT Foundry, we're always innovating to improve our processes – and sustainability is a key focus across all of our sites.
News and blogs
What Is Hypermiling and How Safe Is It?

13th Sep 2023

Read More
Instagram Feed
Latest Vacancies