How Brakes and Tyres Work Together
Under the right (or wrong) conditions, under hard braking a brake rotor can reach up to 500 degrees Celsius. When you consider that a 3,000 pound (lb) car travelling at 60 miles per hour produces 361,204 foot-pounds of torque, it's not all that surprising.
More so when you get in to the dizzying heights of track days or professional racing.
That's a lot of kinetic energy that has to be displaced or, specifically in the case of brakes, turned into heat through friction.
Couple this with the friction generated between the tyre and road through downforce and it comes as little wonder that the relationship between your braking system and your tyres needs to be in perfect harmony.
CARS ARE VERY CLEVER
This may be stating the obvious but sometimes the obvious can't be overstated. The modern automobile is an extremely carefully designed piece of engineering, more of an ecosystem of symbiotic systems than a mishmash of parts cobbled together.
While the primary function of the brakes is to slow the vehicle down safely, there are a number of other systems and contributing components to this process: the suspension, the weight distribution, the tyres, tyre pressure, the engine positioning and so on.
The point is that whilst tyres and brake assemblies need to work and be in a good state of repair – tyres, pads and rotors are consumables after all – they form part of a wider organism that works to bring a car to a safe and controlled stop.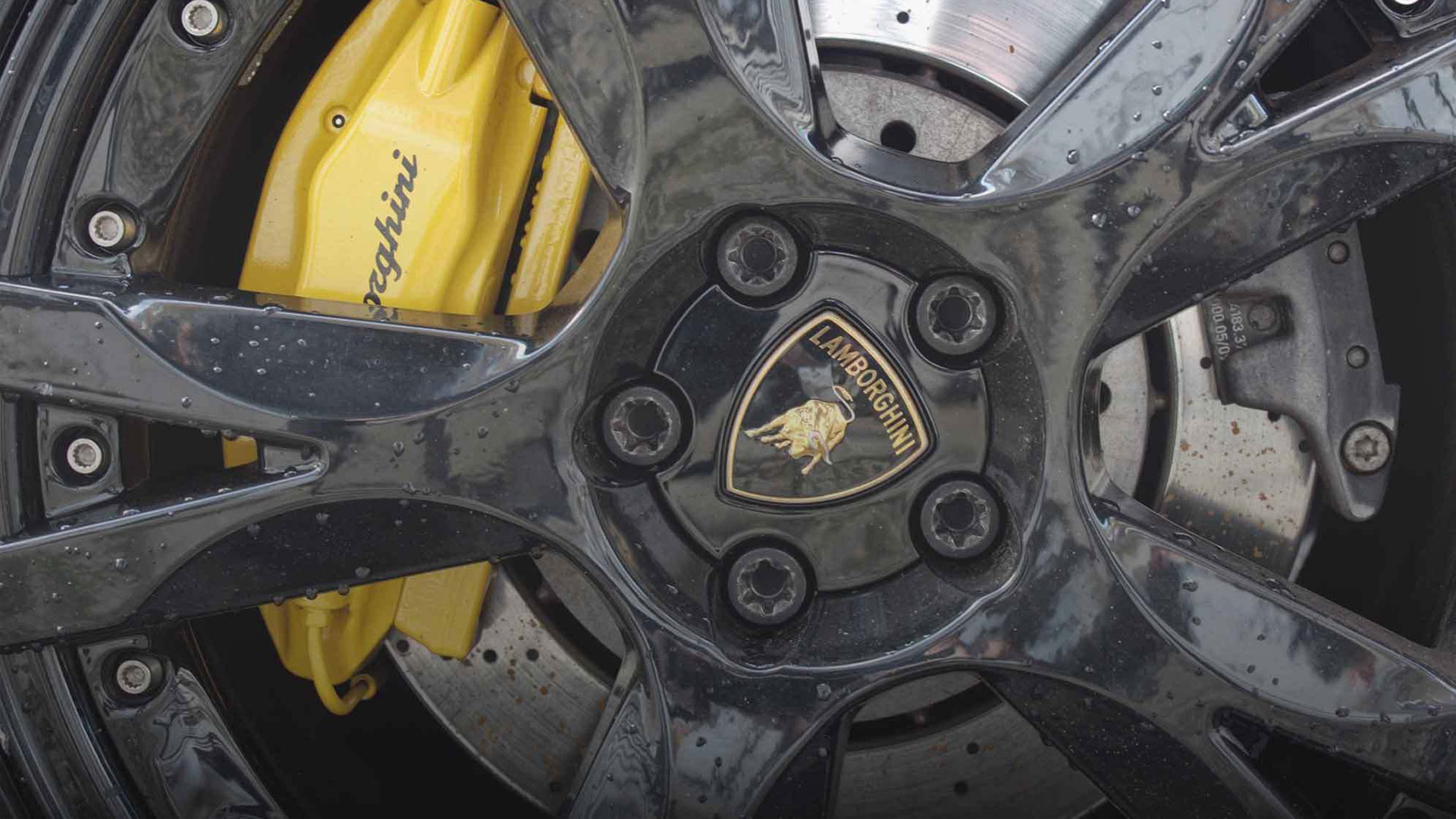 EVERY COMPONENT HAS A PRIMARY FUNCTION
Brakes have one function – to slow the vehicle down. You might be led to believe that tyres actually have multiple functions, but they all essentially boil down to one thing – to keep the car in contact with the road. The tyres need to keep the car on the road under heavy braking, hard acceleration, fast cornering and uneven terrain.
An effective braking system allows the tyres to work at their best and vice versa. All of the braking power in the world is irrelevant if the tyres aren't able to hold the car safely in a straight line. The stickiest of tyres are useless if the braking system keeps locking up and shifting the responsibility to simple friction between road and rubber.
While tyres and brakes are arguably two of the most important components of an automobile – they're not the only two components that fundamentally rely on each other to work at maximum effectiveness.
But it goes deeper than this. The suspension allows the tyre to maintain contact with the road, this maintains control and allows consistent speed reduction.
Even the steering knuckle plays a critical role as this components failure at any real speed will cause the vehicle to lose control and put its nose into the road.
Needless to say the risks to all road users under those circumstances is huge.
INNOVATION LEADS THE WAY
The sophistication behind the automotive industry is incredible. Every year there are new designs, new innovations and new safety technology.
All of it is designed to make the core of the vehicle more efficient, lighter, more sustainable and safer.
It won't be long before radically new concepts and materials will start to evolve the car even further and with it new safety technologies.
It's no coincidence that we referenced harmony. When a car is working as it should the engine purrs. It is a living breathing thing that wants to do the thing it was created for.
Maintaining your vehicles with the best components is the least you can do if not for your safety than the harmony of the machine parked on your driveway.
MAT FOUNDRY GROUP are a leading manufacturer of grey and ductile iron car components. to learn more about us view our PRODUCTS OR CONTACT US TODAY
MFE14092022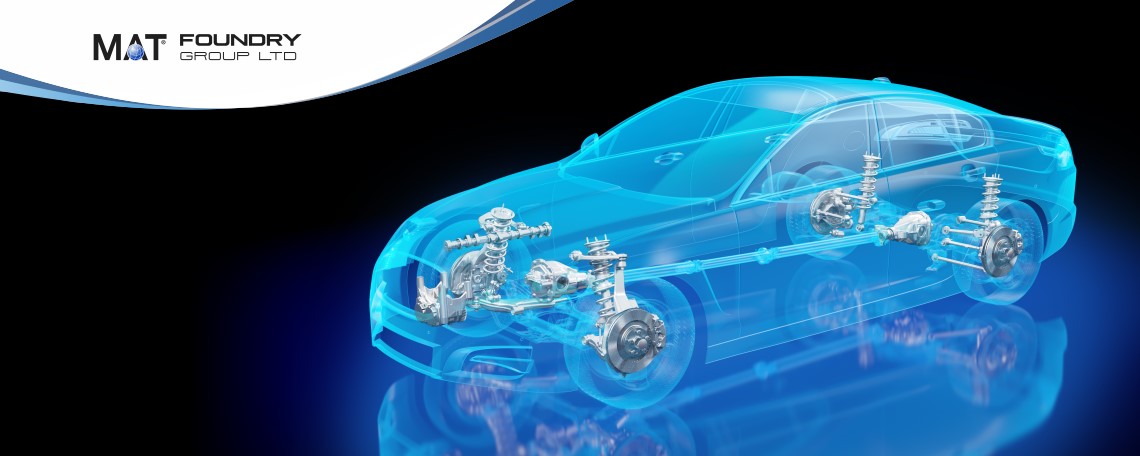 Mit Sitz in Poole [Großbritannien], ist die MAT Foundry Group Ltd. eine Tochtergesellschaft der mit Hauptsitz in Long Grove [Illinois/USA] ansässigen MAT Holdings Inc., welche weltweit auf drei Kontinenten einen Jahresumsatz von ca. 2 Milliarden US-Dollar erwirtschaftet und über 16.000 Mitarbeiter beschäftigt. Die MAT Foundry Group Ltd. ist mit weltweit 7 Gießereien, 11 Standorten zur mechanischen Bearbeitung und einem Jahresumsatz von mehr als 500 Millionen EUR ein führender Hersteller von Produkten für die Automobilindustrie. Mit der Unterstützung von etwa 3.000 Mitarbeitenden und 360.000 Tonnen produziertem und mechanisch bearbeitetem Stahl [Grau- und Sphäroguss] werden führende OEMs und Tier-1s der Branche beliefert. Die MAT Transmission Division, ist eine Business Unit der MAT Foundry Group Ltd. und vereint mehrere Gesellschaften mit insgesamt etwa 1.000 Mitarbeitenden.

Zur Verstärkung unseres Teams bei der MAT Neunkirchen GmbH in Neunkirchen | Saar suchen wir zum nächstmöglichen Zeitpunkt einen erfahrenen und engagierten
Elektriker [m|w|d] in dem Bereich Instandhaltung
Ihre Hauptaufgaben & Kernkompetenzen
Gemeinsam mit dem Team übernehmen Sie die selbständige Fehlersuche und Reparatur sowie vorbeugende Instandhaltung von elektrotechnischen, hydraulischen und pneumatischen Anlagen.
Die Aufstellung und Inbetriebnahme neuer Anlagen und Maschinen fällt ebenfalls in Ihren Zuständigkeitsbereich.
Sie ermöglichen eine hohe technische Verfügbarkeit der Anlagen und Maschinen mit dem Ziel diese kontinuierlich zu verbessern.
Nach erfolgreicher Einarbeitung gewährleisten Sie als Teil des Instandhaltungsteams die Funktionalität und Sicherheit unserer Produktionsmaschinen und -anlagen im Mehrschichtbetrieb.
Ihr Profil
Sie verfügen über eine abgeschlossene Berufsausbildung als Elektroniker für Betriebstechnik [m|w|d] bzw. eine vergleichbare Qualifikation.
Idealerweise bringen Sie Berufserfahrung im Bereich der Instandhaltung sowie Kenntnisse in der SPS-Technik [Siemens S7/TIA] inklusive Programmierung, Visualisierung, Bus-Systemen u. Automatisierungstechnik [z.B. Frequenzumrichter] mit.
Team- und Kommunikationsfähigkeit gepaart mit einem verantwortungsbewussten und selbstständigen Arbeitsstil zeichnen Sie aus.
Qualitäts­bewusstsein und ein sicherer Blick für die Priorisierung von Arbeitsabläufen sind für Sie selbstverständlich.
Ein Kranführerschein sowie Führerschein für Gabelstapler sind von Vorteil.
Sie bringen die Bereitschaft mit im Schichtdienst zu arbeiten.
Als Teamplayer ist Ihr Arbeitsstil geprägt von Einsatzbereitschaft, Strukturiertheit, Zuverlässigkeit und Flexibilität.
Gute MS Office-Kenntnisse, Deutsch- und Englischkenntnisse runden Ihr Profil ab.
Unser Angebot:
ein zukunftssicherer, un­befristeter Arbeits­platz in einer erfolgreichen Unter­nehmens­gruppe
ein tolles Team mit Spaß bei der Arbeit
interessante und abwechslungsreiche Projekte & Aufgaben
Perspektiven zur persönlichen und fachlichen Entwicklung
das Einbringen Ihrer Ideen
angenehme, mitarbeiterorientierte und offene Firmenkultur
flache Hierarchie und schnelle Entscheidungswege
eine subventionierte Betriebskantine
Wir begegnen uns auf Augen­höhe, geben uns wert­schätzen­des Feedback und pflegen einen of­fenen, ver­trauens­vollen Umgang.
Was noch? Finden Sie es heraus?
Interessiert?
Wir freuen uns auf Ihre Bewerbung: Karriere.nkf@mateurope.com
MAT Neunkirchen GmbH
Silke Höhne
Am Ochsenwald 2
66539 Neunkirchen
Back to Listing
Apply Now