The Hyundai NEXO Reverses Pollution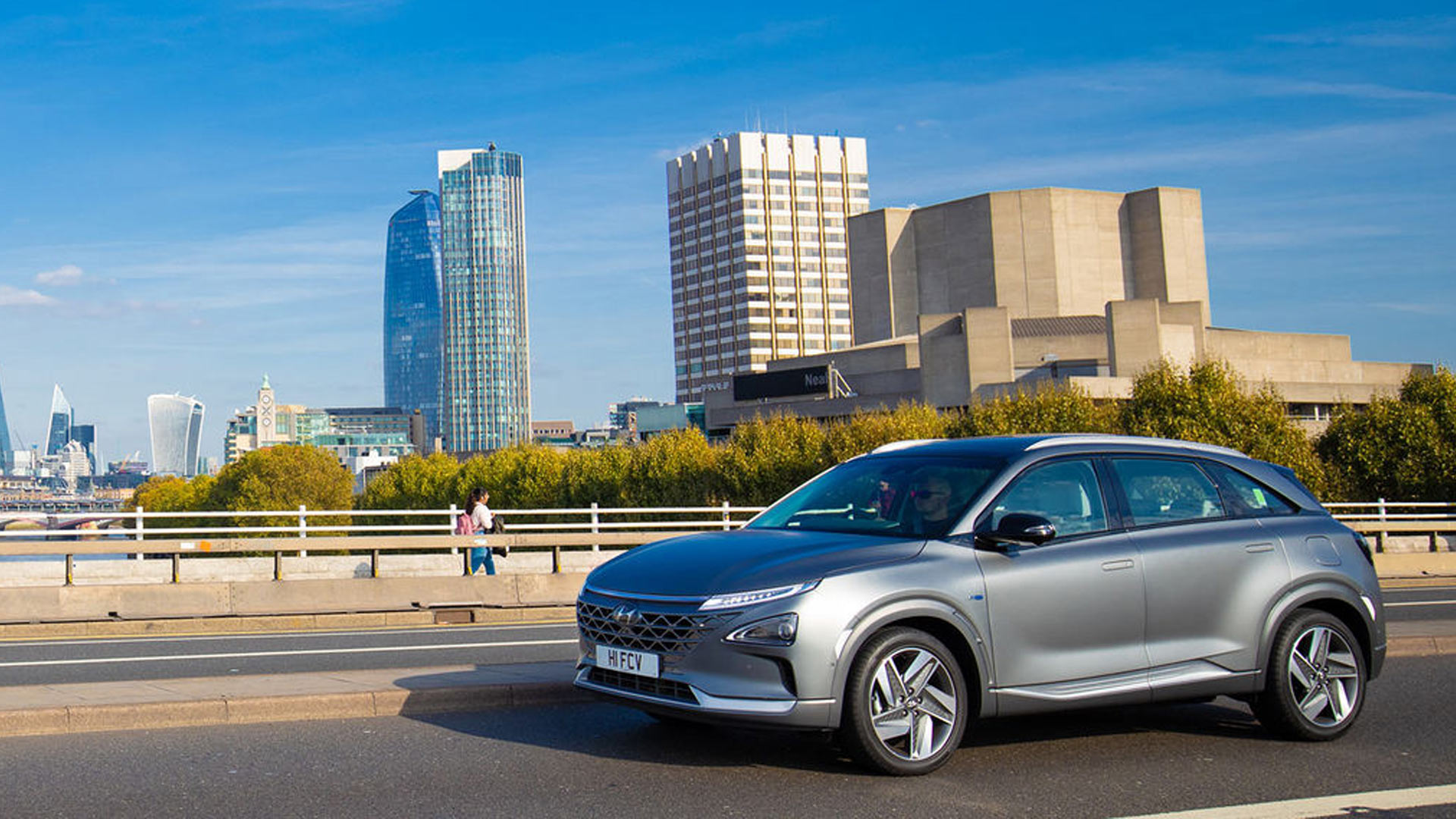 Global climate change has come to the forefront of world news again, with experts giving the most extensive warnings yet on the risks of rising temperatures. The Intergovernmental Panel for Climate Change issued a 33 page-special report on the impact of global warming of 1.5C; citing energy, land use, cities and industry as four main global systems that need significant change.
Car emissions have long been targeted as a main driver for an increase in CO2 levels and tentative steps have been taken to combat this across the globe in the motor industry; notably Diesel engines have been ostracised due to health concerns, specifically due to NOx emissions.
The concentrated number of vehicles is often cited as reason for poor air quality in cities and EU legal pollution limits are constantly exceeded across Europe; London in particular exceeding the limit in 2018 as early as February.
Electric vehicles have been unanimously identified as the long-term solution to reducing pollution, with government initiatives implemented to incentivise consumers to purchase them. Additionally, a large contingent of countries have pledged to ban the future sales of passenger vehicles powered by fossil fuels between 2030 – 2040.
But what if vehicles could go one step further than reduction and actually reverse pollution?
No longer a pipe dream, the new Hyundai Nexo cleaned 900kg of London air in a month. This is enough clean air for an adult to breath for 60 days.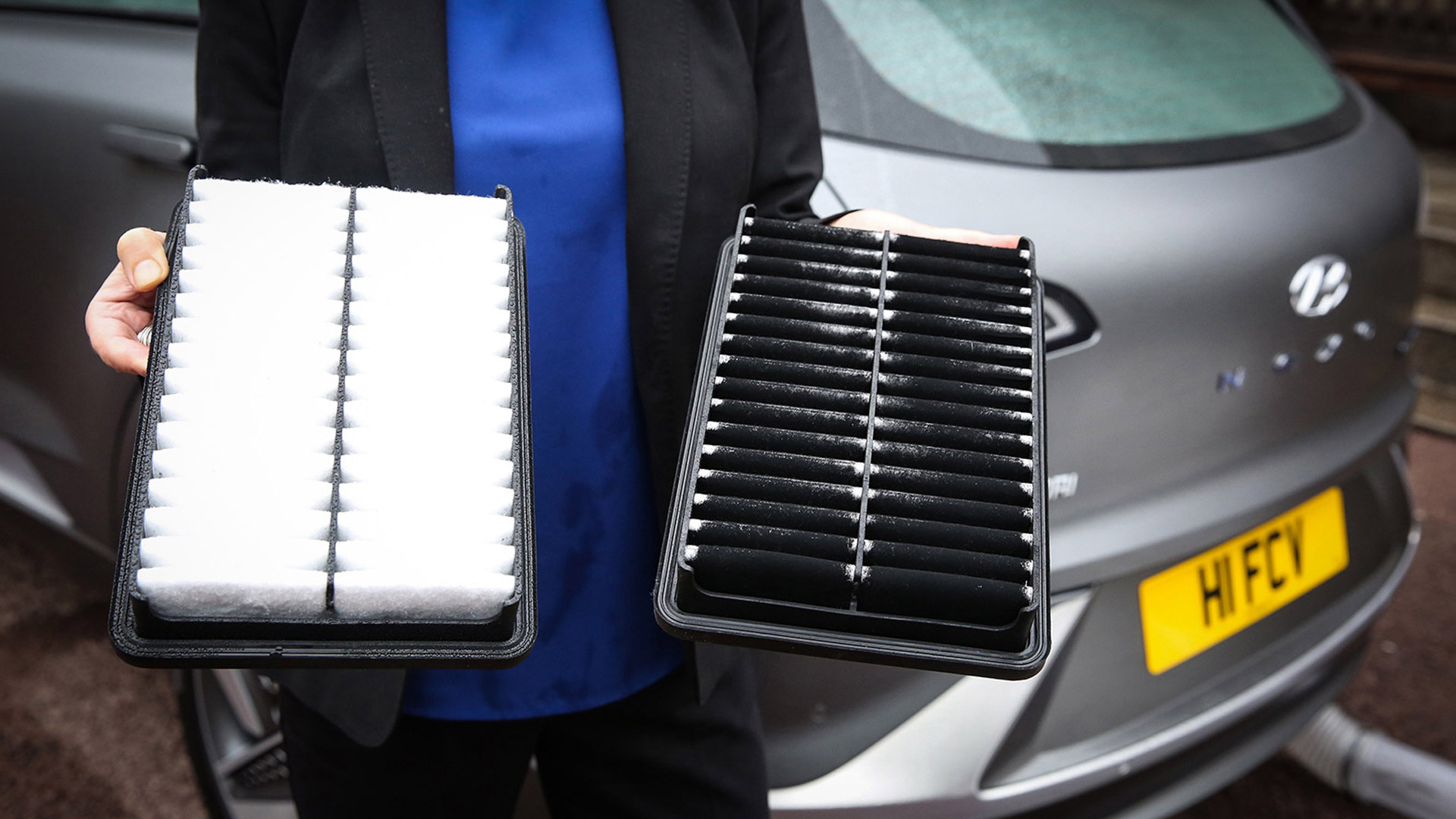 The Nexo was driven across some of London's busiest and dirtiest roads; including the infamous Marylebone road, which records 33 micrograms of air pollution per m³. The advanced three stage filtration device filters up to 99.9% of fine dust and toxins, with the Hydrogen fuelled vehicle emitting nothing but water.
The University of College London implemented the experiment to study the pollution levels of Nitrogen Dioxide and Particulate matter, with the Nexo driving 350 miles around the set route. Hyundai claim the Nexo is able to reach 414 miles on a single tank of Hydrogen and the refuelling process takes the same time as any conventional petrol/diesel vehicle.

Dr Michael Whiteley, Head of Fuel Cell Engineering at UCL's Electrochemical Innovation Lab says: "The recent report from the Intergovernmental Panel on Climate Change (IPCC) indicates that much more needs to be done to mitigate negative climate change. Our research into fuel cell technology has found it to be a promising transport solution to consider as an alternative to fossil fuel dependent cars and battery electric vehicles which have long charging times".
One of the draw backs of a Hydrogen fuelled cell is actually obtaining the Hydrogen. There are only 11 Hydrogen refuelling points in the UK, preventing wide spread adoption just yet and the methods used to obtain the gas carry a Carbon footprint. Furthermore, starting at circa £60,000, the Nexo is exceedingly more expensive than its electric counterparts.
That being said the benefits of Hydrogen fuelled vehicles is encouraging and if the technology keeps maturing and improving, obtaining Hydrogen through cleaner methods on a larger scale would merit further investigation.
MAT FOUNDRY GROUP ARE A LEADING MANUFACTURER OF GREY AND DUCTILE IRON CAR COMPONENTS. TO LEARN MORE ABOUT US VIEW OUR PRODUCTS OR CONTACT US TODAY
Instagram Feed
Latest Vacancies