Formula 1's Halo: The Safety Device That Saved Grosjean's Life
Formula 1 is still reeling from the horror crash involving Haas driver Romain Grosjean.
Seconds into November's Bahrain Grand Prix, the Swiss driver collided with rival Daniil Kyvaat's Alpha Tauri, before hurtling into a nearby crash barrier at a speed of 137mph.
A terrifying and potentially fatal accident, viewers feared the worst as the car not only split in half but burst into flames shortly after.
As the watching world held its breath Grosjean, miraculously, emerged from the wreckage.
Helped over the barrier by quick thinking stewards, he was immediately rushed to hospital.
Amidst universal relief the obvious question was how?
How had the 34-year-old walked away from a burning inferno? Moreover, how did he did so whilst suffering only second degree burns and bruising?
Religious commentators might claim angels were looking out for the fortunate Romain. Either way, a halo of some description saved his life.
The Halo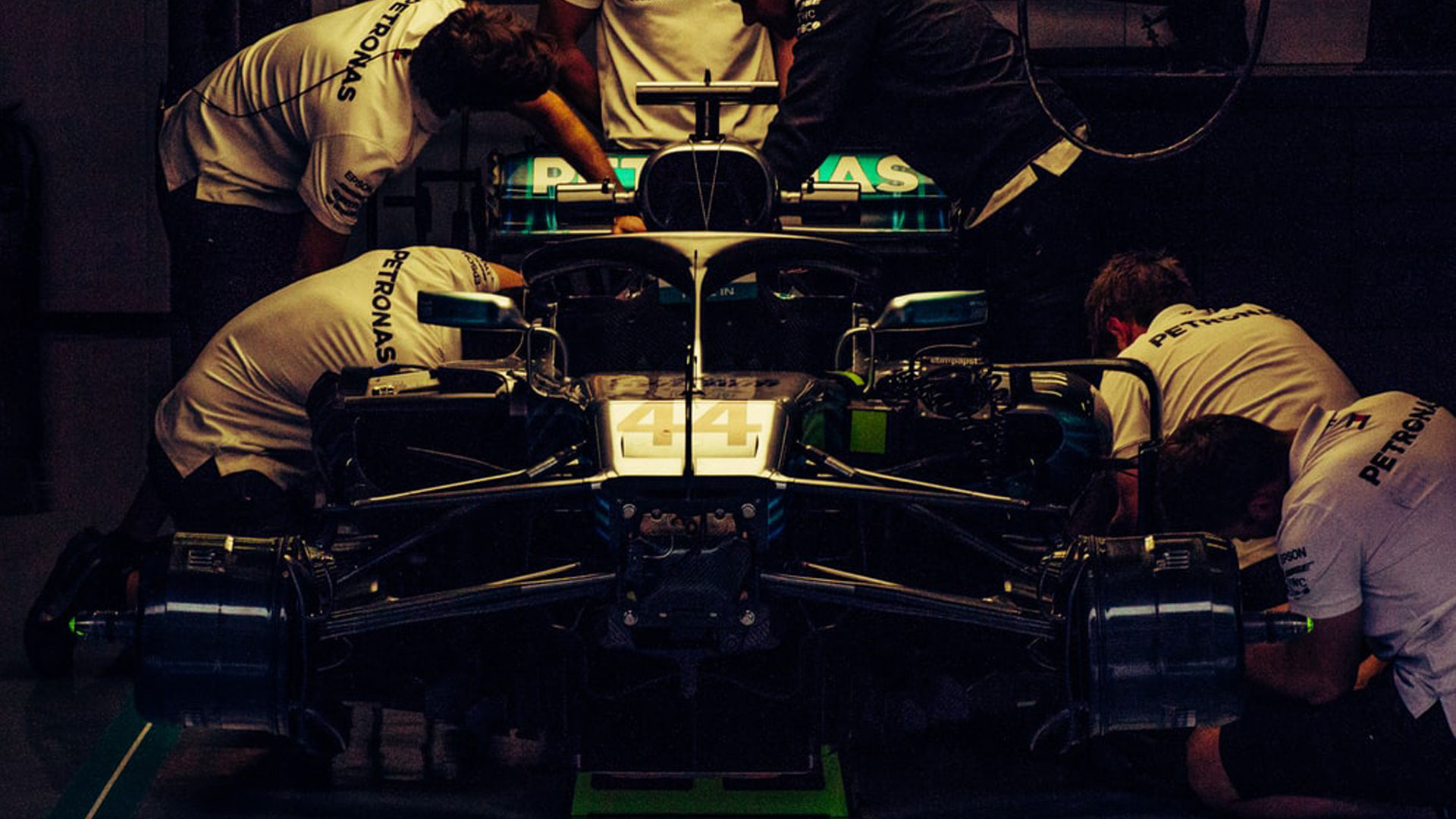 Simply put, Grosjean would not have survived the 53G impact without a long-maligned piece of protective kit.
Introduced to motor racing in 2018, the halo is a curved bar that sits at the front of the cockpit. It's one and only purpose is to protect drivers' heads. It certainly proved its worth in Bahrain.
An admittedly garish device, it surrounds the helmet and is connected by three points on the vehicle frame.
The bulky halo is hardly in-keeping with motorsport's glamour image but what it lacks in beauty it more than makes up for in durability.
Weighing just 9kgs, its formed of construction industry grade 5 titanium covered in carbon fibre. This makes it the strongest single part of the car, one able to withstand the weight of a London bus – that's 12,000kg in case you were wondering.
Unlike most features on F1 cars, this is a universal part neither constructed nor modified by individual teams. Instead the FIA call upon three external manufacturers to develop halos and a standard version is added to all 20 competing cars.
The decision to roll them out was taken following the tragic death of IndyCar diver Justin Wilson, who was struck by debris and killed in 2015. Moved to better protect drivers, the FIA were buoyed by early analysis.
Safety Tests
Indeed, a detailed testing phase saw the halo inserted into 40 simulations of real-life crashes. Incredibly, the survival rate for such incidents was shown to increase by as much as 17% with it installed.
For Formula 1 bosses, continuously looking to improve safety without compromising on speed, this represented a must-have.
In the same period, the halo was found to be effective in preventing the head from coming into contact with a barrier in the 'majority' of cases. Just as importantly, it displayed an ability to deflect large objects and guard against small debris.
The results spoke for themselves and it wasn't long before the Dallara F2 2018 became the first racing car to debut the new cockpit protection device in Formula 2.
Reception
The halo was far from a popular addition however, drawing widespread criticism from many drivers, including a certain Romain Grosjean.
Perhaps the most famous critic however was the late, great Niki Lauda, who felt the installation was against the spirit of open cockpit racing.
Even so, it was fast-tracked into competition and made mandatory in Formula's 1, 2, 3 and E before the end of 2018. Formula 4 is set to follow suit next year.
Still though the debate raged on. In a bid to appease the fiercest sceptics a modified version, designed by Red Bull no less, was trialled. This iteration encompassed an aero screen which resembled the cockpit of a jet fighter plane.
Those trials did not last long, at least not in F1, with four-time champion Sebastian Vettel complaining it obscured his vision. The German's opinion carries much weight, and the aero screen was duly dismissed faster than a Ferrari pit-stop.
Collisions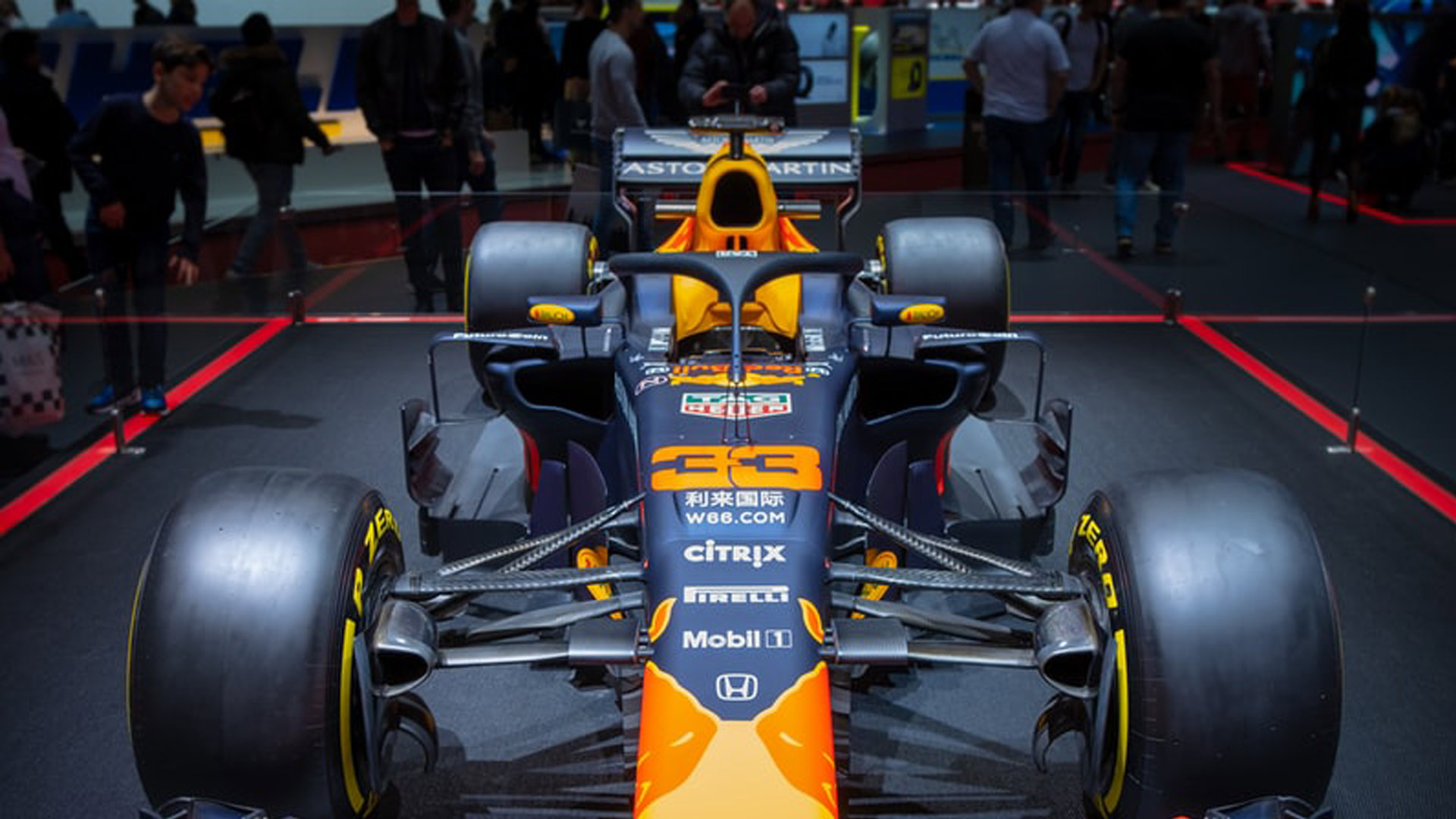 Regrettably perhaps, it took a couple of near misses to soften opposition. Before Bahrain, the most notable example of a halo in action occurred at 2018's Belgian Grand Prix.
In a frightful incident, Charles Leclerc's Sauber took the full weight of Fernando Alonso's McLaren, which had been inadvertently flipped through the air. The halo stood firm, protecting a shaken Leclerc.
Five months earlier a similar incident saw Formula 2's Russian driver Tadasuke Makino escape unharmed after BWT Arden's Nirei Fukuzumi had unwittingly landed on top of him following a loss of control.
Almost overnight entrenched views were reversed, and the halo considered an essential piece of kit, much the same as a fireproof suit and neck and safety support – more commonly known as HANS.
Reaction
And so to Bahrain and the crash that shocked the world.
Race winner and world champion Lewis Hamilton was one of the first to voice his appreciation for the cockpit system which saved his friend.
"This was horrifying, I am so grateful the halo worked, that the barrier didn't slice his head off, it could have been so much worse," he reflected. "This is a reminder to people watching, this is a dangerous sport. It shows what an amazing job that F1 and the FIA have done over time to be able to walk away from something like that."
Director of Motorsport Ross Brawn was just as thankful and claimed all debate on the subject should now be at an end.
"The barrier splitting was a problem many years ago and it normally resulted in a fatality; there is no doubt that the halo saved the day. The team behind it deserve credit for forcing it through. After today no one can doubt the validity of that, it was a life saver."
And what of the man himself? Grosjean, having revisited the scene, was all too happy to admit his mistake.
"When you go through what I went through on Sunday, it's not involvement that you have, it's a duty to help. It's only stupid people that don't change their mind. The halo is the best thing. I wouldn't race any car without a halo."
Clearly shaken by the incident Grosjean, who currently sits 19th in the drivers championship, is reconsidering his decision to extend his career by joining IndyCar next season. Few can blame him yet fewer still expect him to actually walk away.
It's that fearlessness that separates his kind from us everyday drivers. They're willing to push their cars and bodies to extreme limits. Anything that minimises the risk in doing so is surely a good thing for the sport.
MAT FOUNDRY GROUP ARE A LEADING MANUFACTURER OF GREY AND DUCTILE IRON CAR COMPONENTS. TO LEARN MORE ABOUT US VIEW OUR PRODUCTS OR CONTACT US TODAY
Instagram Feed
Latest Vacancies