The Highway Code Change That Will Allow TV To Be Watched In Self-Driving Cars
Have you ever been stuck in traffic, cursing rush hour and fretting over making it home in time for the start of your favourite TV show?
Of course you have. We've all been in that powerless position, with many succumbing to various degrees of road rage as a result.
While congestion is here to stay – for a while yet, anyway – a new announcement could provide motorists with a means of catching those opening credits and/or kick-off in transit.
To the surprise of many, a prelude to a larger change to the Highway Code will allow TV to be watched on the road in self-driving cars. No long-term vision, this will become legal in 2022. Yes, that soon.
So, what do we know about this a giant leap forward for autonomous technology in the UK?
Self-Driving Cars In The UK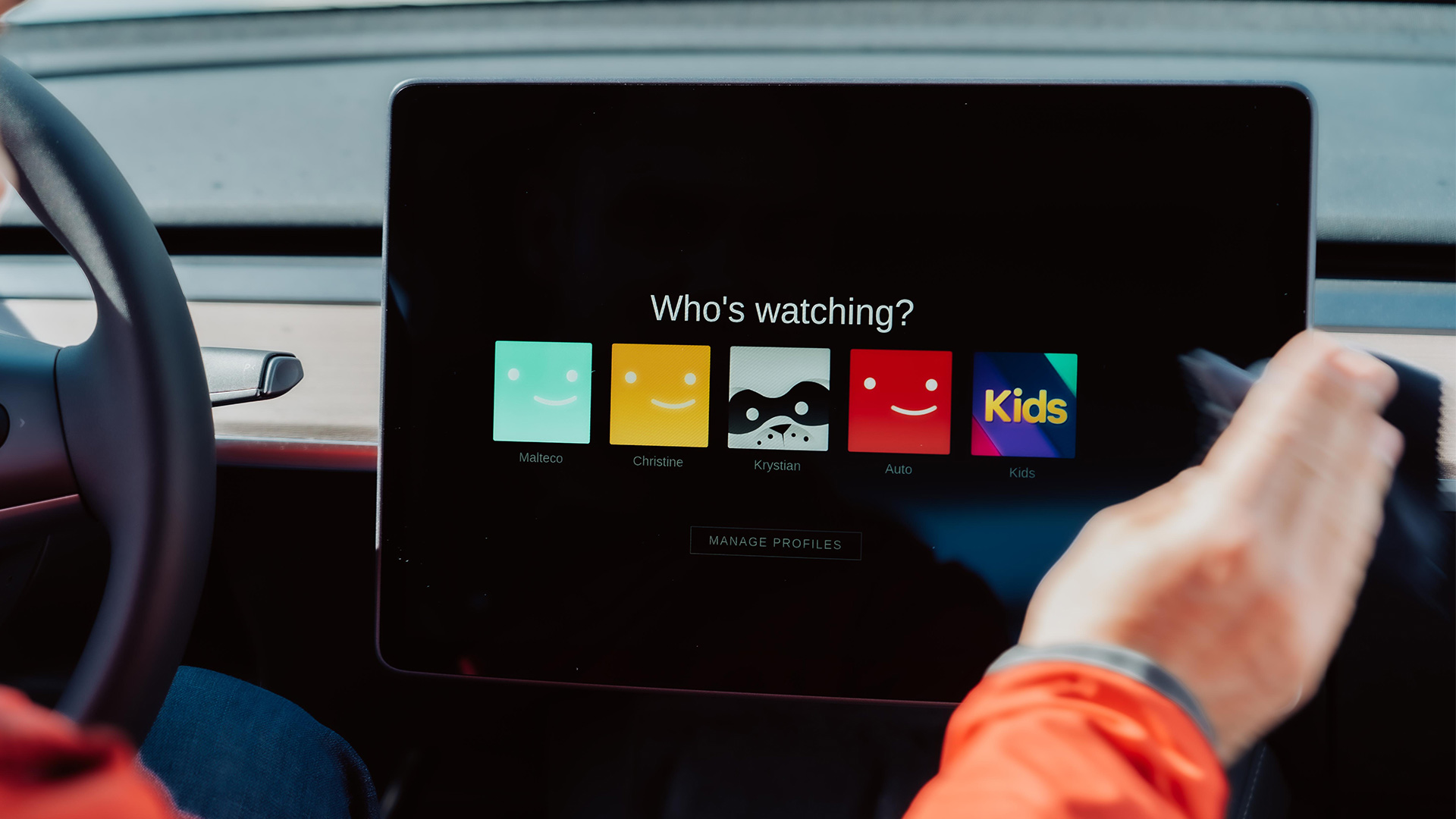 First of all, it stems from a public consultation sanctioned by the government.
The findings revealed there was sufficient interest and by extension appetite to facilitate an update to the Highway Code this very year, ahead of a wider framework for self-driving cars due in 2025.
While no vehicles are currently approved for hands-free driving in Britain that looks certain to change by the autumn.
Indeed, a handful of manufacturers have models primed for this moment, including Honda and Mercedes, who already have lane-keeping cars on highways in Germany and Japan respectively.
The general consensus is we're talking months rather than years before a similar rollout is seen in this country.
Come that time, those driving cars fitted with in-built screens will be able to enjoy them on the road, having relinquished control to the vehicle itself.
Activating TV Mode In Self-Driving Cars
Understandably and perhaps reassuringly, a great many caveats apply before you can simply devour Netflix.
Firstly, TV mode will only be permitted at speeds of less than 37mph. Not only must the car remain fixed to a single lane, the driver themselves must be on alert to resume control in what's been described as a 'timely' fashion.
This would be necessary when approaching a motorway exit, for example.
Perhaps the most contentious aspect of the new regulations however is that insurance firms and not drivers will be liable in the event of an accident.
This is controversial given the upcoming homicide trial of Rafaela Vasquex in Arizona. A safety driver for Uber, she was watching an episode of The Voice when her self-driving car crashed in 2018, killing pedestrian Elaine Herzberg.
If you're wondering what this ruling means for handheld devices, you might be surprised to hear they'll remain off limits. Why you ask? Because studies have proven they are too distracting. More so than a re-run of The Sopranos, clearly.
Of course, it's not just streaming services that will be available in self-driving cars moving forward. Inboxes can be cleared, and internet browsing enjoyed from behind the wheel. Yours will become every bit the third living space.
Ministers expect that to become a reality in the second half of this year. More detailed changes to the Highway Code will follow sometime in 2025.
Reception To Streaming In Self-Driving Cars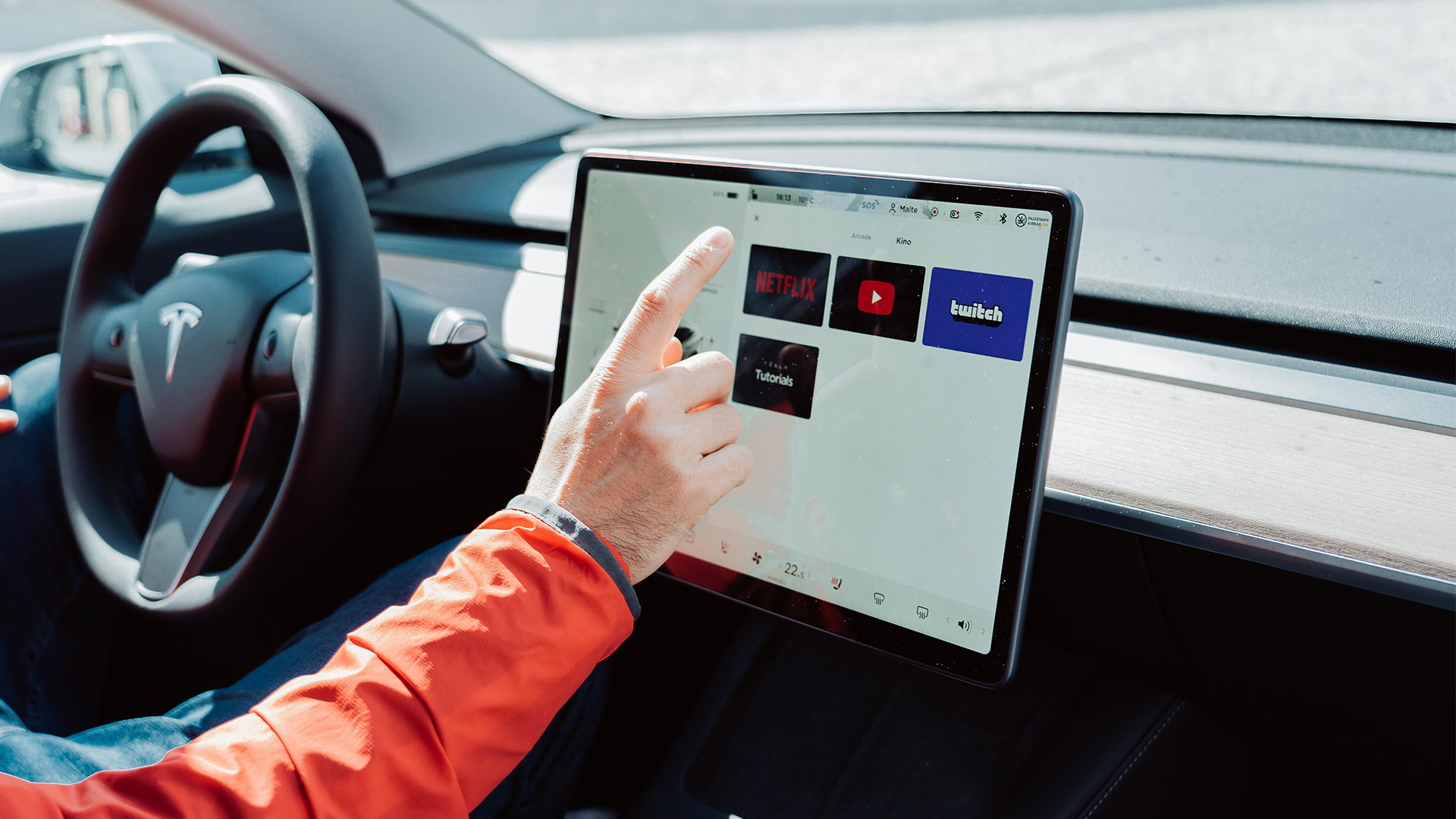 Reaction has been mixed, to say the least, with many believing boxsets are for the home, not the highway.
Dissenting voices include industry big hitters like the AA no less.
The breakdown giants have poured scorn on the idea motorists will simply acquiesce and give up the wheel. In fact, they argue most will remain 'uneasy' at the prospect of surrendering control and instead keep hands fixed in the 9 and 3 position.
For their part, the government have been quick to highlight the associated benefits of self-driving cars, of which there are many. Safety is surely the most compelling.
Data reveals 88% of collisions are currently the result of human error, something they ultimately want to remove from the equation.
It's hard to argue with that thinking, nor the positive impact on the sheer build-up of traffic.
As far-fetched as this seemed just five years ago, we are heading towards a world where vehicles not only communicate with each other but traffic signals too.
This will eventually ease congestion, albeit longer-term.
Moreover, it's important to remember those aforementioned checks and balances. Cars will still have to be driven in many circumstances.
Time of day, location, terrain and speed will all have a bearing on that. Officially, Ministers will urge drivers to follow the instructions of their chosen manufacturer.
Economic Impact of Self-Driving Cars In The UK
Whatever your position the fact change is fast approaching. The autonomous era will allow for the creation of 38,000 high-skilled jobs by 2035, worth £41.7 billion.
Transport Minister Tracy Harrison explained why Britain want to be at the forefront of a new era.
"This exciting technology is developing at pace right here in Great Britain and we're ensuring we have strong foundations in place for drivers when it takes to our roads", she said. "'In doing so, we can help improve travel for all while boosting economic growth across the nation and securing Britain's place as a global science superpower."
All that whilst being able to stream Game of Thrones...
MAT Foundry group are a leading manufacturer of grey and ductile iron car components. To learn more about us, view our products or contact us today.
To read how we're improving our environmental impact worldwide click here.
Instagram Feed
Latest Vacancies