MAT Foundry Group heads to GIFA 2019

The event
This June, Dusseldorf becomes the world centre for international foundry and metallurgy technology, with their four leading trade fairs GIFA, METEC, THERMPROCESS and NEWCAST; all running June 25th – 29th. Not limited to just foundry and metallurgy technology; the fairs will also give an extensive insight onto thermal processing technology and casting products, with in excess of 2000 exhibitors from around the world contributing to the Mecca of all foundry events.
Around 78,000 international visitors will be attending the events, including a MAT Foundry Group contingent exploring what the GIFA fair has to offer. The MFG party will include at least one member from each MFG facility, enabling all aspects of the business to gain valuable knowledge in their expertise.
The GIFA fair itself is largely concerned with technological highlights and innovations for the entire value-added chain in casting technology. This includes, but not limited to, areas such as melting shops, foundry plants, moulding sands, knock-out & fettling, pattern making and environmental protection and waste removal.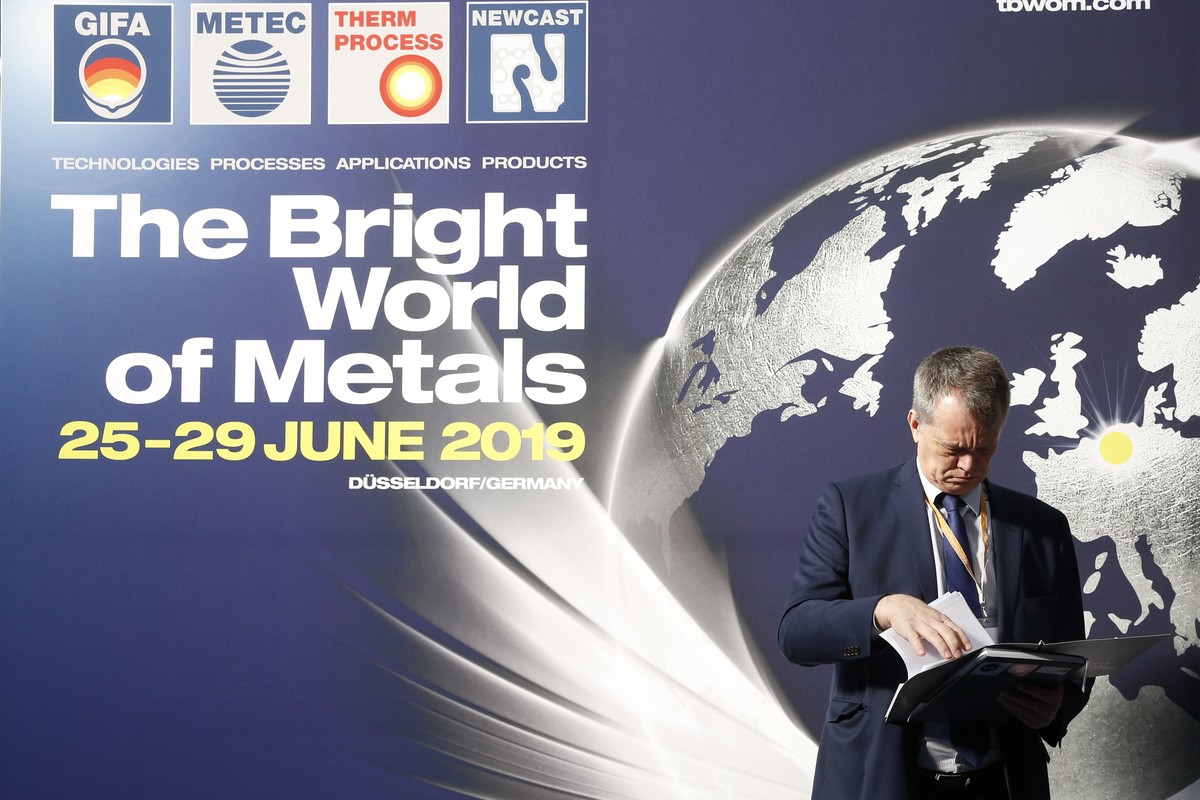 Who will be there?
Some technological exhibit highlights at GIFA 2019, include DISA, Foseco and ASK Chemicals.
DISA will be exhibiting their extensive range of foundry products, including their full complete foundry offering. They're able to offer their expertise in how to build a complete foundry from scratch, by taking customers through the entire process. They'll also be featuring two moulding machines at their exhibit; The DISAMATIC Vertical Green Sand Moulding Machine and the DISA Matchplate Moulding Machines.
Foseco will be showcasing 14 new technologies at the fair, including their new feeding system; FEEDEX K, which is a spot feeder for ductile iron castings and results in improvements in casting quality and reduced rework. In terms of iron and steel melt shop technology, Foseco will also be featuring their newly developed Ferrolab V thermal analysis system for iron foundries.
ASK Chemicals offers investment casters as well as iron and steel foundries new and more efficient filtration options for the highest casting quality. Thanks to their particularly sophisticated and well thought-through design, EXACTPORE 3D filters provide the highest structural integrity and thus safety and efficiency in use.
Some other exhibit highlights include market leaders such as; Bühler AG (Switzerland), Hüttenes Albertus (Germany), Kuka Deutschland GmbH (Germany), Loramendi S. Coop (Spain), the Sinto Group.
MFG
MFG's position as a world leading manufacturer of cast machined products, is only maintained by the constant innovations and improvements our employees make. GIFA 2019 offers the opportunity for MFG to identify any potential opportunities, that will benefit the business and our customers needs.
News and blogs
Two Steps Ahead: How Buying Behaviours Are Changing in the Automotive Industry

14th Nov 2023

Read More
Instagram Feed
Latest Vacancies