Looking Back On 2023's Global Foundry Review Meeting
Between the 19th and 21st June the MAT Foundry Group hosted its first post pandemic Global Foundry Review meeting where Plant Managers from all 7 MFG foundries meet at The Nici hotel in Bournemouth UK.
During these meetings the Plant Managers presented on a host of topics including:
Product Innovation
Such as the implementation of Automated Machining line for Bi-Metallic Discs
Process Improvement
All facilities presented the hard work they do to remain competitive through process improvement, projects include replacing water based cooling towers with adiabatic or increasing furnace lining life etc.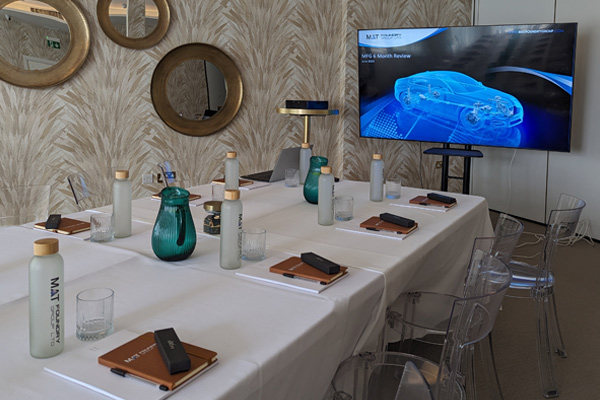 Biggest Challenges
Such as recruitment and knowledge within the industry especially in equipment maintenance.
Industry 4.0
The MAT Foundry Group central support team presented on the latest developments within Industry 4.0 including the development of Norican's Monitizer Discover at Eurac Poole and the powerful live data it displays or the virtual training that can be provided by ABP.
Sustainability
Which was a hot topic of conversation across the three days, with detailed discussions on how we measure our carbon footprint, our commitment to carbon reduction and pending commitment to Science Based Targets. The sand reclamation project at Eurac Poole was also reviewed in detail including a plant too of the facility as this project can reduce the use of virgin materials such as sand, resin and catalyst whilst also reducing waste disposal and transport emissions to and from the site.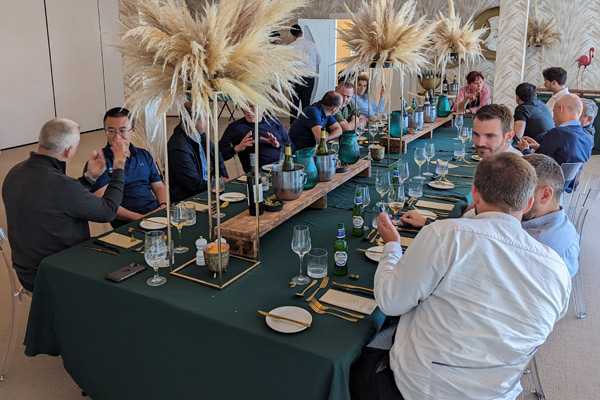 At MFG we firmly believe in using our experience across 7 foundries globally to share information and ideas to improve all facilities and this event work fantastically to build relationships and share our experiences and ideas.
MAT Foundry Group are a leading manufacturer of grey and ductile iron car components. To learn more about us, view our products or contact us today.
To read how we're improving our environmental impact worldwide click here.
Subscribe to our newsletter for quarterly updates on the automotive industry.
News and blogs
What Is Hypermiling and How Safe Is It?

13th Sep 2023

Read More
Instagram Feed
Latest Vacancies