100 Years of 24 Hours of Le Mans: The Story of The World's Oldest Endurance Racing Event
It's the event that changed motorsport forever and remains the pinnacle of competitive racing as we know it. Now, the 24 Hour Le Mans is set to turn 100.
March 2023 will mark a century of competition at this legendary and mythical track set in northwest France.
A landmark occasion, it will be celebrated globally and across the calendar year. Our very own Goodwood Festival are the latest to announce its own tribute next July, with countless more set to follow.
The magic of Le Mans is something no other race has or will manage to replicate, its uniqueness owing to its originality.
Indeed, it remains untouchable in the eyes of drivers and spectators alike, drawing crowds of 250,000 every year.
Here's the story behind the ultimate test of endurance.
The Beginning of 24 Hours of Le Mans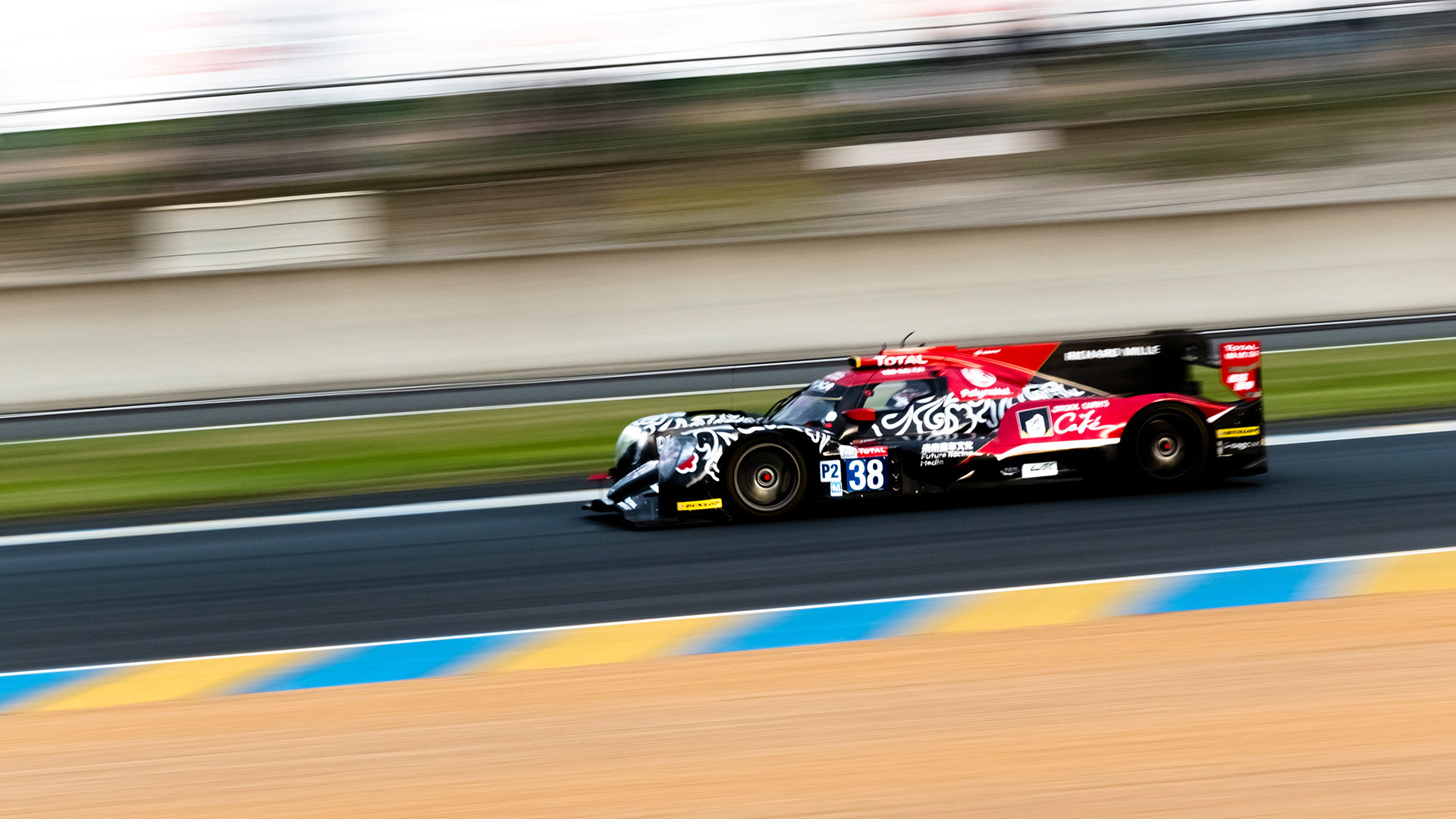 Le Mans can be found where the Sarthe River meets the Husine. At the turn of the 20th century, the Circuit de le Sarthe – as it was better known - combined track and public roads and was therefore seen as an ideal setting for an inaugural Grand Prix.
Sure enough, in 1906 34 cars completed 12 laps, primarily through the picturesque town. The length of the race, a sapping 12 hours, was not lost on organisers. A precedent had been set.
Yet it wasn't until 17 years later that George Durand, then head of the French Automobile Club, conjured up the idea of a day (and night) long competition. In a break from tradition, winners would be determined not by lap times but ground covered.
Laying down the gauntlet for manufacturers to prove the reliability of their cars, the 24 Hour Le Mans was born.
So, on the 26th March 1923, 33 drivers converged on France for the maiden event. They did so in treacherous conditions, putting foot to the pedal within minutes of a biblical hailstorm subsiding.
Amazingly, all but two made the checkered flag, with French duo Andre Lagache and Rene Leonard becoming debut victors, having successfully navigated the course in a now legendary Chenard Walcker Type U3 15CV Sport.
From here Le Mans never looked back. Annual events took place up until 1936 when a general strike controversially led to that year's showcase being cancelled.
In those preceding 12 years however, the weekend emerged as a prestigious and unmissable occasion. Manufacturers clamored for entry, relishing the opportunity to perfect aerodynamics and display inegenuity.
For the drivers themselves, Le Mans became the ultimate test of mental strength, as well as handling capabilities. It presented the Everest of motoring and attracted the world's finest competitors, not to mention an adoring crowd.
Post-War 24 Hour Le Mans
The outbreak of the second World War led to an eight-year hiatus between 1940 and 1948 but Le Mans came roaring back a year later with an altogether different look and feel.
By this time the likes of pit lanes had sprung up along with concession stands for a growing audience. The latter could even dine at a purpose-built restaurant as the race became more of an event.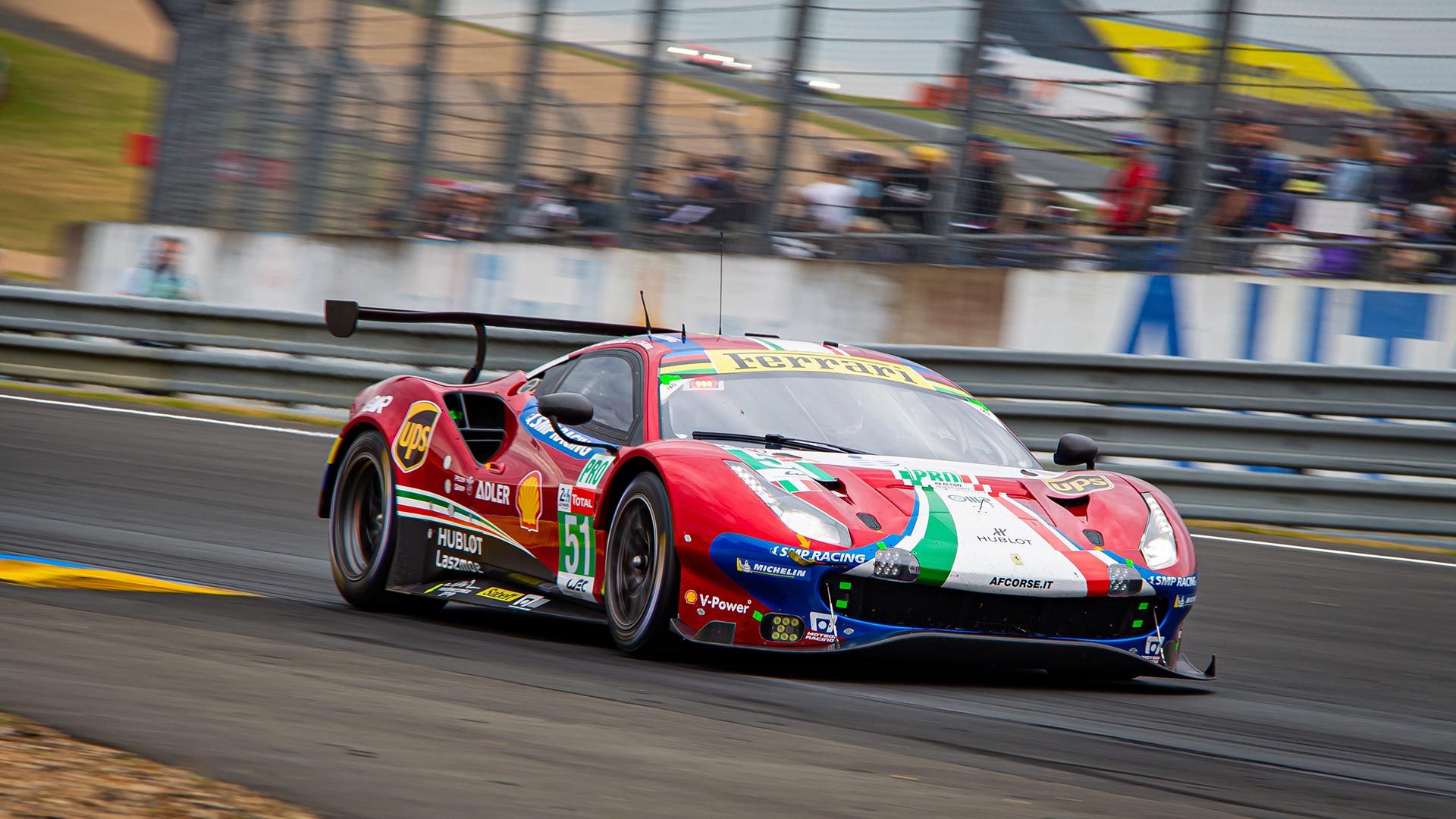 Sadly, a much-anticipated comeback was horribly marred by the death of Pierre Marechal, whose brakes failed three hours into the race.
His demise overshadowed the victory of American Luigi Chinetti and Brit Peter Mitchell-Thomson, who between them covered a distance of 1974.90 miles.
Tragedy struck again in 1955 in one of motorsport's darkest days. The Le Mans Disaster saw 84 people perish when French driver Pierre Leveghchar's car collided with spectators. More than 100 people were also seriously injured.
A nadir for the event and sport in general, the events of that day led to further safety precautions being introduced. By the following year barriers were erected. Not before time.
Ford vs. Ferrari
The peak of Le Mans racing surely came in the 1960s courtesy of a ferocious rivalry between Ford and Ferrari – one that inspired a Hollywood film no less.
Henry Ford had looked on enviously at the unprecedented success of Enzo Ferrari, who had overseen five consecutive Le Mans victories at the turn of the decade.
Hellbent on putting an end to their dominance, his team set about building and fine tuning the revered GT40. Following three failed attempts, including three retirements in 1964, Ford stormed to victory in 1966, leaving the competition trailing in their wake en route to three podiums.
Not content with stealing Ferrari's crown, Ford went on to seal victory the following three years after that. It was and remains the ultimate turnaround.
Ford engineer Ken Miles and driver Carrol Shelby, key players from that era, were depicted by Christian Bale and Matt Damon on the silver screen in 2019. The move itself earned an Oscar nomination.
24 Hour Le Mans Track Changes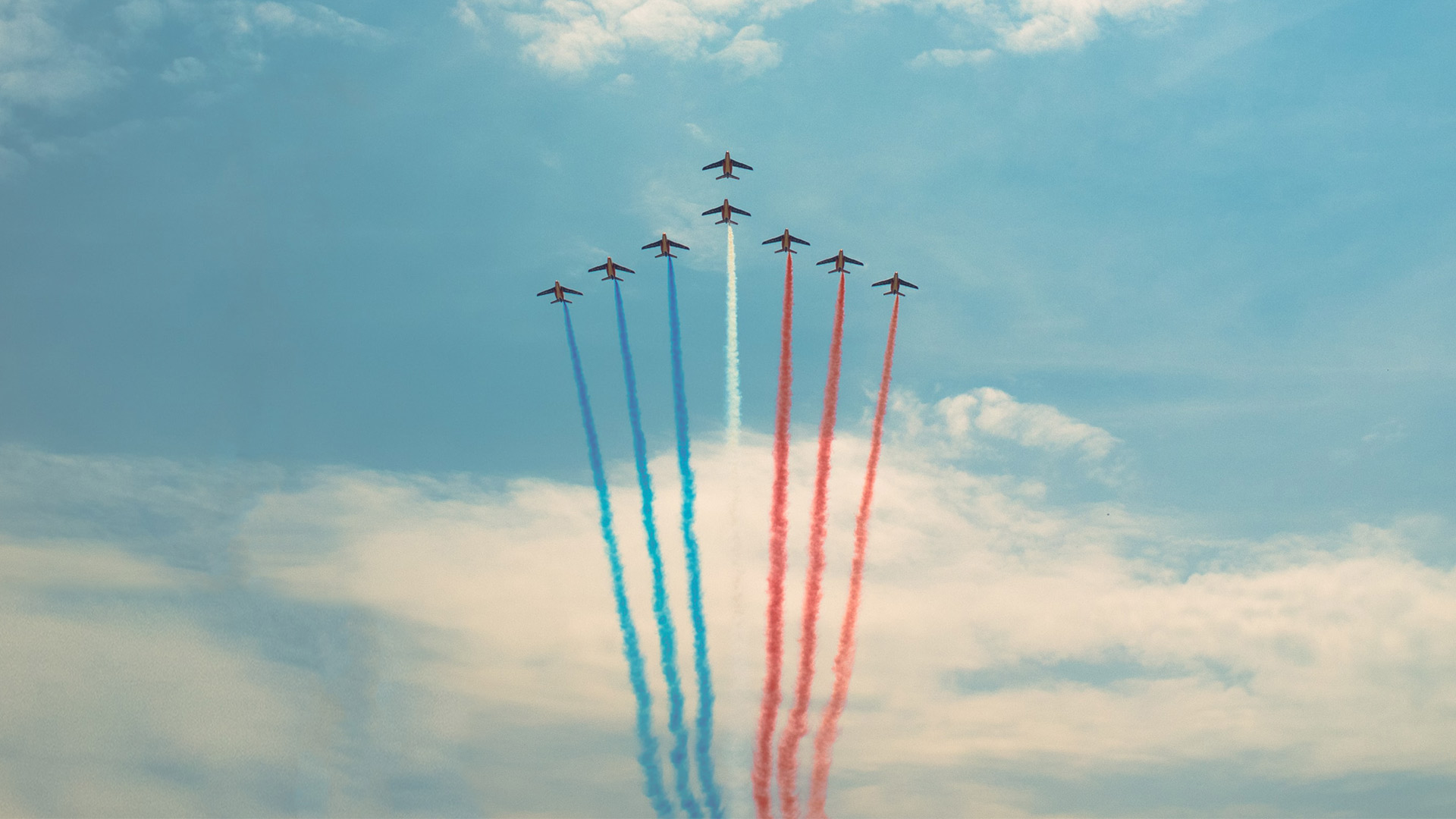 It was around this point that a significant and overdue change was made to opening laps. From the maiden event right up until 1969 sprint starts were a thing. And we use the term 'sprint starts' literally.
Incredibly, drivers would begin a race by standing on the opposite side of the track to their vehicle. When the starting pistol was sounded, they would physically run to their cars and start their engines. While many considered this iconic (if a little backward) it soon caused serious and fatal problems.
British driver John Woolfe sadly succumbed on the first lap of the 1969 race, having forgotten to fasten his seatbelt following an ill-fated dash. The tradition was promptly retired.
By the 1970s significant changes to the course were implemented, particularly towards the end of the track. These were designed to further test the abilities of elite drivers. As the challenge hardened, so the spectacle improved.
24 Hour Le Mans Racing Records
By this time Le Mans was firmly established as part of an unofficial Triple Crown of Motorsport, paired with the Indianapolis 500 and Monaco Grand Prix as the Holy Trinity of race victories.
To this day only one man has achieved a clean sweep. The incomparable Graham Hill did so in 1969, at the ninth time of asking. The Londonder's long-awaited victory lap at Le Mans followed a second-place finish in 1964.
Of those to achieve 2/3 are Fernando Alonso, Jochen Rindt, Bruce McLaren and A.J Foyt. Yet Hill stands alone as the sole custodian of the prestigious triple crown and arguably the greatest driver ever.
Yet he isn't the most successful Le Mans driver. That title belongs to Dane Tom Kristensen who hurtled into the history books by putting together five back-to-back victories between 2000 and 2005.
Not satisfied with his lot, he added a further two successes in 2007 and 2013 respectively. Out on his own as what the kids would call the 'GOAT' of Le Mans, he clinched podium finishes in nine of his 14 attempts and never once crossed the line lower than 5th. Some record.
Despite Kristensen's efforts, France has produced the biggest number of Le Mans victors (44) ahead of Great Britain (42). Germany though has set about closing the gap in the last two decades.
From 2006, a Deutsche manufacturer won 11 of the next 12 races, owing to the success of Audi and Porsche. The latter currently hold the record for most victories for a single manufacturer (19), though it's worth noting Toyota are currently on a run of five consecutive championships.
As for the top speed achieved on the circuit, that feat belongs to French native Roger Dorchy who reached an eye-watering 407kmph on the Mulsanne Straight in a WM-Peugeot back in 1988. The fastest single lap time meanwhilewas clocked by Japan's Kamui Kobayashi, who posted 3 minutes, 31 seconds in a Toyota TS050 in 2017.
2023 brings up 100 years of 24 Hour Le Mans, if not quite 100 races. It's sure to be a carnival atmosphere at an event which has long been a festival of sorts. Camping, meet and greets, pit walks and live music are nothing new at what has in effect become motorsport's answer to Glastonbury.
Both the pain and glory etched into its history distinguish it from the few events that came before and the countless since, all of which it has inspired to some degree.
And given the nature of the competition, it's only fitting it has endured.
MAT Foundry group are a leading manufacturer of grey and ductile iron car components. To learn more about us, view our products or contact us today.
To read how we're improving our environmental impact worldwide click here.
Instagram Feed
Latest Vacancies