The Steering Wheel Made For Real and Virtual Racing
Racing and gaming have long been two of man's greatest passions.
The latter is seen as the next best thing for millions of boy racers who dream of getting behind the wheel of a supercar. But what if those two loves could be combined?
Well, that's a utopia Bentley have just made a reality.
Quite incredibly the British automakers have teamed up with gaming hardware specialists Fanatec to produce an altogether different kind of steering wheel.
Developed for the Bentley Continental Pike Peak GT3 Racer, trust us when we say this is no ordinary tiller.
Compatible with simulators and rigs, it's a gateway to 'driving' one of the world's fastest cars… sort of.
Fanatec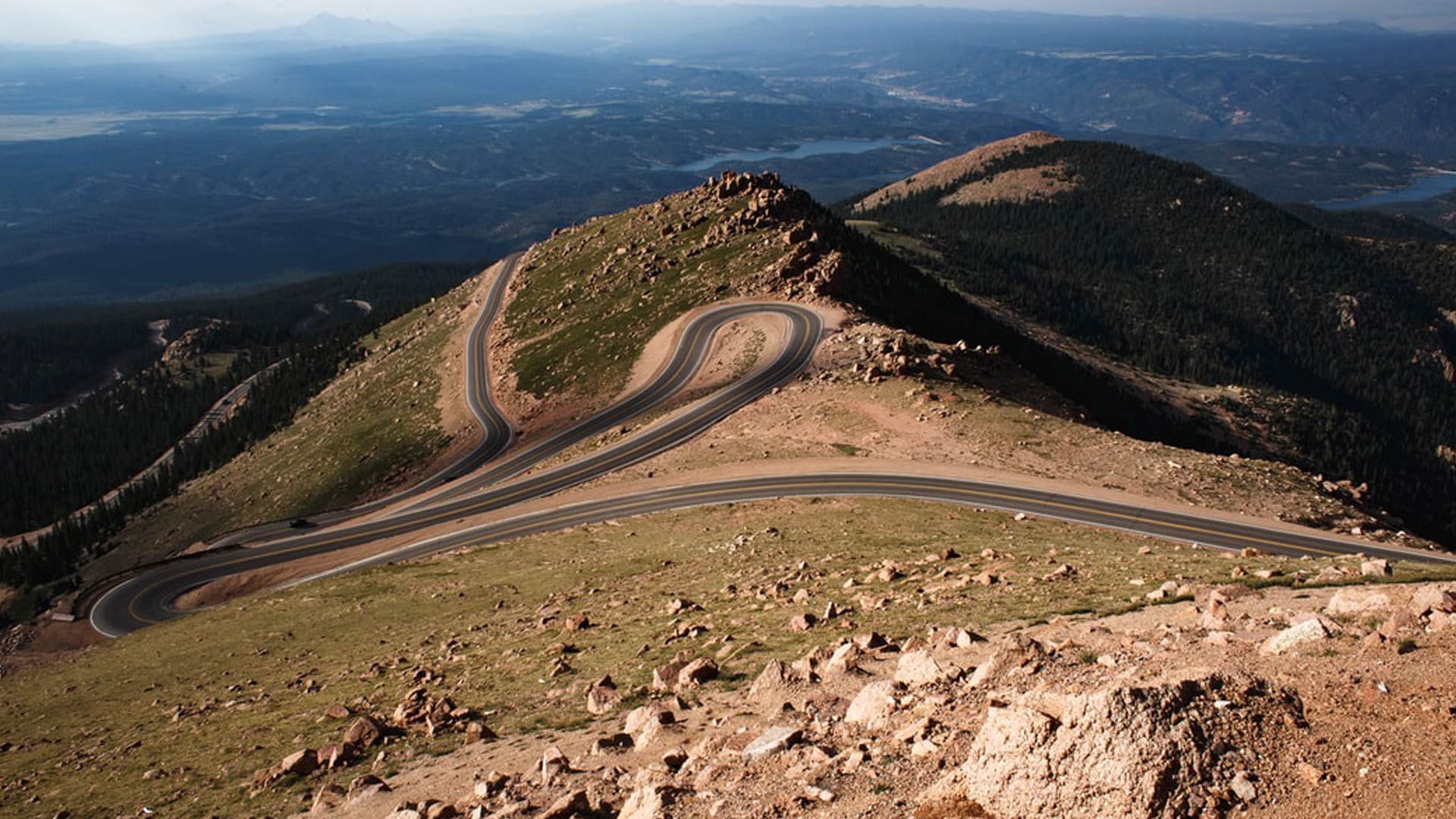 Fanatec are hugely influential within the gaming industry, creating controllers, pedals and racing wheels that greatly enhance the user experience on consoles and PCs alike.
Though developed in Germany, their accessories are produced in Asia.
Already widely revered, Fanatec's latest venture looks set to boost their reputation further still.
So, what do we know about this wonder wheel?
Surprisingly, its origins owe something to COVID-19.
Seemingly nothing has been unaffected by the pandemic, including the racing calendar, which was thrown into disarray in 2020.
In a bid to resume SOME kind of competition, Le Mans 24 broke with tradition and went virtual. Over the course of two days in June last year, 50 teams took part in an online race using simulators with high-tech steering wheels at their core.
No mere publicity stunt, this competition featured professional drivers from Formulas 1, 2 and 3, along with IndyCar and a host of other disciplines.
Seen as a placeholder event while the motoring world awaited the most important of green lights, it proved hugely successful.
Bentley, in truth, had most likely began work on their own wheel by then, but the positive reaction to a virtual Le Mans surely broadened the scope.
Initially at least, the Pikes Peak International Climb was the driving goal… quite literally.
Their smart wheel was built to help veteran driver Rhy Millen negotiate the legendary climb and assist him in making minor engine and chassis adjustments along the way.
The race itself, held in June, proved a relative success. Bentley came in fourth despite icy conditions and challenging altitude. Theirs was also the fastest time recoded by a car powered by renewable energy.
While Millen and co may have to wait another year to reach the podium in real terms they can now make a virtual bid far earlier.
Super Wheel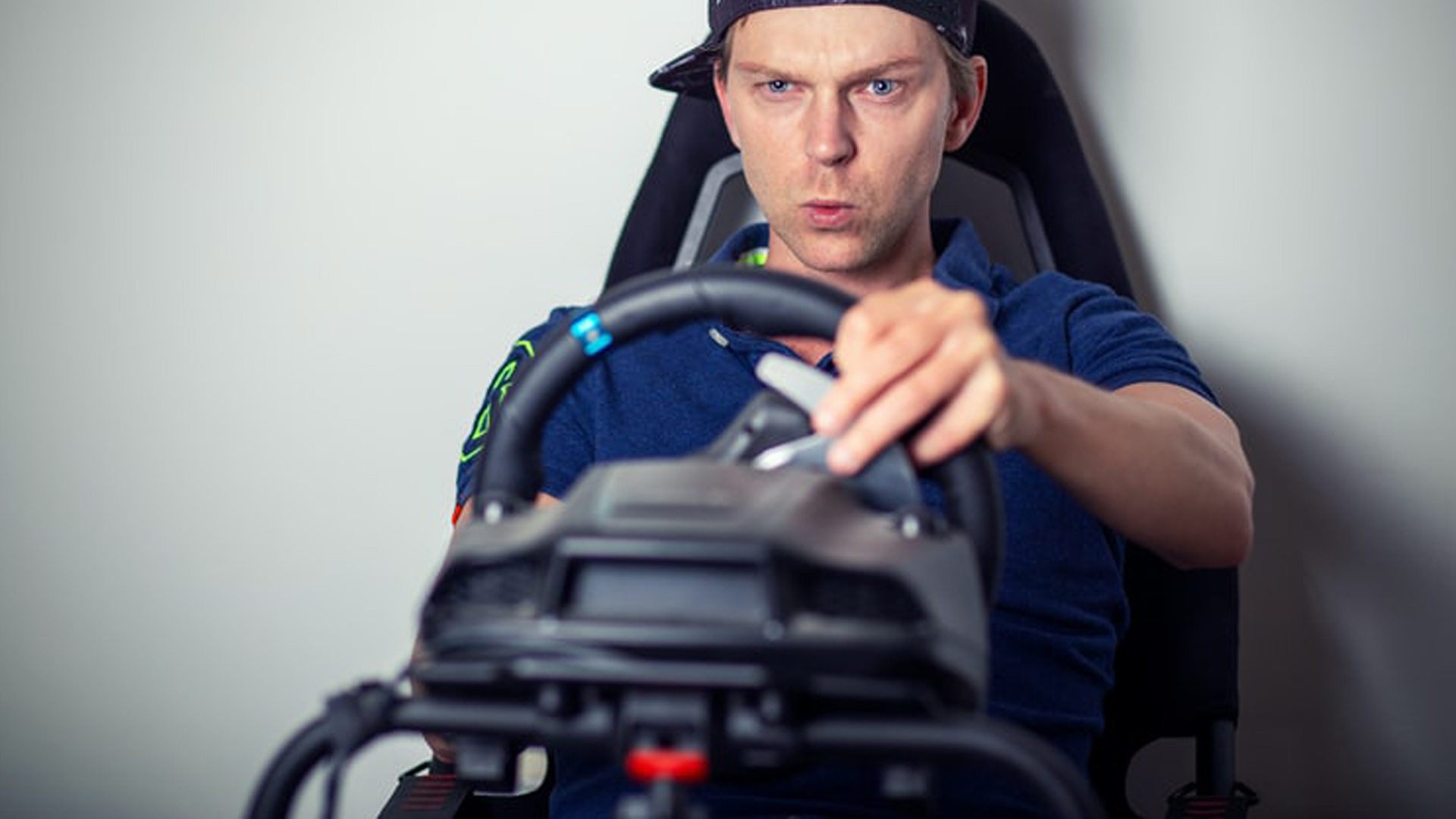 In his case it's simply a matter of disconnecting the wheel from the 360bhp Bentley Continental and attaching it to a Fanatec wheelbase. The surroundings may change but the wheel does not.
Forged from carbon fibre and magnesium alloy, its focal point is a digital display showing key information such as gear, telemetry data and lap times – be they on track or in-game.
The helm includes directional control sticks similar to the classic PlayStation controller, along with momentary buttons, rotary dials and paddle shifters to determine gears.
Backlit using LED lighting, the wheel also contains top switches that allow gamers to toggle between different views or features.
Amazingly, the entire switchgear can be programmed to control functions on both a real and sim racing setup. It's no surprise then to learn that force-feedback is built in, replicating the true driving experience, vibration and all.
The accompanying screen also happens to be the largest ever produced by Fanatec on a gaming wheel. Its befitting of some truly outstanding hardware development.
Simulation
For real life competition, this configuration is ideal for negotiating unpredictable courses with treacherous terrain and weather conditions demanding skill and no shortage of bravery.
For gaming competition, the same rings true… albeit minus the jeopardy.
Crucially, this innovative and revolutionary wheel is fully compatible, lending itself to the current Fanatec Podium range, which includes FF1, F2 and CSL DD wheelbases.
The gaming fraternity are assured it will mount to all Fanatec wheelbases through what's known as the QR2 quick release.
Bentley's Motorsport Director, Paul Williams, delighted in the link-up.
"Our detailed collaboration with Fanatec has repurposed the steering wheel from the Bentley Continental GT3 Pikes Peak car for virtual use. There cannot be a more realistic way for gaming enthusiasts to experience the thrill of driving one of our fastest ever vehicles, from home."
Amid the understandable excitement, there have been very few details on pricing.
Given the ingenuity of the design however it looks certain to command a fee in excess of Fanatec's Podium F1 Racing Wheel, due next month and retailing at £1,542.
Those willing to part with what will be a hefty chunk of change will appreciate an accompanying carry case and display mount.
When mounted to a wall or desk, and connected to a USB power source, the steering wheel's screen will illuminate, displaying the time in Bentley branding. A classy touch.
Yet few will allow this steering wheel to sit idle. Fewer still will be able to break away from their favourite console.
The Bentley/Fanatec wheel may have been built for Pikes Peak but will surely be remembered for enabling gamers to scale new heights.
MAT FOUNDRY GROUP ARE A LEADING MANUFACTURER OF GREY AND DUCTILE IRON CAR COMPONENTS. TO LEARN MORE ABOUT US VIEW OUR PRODUCTS OR CONTACT US TODAY
Instagram Feed
Latest Vacancies