Bentley Look To The Future With New EXP 100 GT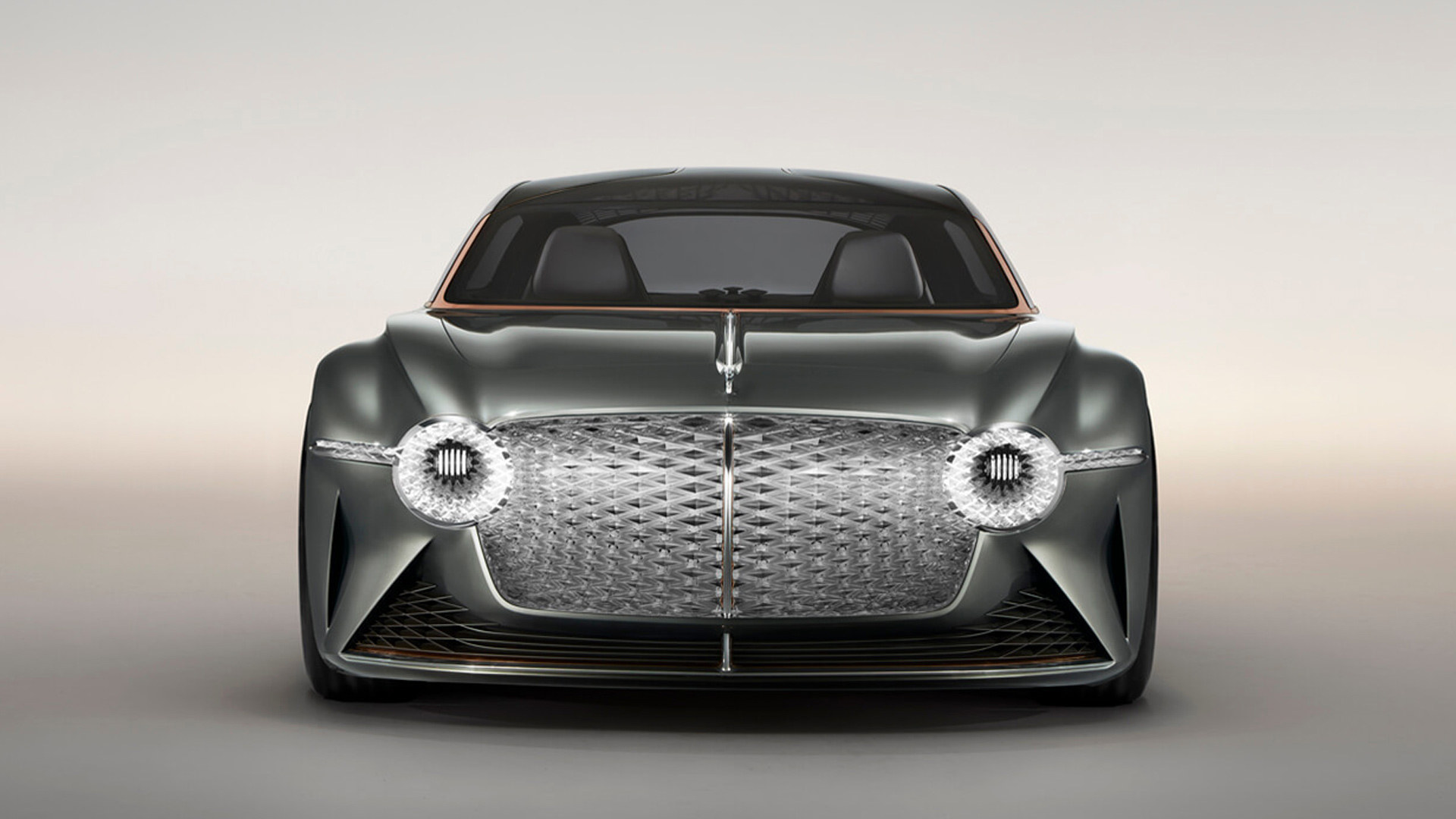 Bentley turned 100 on July 10th and what better way to mark the occasion by unveiling their first fully electric car? A momentous day in more ways than one, huge anticipation surrounded the big reveal; excitement hardly tempered by a teaser video released a week prior.
The eagle eyed were quick to declare this concept a two-door Grand Tourer, but we'd have to wait until founder Walter Owen Bentley's centenary for confirmation and a proper look.
Initial reactions suggest it was worth the wait.
Zero Emissions Concept Car
Indeed Bentley have managed to combine the futuristic with the nostalgic in the form of the impressive EXP 100 GT.
Zero emissions will stem from this, a car comprised primarily of aluminium and carbon fibre. Housing two solid state batteries capable of delivering 435 miles worth of charge, its four electric motors conspire to produce a top speed of 186mph. 0-60mph can be achieved in as little as 2.5 seconds, in case you were wondering…
To say they are the key takeaways, however, is to overlook the intricacy of the design itself.
At 5.8 metres the EXP 100 GT is notably longer than the current Mulsanne model. That said, it boasts a shorter bonnet than the majority of combustion-engine Bentley's.
Elsewhere window lines are placed further forward, the doors open upwards and the roofline is surprisingly high, exceeding that of the Continental GT for reference.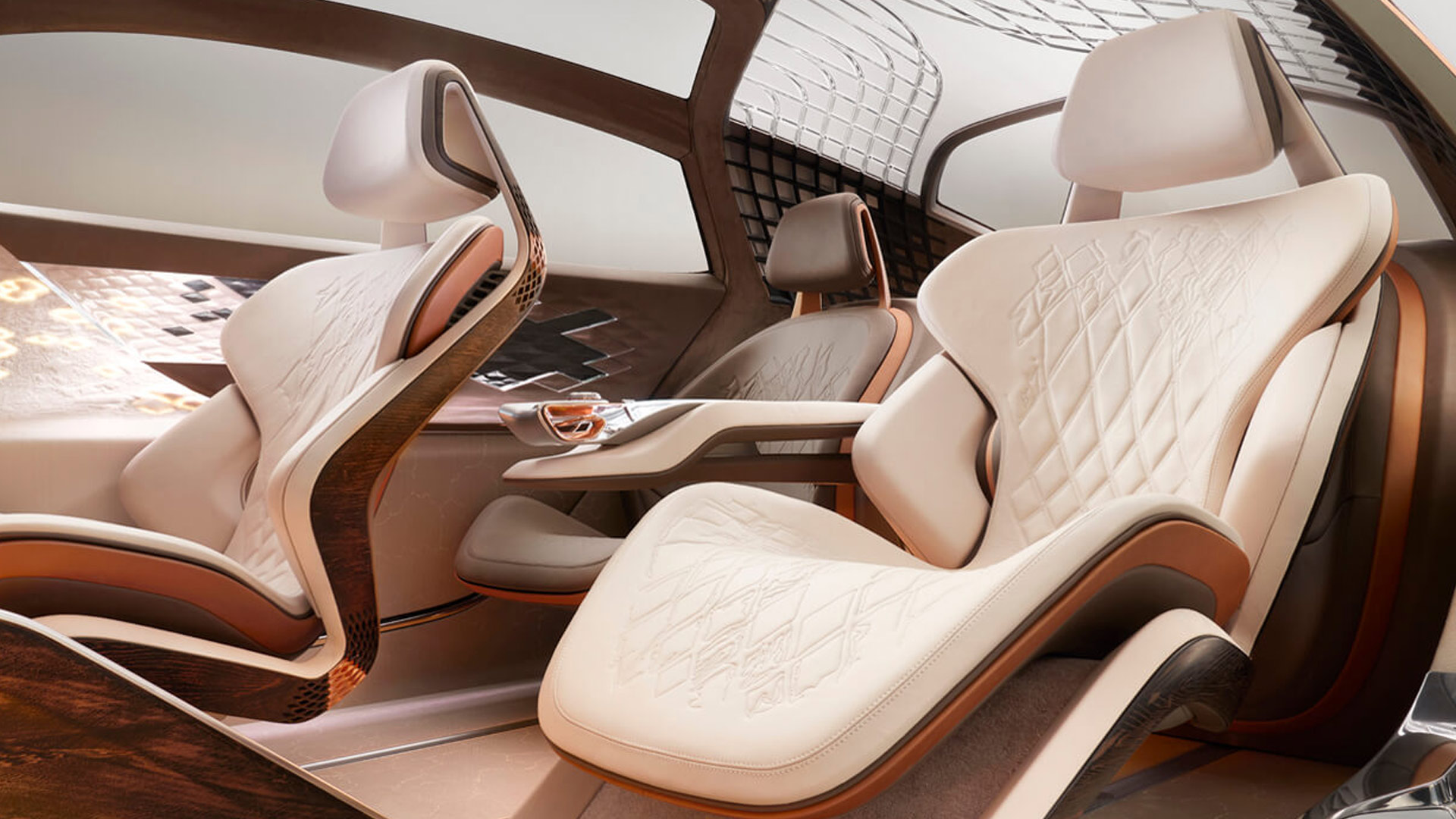 A relatively long tail compliments a hood giving way to single headlights as opposed to the double units seen in recent models.
A speculative production date as far off as 2035 has not deturbed fans. Somewhat predictably there is huge clamour for several features to be incorporated in regular Bentley's long before then.
And head of Design JP Gregory has hinted that could very well be the case.
"The car takes a bit of concept license," he said, "As a group, we took the decision to create a car that showed what makes us who we are, but also reflects on what type of brand we want to be in the future."
Changing Cabin and Personal Assistant
As well as being pure electric, the concept contains self-driving functions as Bentley onboard with automation. The brains behind the operation are keen to give incumbents the option to 'drive or be driven', something born out in the cabin layout.
Indeed there are three options to be enjoyed here, not too dissimilar to KIA's READ concept. The first sees the steering wheel practically discarded in the bulkhead, meaning the two front seats can slide back and a lounge mode be initiated.
Alternatively, an occupant can take charge, moving their seat forward and freeing a fold-up to be… well, folded down immediately behind. A fourth and final chair is positioned behind the passenger seat.
Of greater intrigue though is the fascinating personal assistant feature. Not only will this dashboard companion provide relevant and timely information, it promises to recreate 'key moments of the ownership experience'. What does that mean exactly? The example cited is the replaying of key moments.
A peaceful country drive with a birdsong backdrop for instance, could be recorded and potentially fed into the sound system during a busy, congested commute. Drivers will be transported back to happier times. Sort of.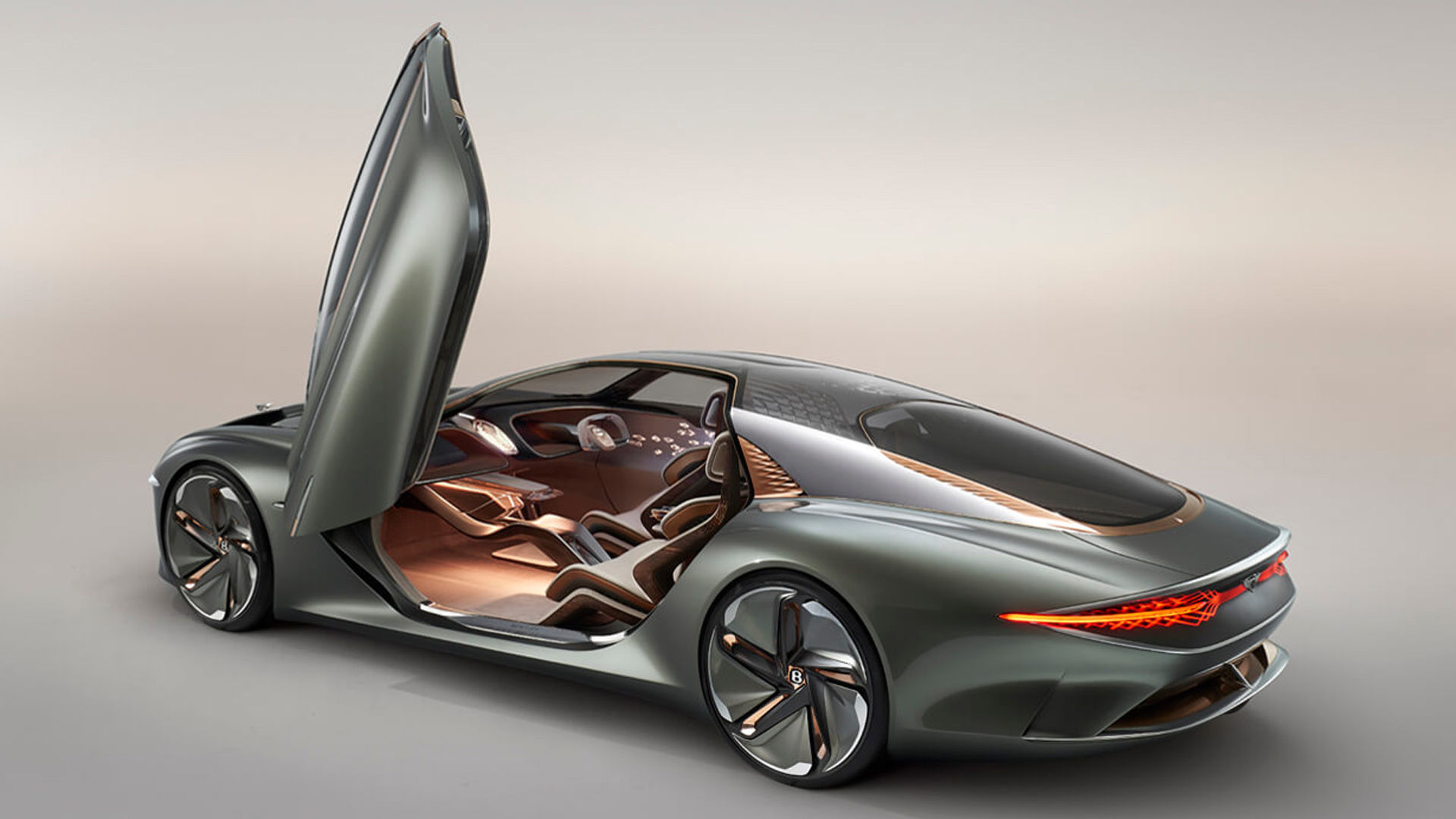 Electric Vision
In looking forward Bentley have been keen to doff their cap to a rich and storied history. The name of this electric vision in fact owes much to the 1900s. 'EXP' stands for experimental and was an acronym assigned to many of the earliest Bentleys.
And be in no doubt this is every bit a year-long celebration. 30 iconic Bentley's lit up the recent Goodwood Festival, where a record number also participated in the famed Hillclimb.
Significantly this group included the oldest surviving model in the shape of the EXP2. A legendary set of wheels, it was just the second prototype unveiled by W.O. Bentley in 1920.
But of course time and technology move on. Bentley is now owned by VW and CEO Adrian Hallmark was tasked with steadying the ship when appointed in February of 2018. He's now working towards a five-point plan to secure its future, including provisions for a no deal Brexit.
That future is seemingly electrified.
A hybrid option is planned for every car by 2023, while the plug-in Bentayaga 4x4 is now available for a princely £130,500. The latter took the crown of Bentley's first electric car and – according to its manufacturer – the world's first luxury hybrid.
However more than the Bentayaga, Continental GT or GTC convertible it is the EXP 100 GT that is charting a course. Billed as a 'physical embodiment of the future Bentley brand' it offers a first glimpse into the next 100 years and is surely worthy of the man himself.
MAT FOUNDRY GROUP ARE A LEADING MANUFACTURER OF GREY AND DUCTILE IRON CAR COMPONENTS. TO LEARN MORE ABOUT US VIEW OUR PRODUCTS OR CONTACT US TODAY
Instagram Feed
Latest Vacancies