Volkswagen ID. R Breaks Nürburgring EV Record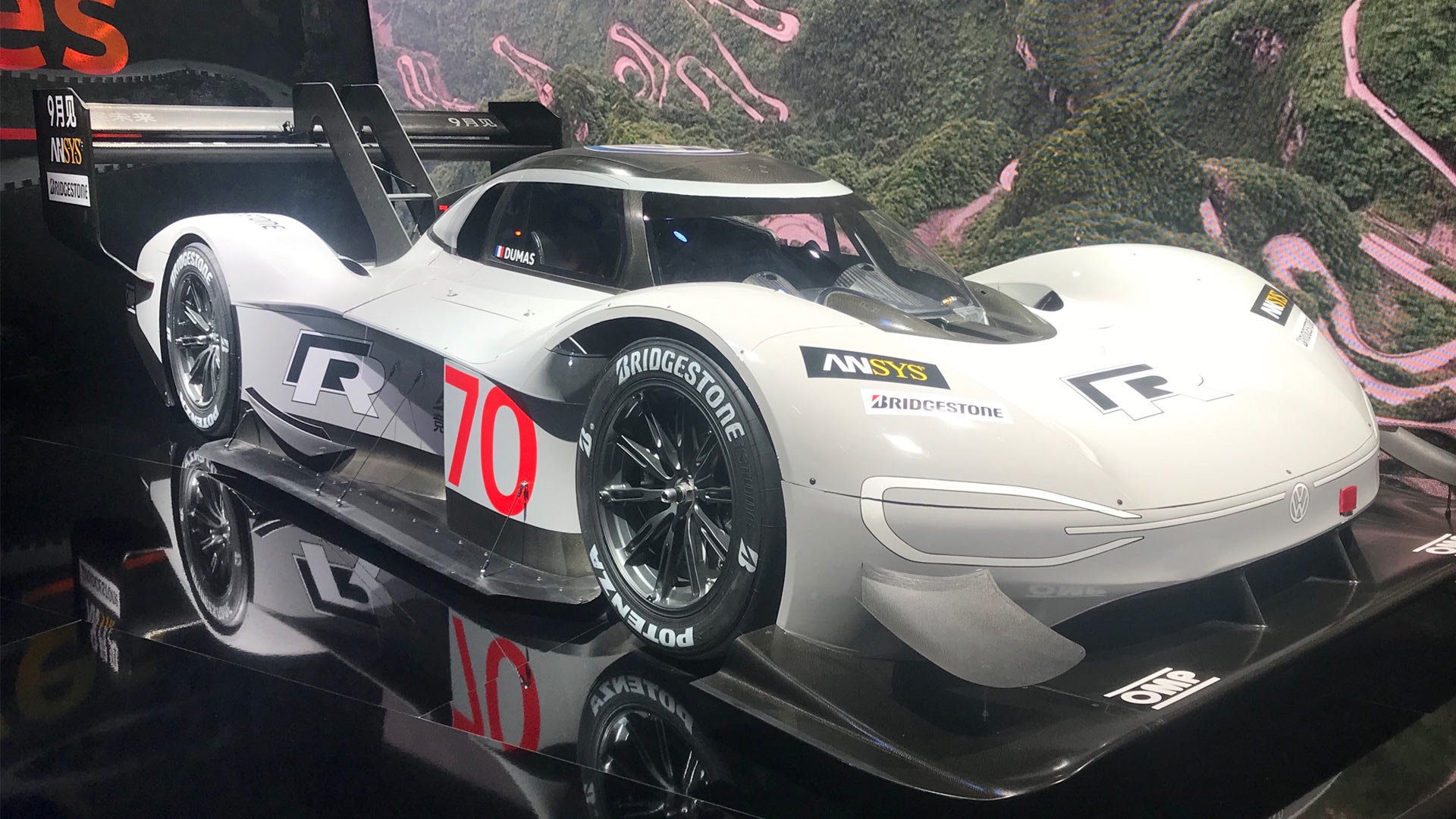 The lap record for an electric vehicle at the famed Nürburgring track has this month been broken, smashed in fact.
Setting the pace was the blistering Volkswagen ID. R, a 671bph prototype turned supercar built entirely for competition purposes. And the competition, it seems, is trailing in its wake.
In navigating the North Loop's 12.9-mile circuit in a breathless 6 minutes and 5 seconds, the ID R not only created history, but shaved an improbable 40 seconds off the previous best attempt.
The Nio EP9 had held this most coveted crown for just over 12 months but – crucially – earned its record with the aid of 1341bhp, twice that of its eventual conqueror.
Pit celebration and back slapping came with added gusto, given this was but the third record set in a quite remarkable year for the VW motorsport team.
Record Breaking
Re-wind to June 2018 and engineers - along with driver Romian Dumas - had Colorado's Pikes Peak in their sights. A competition debut, they certainly came prepared.
Indeed, their soon to be flagship model had been meticulously fine-tuned in the run-up to the event, honed to negotiate altitude whilst facilitating maximum downforce and acceleration with a relatively low top speed.
Combined with its now customary twin motor and battery setup, these modifications had the desired effect. To the astonishment of many commentators, Dumas proceeded to set an outright hill record time of 7 minutes and 57 seconds. This proved to be a sign of things to come.
Buoyed by that triumph VW confidently descended on the Goodwood Festival with a spring in their step and a record in their sights. The electric hill climb time duly fell, the ID R raising the bar in posting a quickfire 43.8 seconds. Determined to go one better, this competition tour de force is set to return this year with a view to claiming the outright hill record. Few would bet against them.
Preparation
And so to Nordschleife and what is widely regarded as the world's toughest racetrack. Months in the planning, the VW team set about deconstructing and re-building their prized asset for this the ultimate record attempt.
The considered and deliberate change in approach came with a view to tackling long straights and fast corners, this acid test a world away from both Pikes Piste and Goodwood respectively.
Iterations included the addition of a new rear wing and front splitter, along with a drag reduction system designed to reduce downforce by as much as 20%.
Elsewhere the overall energy management system was amended in a bid to help the car reach its top speed sooner.
Painstaking analysis meanwhile was given to chassis turning and optimal choice of tyre, with countless practice laps negotiated in simulators and real-life settings alike. Simply put, nothing was left to chance in an operation that made Grand Prix prep seem like child's play.
The culmination of all that work? A scarcely believable 365 seconds.
Romian Dumas
In Frenchman Dumas, VW had the ideal driver to chase history. A veteran of the Nürburgring circuit, he is a four-time winner of the gruelling 24-hour touring and GT endurance race staged on its very roads.
A Porsche factory driver, Dumbas continues to race the world over, casually flying into Nordschleife having competed in the Le Mans test day for the Duqueine Engineering LMP2 squad the weekend prior. All in a week's work.
But this latest achievement surely ranks among his best. Having aimed for a time of 6 minutes and 15 seconds Romian went one better (ten in fact) in his fifth and final attempt of the day. To give him the best chance engineers worked tirelessly to improve balance after every effort, speeding things up incrementally.
Come the victorious lap all 156 corners were managed expertly and an average speed of 128mph realised, obliterating the previous EV record in the process.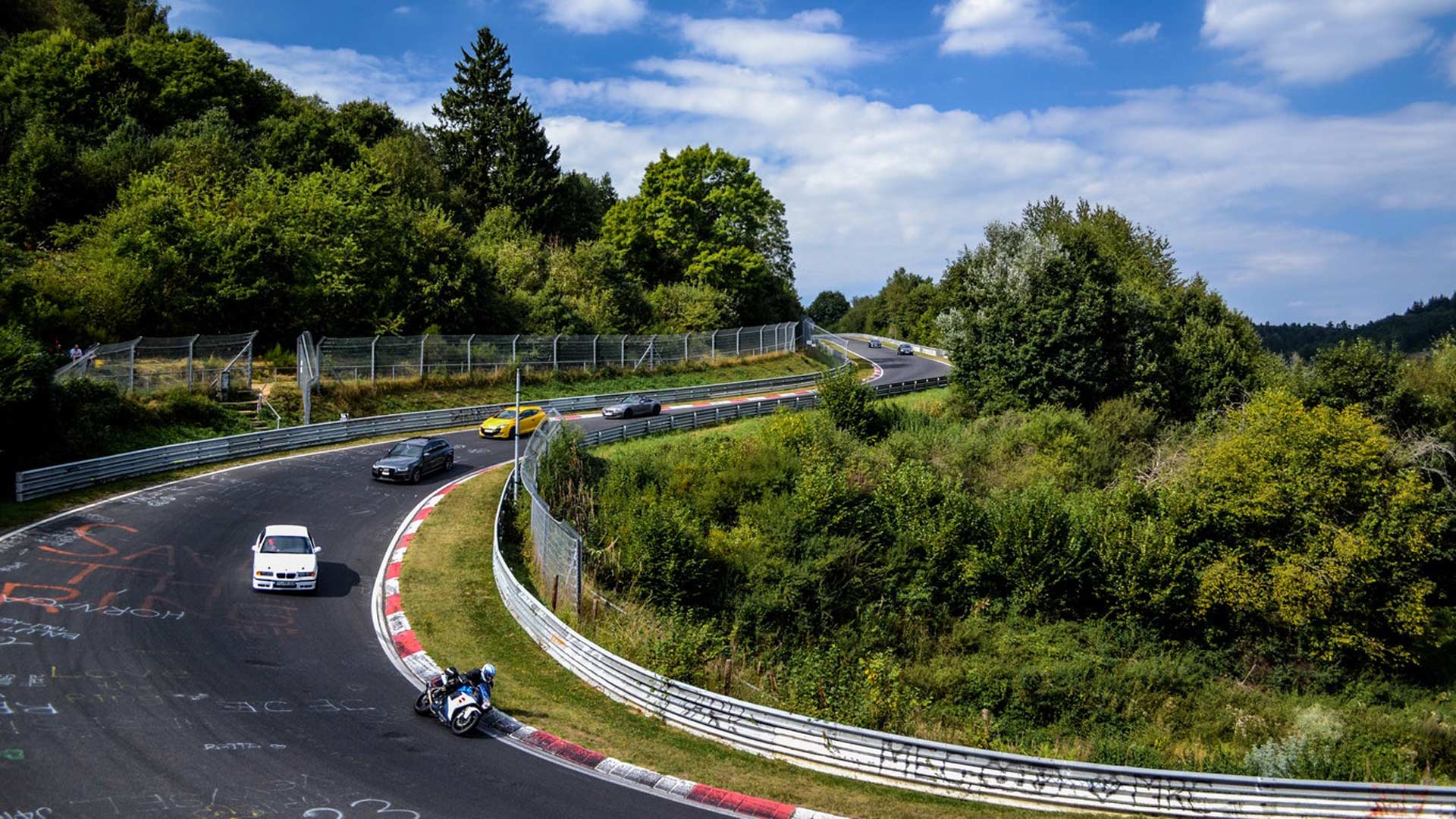 To put this feat into context, Dumas' drive bettered that of the long-standing and outright course record set by Porsche and its 956 model in 1983. Stefa Bellof's PB of 6 minutes and 11 seconds stood for an impressive 25 years until Timo Bernhard and the Porsche Evo stole his crown last June. More on that here.
And now only the Evo can boast a faster lap around the revered Nürburgring Nordschleife in its 92 year history. A shot in the arm for VW and electric vehicles generally, the occasion was celebrated by Chairman Herbert Diess.
"The ID.R has mastered this challenge with great distinction and has completed the fastest emission-free lap of all time. As further proof of its impressive performance capabilities, Volkswagen's e-mobility can now proudly call itself 'Nürburgring-approved. I congratulate the team from Volkswagen Motorsport and driver Romain Dumas on the third record for the ID.R"
While none of us are ever likely to pull up alongside an ID R at a traffic light its place in history is now secured. With VW pouring millions into its expanding R series it will be making a big noise in years to come, albeit decidedly quieter than any petrol equivalent.
MAT FOUNDRY GROUP ARE A LEADING MANUFACTURER OF GREY AND DUCTILE IRON CAR COMPONENTS. TO LEARN MORE ABOUT US VIEW OUR PRODUCTS OR CONTACT US TODAY
Instagram Feed
Latest Vacancies