The T.50s: Gordon Murray's Supercar Tribute to Niki Lauda
The 1978 Swedish Grand Prix has gone down in folklore.
On that sunny June afternoon in Anderstorp, Niki Lauda roared to victory in his Brabham-Alfa Romeo. To say the chasing pack trailed in his wake would be an understatement, given the margin of success proved a colossal 34 seconds. But then, that only begins to tell the story.
Some 43 years on a track focused British supercar has been announced to commemorate the F1 great and his sole outing in a now mythical car.
Anderstorp '78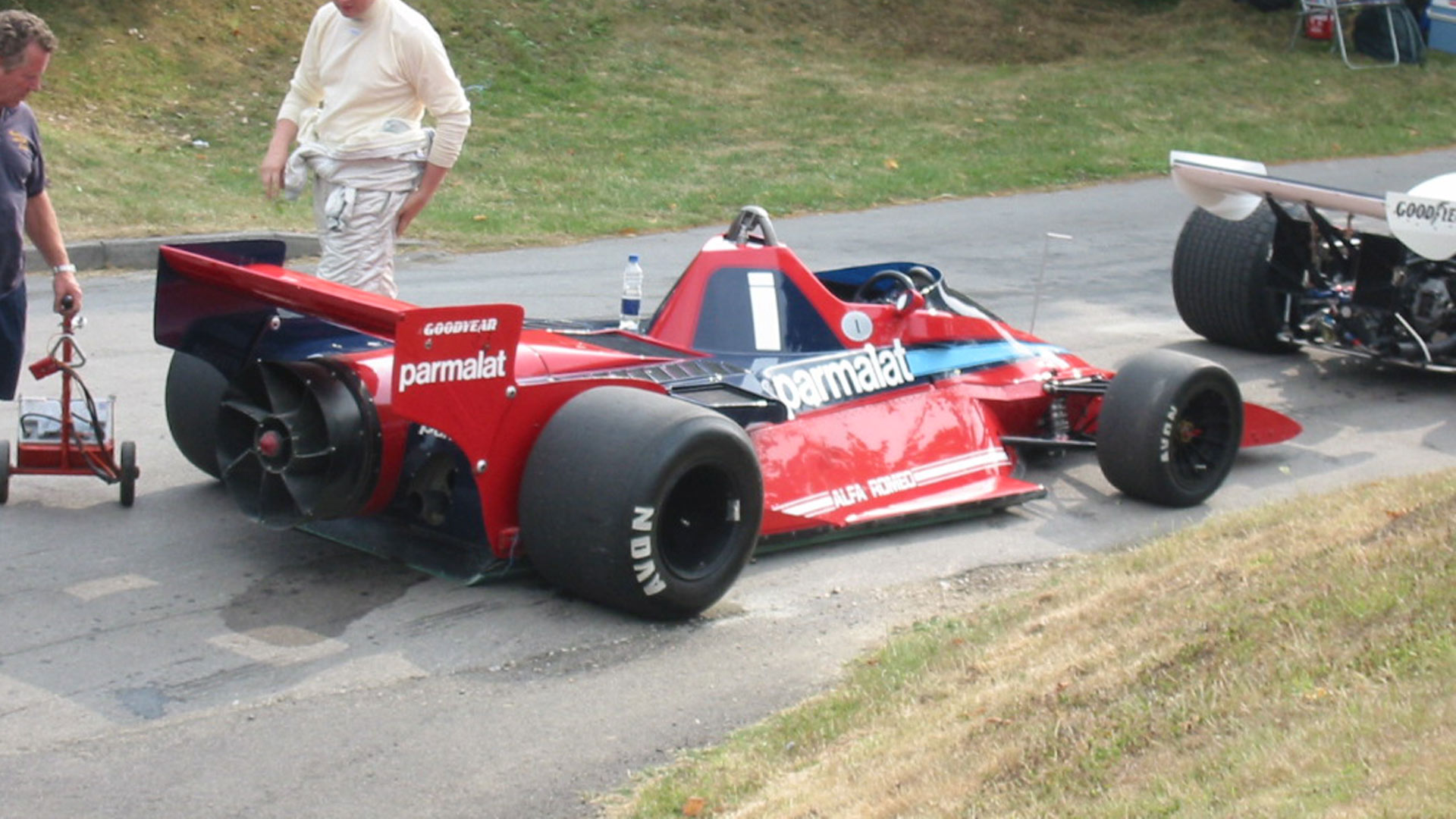 The man behind the upcoming T.50s is none other than Gordon Murray, who was central to the controversy surrounding Lauda's win more than four decades ago.
Outpaced by Lotus and their innovative ground effect mechanism, then Brabham designer Murray poured over race rules in a desperate bid to find a loophole turned advantage.
'Movable devices that create an aerodynamic advantage' were long outlawed, so the South African got creative and mischievous.
To the astonishment of rivals, Brabham debuted a decidedly different looking car for qualifying, one fitted with a rear mounted fan.
While officially this alteration was justified as a means of increasing cooling, everyone in the cockpit knew it would generate immense downforce, thus sucking the car to the tarmac and boosting grip.
Amid howls of protest, Brabham owner Bernie Ecclestone instructed his drivers to qualify on full tanks, to at least quieten dissenting voices.
In the paddock a dustbin lid was even applied to the fan to discourage prying eyes across an infamous weekend.
Yet the result was never in doubt. How could it be? Lauda eased to a first victory of the season. The remaining eight races suddenly looked a formality. Only the Brabham BT46 'fan car' would never race again.
Ecclestone had long been touted as the next CEO of the Formula One Constructors' Association (FOCA) and feared an outright revolt given the uproar seen in Sweden. On reflection he thought it better to disappoint one man rather than hundreds, and so ordered Murray to withdraw the fan before the upcoming French Grand Prix.
Yet the legend of the Brabham BT46 lives on. To this day the 'fan car' sparks heated debate and garners TV coverage…
Track Focused Supercar
Moved by the sad passing of his former colleague in May 2019, Murray sought to honour Lauda in the only way he knew how – by designing a supercar of course.
And so before his eagerly anticipated T.50 is even released, the legendary designer has announced a track equivalent, one he believes will define an era.
A feat of engineering, the T.50s owes much to the original fan car. Surprisingly, though derived from the upcoming T.50 it does not share a single piece of bodywork with its older sibling. And despite being an aero driven design it more than looks the part.
The lightning quick vehicle cum rocket ship contains the much talked of natural aspirated V12 engine, though this has been refined for track purposes.
Indeed, the rules of the road neither apply nor restrict in this instance. Instead, Murray was free to tinker.
Adjustments to the powerplant include returned and revised cylinder heads and camshafts, as well as a new 15:1 compression ratio.
This 3.9 litre unit musters 701bhp and this is supplemented by a roof mounted RAM induction airbox that ratchets speeds up to an eye-watering 725bhp.
The power to weight ratio is therefore 824bhp per tonne, unchartered territory to all but Le Mans endurance drivers.
A maximum downforce of 1,500kg can be achieved, while cornering is aided by splitter and winglets fitted to the bumper.
The overall weight of the vehicle is decidedly less than the comparatively cumbersome road version, shaving no less than 105kg off the scales, facilitating an extra 75bhp in the process.
Given the might of the machine it's perhaps no surprise to learn the manual gearbox has been displaced by a six-speed paddle shift.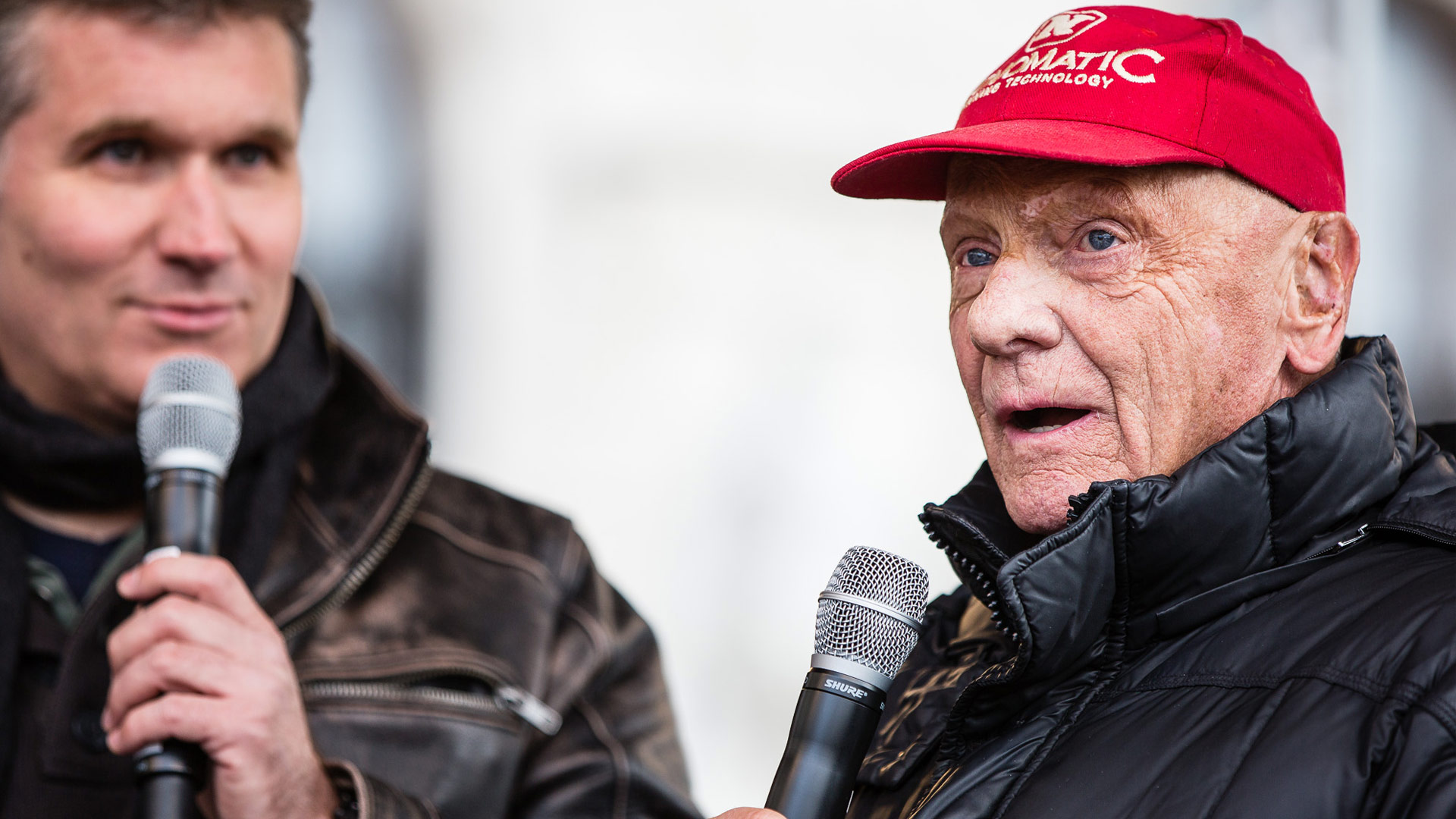 You'll also notice bespoke forged magnesium 18-inch wheels, decorated with Michelin slick tyres of course.
Elsewhere two passenger seats have been discarded in favour of a single seat setup akin to an F1 car, just the way Lauda liked it.
Not forgetting an enormous, fixed rear wing and the crowning glory - a fan…
Murray himself has called the design 'outrageous' and boasted the aerodynamics are such that the T.50s could - in theory - be driven upside down. We doubt test driver Dano Franchitti will want to prove that hypothesis...
Undeniable is the fact the T.50s is lighter and quicker than its predecessor. It's just the latest mind-blowing design from a man who was recently bestowed a CBE.
Professor Murray was integral to Brabham's two championship successes in the 1980s before clinching a further three titles at McLaren. He is rightly credited with designing their revered F1 road car.
Having bowed out of Formula 1 he now creates exclusive, low volume sports cars that capture the imagination. The T.50s will certainly do that.
Production
But don't count on securing one yourself. Just 25 will be produced at Gordon Murray Automotive HQ in Surrey – each priced at £3.1m. Production is due to begin in January 2023 AFTER the 100 T.50 supercars are released.
As you'd expect for that sticker price, owners will receive no shortage of extras.
While the concept car was painted flame orange, would-be buyers will be invited to pick their own colour. They will also receive tuition from a professional racing driver, given nobody can be expected to drive this behemoth without some form of training.
In a nice touch, all 25 models will be given an individual name, in honour of a Formula 1 victory Murray had a hand in. Moreover, commemorative books on that individual race day will be included into the deal. The maiden T.50s will be named Kyalami 1974.
Yet it's the Lauda link that will please most race enthusiasts. The T.50s was poignantly announced on what would have been the Austrian's 72nd birthday. A giant of the sport, the three-time world champion famously battled back from life threatening injuries when his Ferrari burst into flames at the German Grand Prix in 1976.
Despite inhaling toxic fumes and suffering severe burns, he was back racing just six weeks on, missing out on the title by a single point to his great rival James Hunt.
Retiring in 1985, Lauda took on a consulting role at Ferrari eight years later and became team principal of Jaguar in 2001. His presence is still felt at the all-conquering Mercedes AMG Petronas, where he became non-executive chairman in 2012 and played a key role in luring Lewis Hamilton to the team. They keep a three-pointed red star on their F1 car in homage.
Yet for Lauda, a speed merchant until the last, Murray's tribute seems the most appropriate.
Instagram Feed
Latest Vacancies