Hybrids in Professional Racing
If we told you 20 years ago that you'll be able to comfortably drive a 600 horsepower, 4.6 litre hypercar to Tesco without waking the neighbours, pick up a decent sized shop and then floor it home at over 200mph – we would have had you laughing.
Let's take that same idea, place it on the racetrack, bring the horsepower up to 900, take the engine size down to 2 litres and clock a 0-60 time of 2.2 seconds.
Sounds even more ridiculous, right?
Why hybrid?
The hybrid is making its way on to the race tracks of the world, partly in response to the acknowledgement that fossil fuels are a finite resource.
It's also in part that the electric component of a hybrid can actually make for a pretty exciting race.
Competition (friendly or otherwise) has always been at the centre of technology innovation. Think the US and Russian space race through the 50's and 60's and you get the idea. A wealth of items we use every day (like Velcro) came from that great race of nations.
Can you think of a better of way of speeding up the process (if you'll pardon the pun), than pitting the finest minds in automotive technology against each other on the race track?
The most creative of solutions are born from the most difficult of problems.
Professional hybrid racing is awash of regulations, limitations and guidelines. Engine capacity, fuel efficiency and energy recovery systems are only the beginning.
You can almost consider professional hybrid racing as a testing lab for the future of hybrid and fully electric production vehicles. Harnessing more power from a battery for power output can be translated into improved range for road vehicles.
How is hybrid technology optimised for racing?
Let's take the Porsche 919 Hybrid as an example. As the twice winner of the FIA World Endurance Championship, Porsche itself has coined it "the most complex Porsche race car ever."
Coupling a tiny 2 litre V4 turbocharged petrol engine with a series of lithium-ion batteries, Porsche has managed to create a racer with a combined 900 horsepower and one of the most advanced energy recovery systems.
Not only is electrical energy recouped upon braking, but again during acceleration through exhaust gas.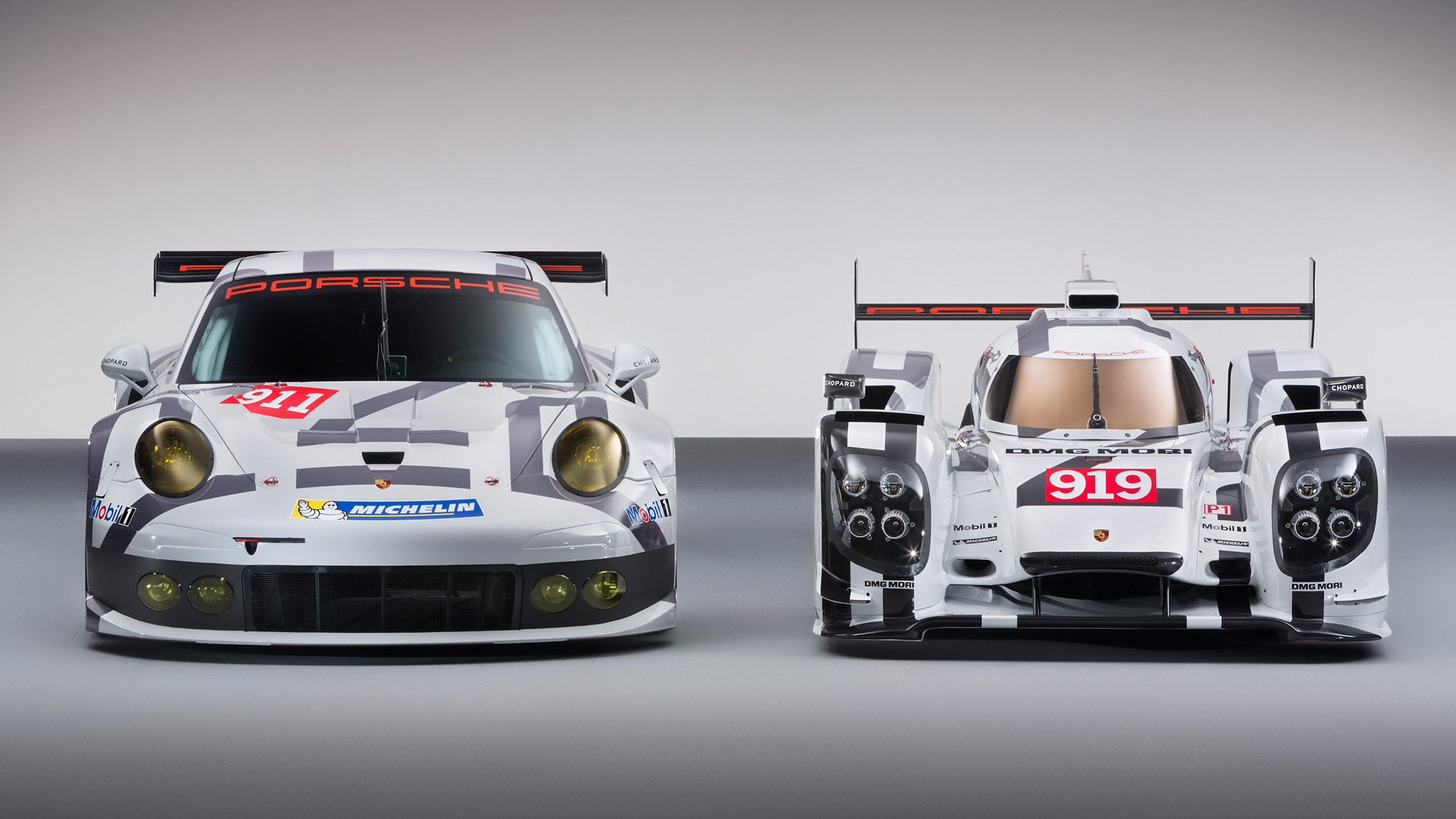 Porsche itself said the 919 Hybrid is "the only car in the field that recuperates energy not only when it brakes but also when it accelerates."
These high voltages and huge amounts of energy need to be stored and carefully managed. An on-demand button allows the driver to call upon this energy at the flick of a switch.
Think of it like one of 007's cars with a big red button on the gear stick. As exciting as this button may sound – its use is heavily restricted in professional hybrid racing and misuse can lead to penalisation.
Now you might be thinking – what's the point of developing these systems for increased performance if they're not allowed to use it?
And our answer - why not?
Why would Porsche, or any other team for that matter, want to limit their own development because of some restrictions that probably won't be the same next year?
Why would they not want to have 100% electrical power available at any time?
As we previously mentioned, professional racing is used as a testing ground for the development of road vehicles. It wouldn't make sense to have an 'on demand' power button for a road vehicle – but what if it could be used for extended range?
Porsche has a fantastic analogy to better explain this problem:
"In both a road and racing car, power density and energy density must be balanced. The higher the power density of a cell, the faster energy can be recharged and released. The other parameter, energy density, determines the amount of energy that can be stored. In racing, the cells – figuratively speaking – must have a huge opening. Because as soon as the driver brakes, a massive energy hit comes in, and when he boosts, it must leave at exactly the same speed. An everyday comparison: If an empty lithium-ion battery in a smartphone had the same power density as the 919, it would be completely recharged in less than a single second. The downside: A brief chat and it would be empty again. For the smartphone battery to last for days, there must be a higher storage capacity, therefore energy density is a priority."
The competition in professional racing isn't limited to the track. This is competition on the road too.
Professional hybrid racing, such as the FIA World Endurance Championships, provides one of the most challenging environments for any vehicle. It's this challenge that requires creative solutions to overcome.
The road just isn't enough to see what a vehicle is capable of. All modern vehicles can get from A to B. Most of them do it efficiently and most of them are capable of doing it quicker than we would ever require.
This isn't how huge technological advancements are made.
Keep an eye out on the track. What we're seeing there today is what we'll be seeing on the roads tomorrow.
MAT FOUNDRY GROUP ARE A LEADING MANUFACTURER OF GREY AND DUCTILE IRON CAR COMPONENTS. TO LEARN MORE ABOUT US VIEW OUR PRODUCTS OR CONTACT US TODAY
Instagram Feed
Latest Vacancies