The Many Cars of Boris Johnson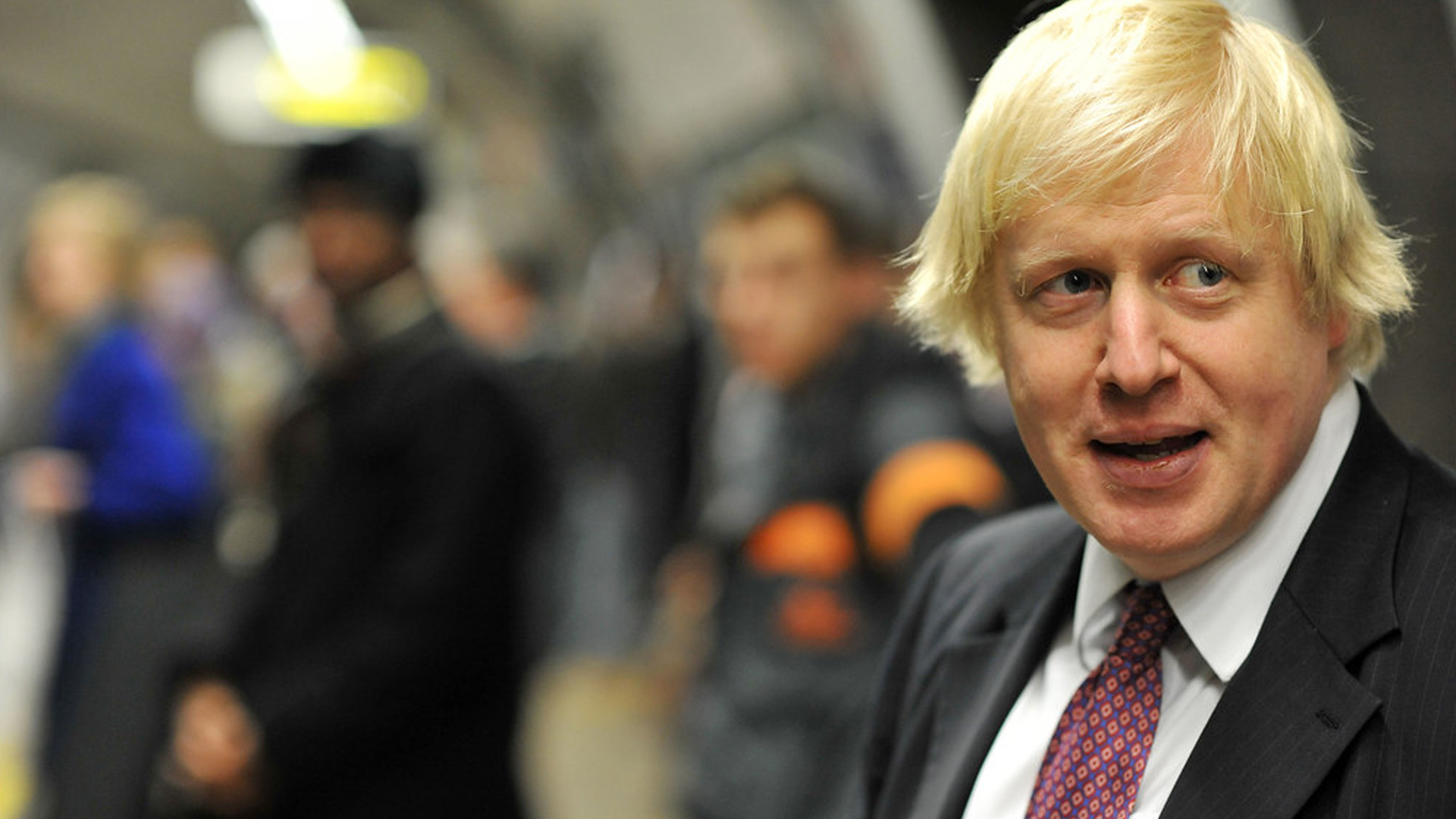 They say a week is a long time in politics, so three years is surely an eternity.
And it seems an eternity since the shock outcome of the EU referendum shook parliament to its very core.
A red-letter day for politics and politicians everywhere, things have never quite been the same. In all probability, they never will be.
Since June 23rd 2016 we have seen a general election, a failed coup, countless attempts to push through a flawed withdrawal agreement and been forced to familiarise ourselves with such terms as 'backstop'.
Oh and we also have a new Prime Minister.
In late July Alexander Boris de Pfeffel Johnson – or just plain Boris to me and you – swooped into 10 Downing Street. A polarising figure he was the self-appointed face of the Brexit campaign. Now it's his duty to deliver on it.
Commentators the world over have offered their opinion on the new man and his upcoming premiership, with wall-to-wall coverage saturating global media. Much of that has focused on his education, ideology, propensity to offend and – regrettably - love life.
There have been decidedly fewer column inches dedicated to his choice in cars however, as good a barometer as any to judge an ability to drive legislation.
So, let's take a look inside Boris' garage…
Tesla Roaster
In a previous life Johnson was in fact a motoring journalist, reviewing new cars for GQ magazine throughout 1999. On entering frontline politics and rising to the position of Mayor of London he became an exponent of electric vehicles, seeking to cut emissions across the capital.
This led to several photo opportunities, none more famous than that which saw him pose with an early Tesla in 2009. Yes, Bojo was one of the lucky few to test drive the world's first fully electric sports car at an I12 Green Festival Event on climate change.
The model in question was a maiden roadster, the design of which owed much to the Lotus's of the turn of the century. Built – somewhat predictably - at the Lotus factory in Norfolk it was rightly held as a game-changer and a prelude to the Elon Musk empire we see today.
Johnson ignored the temptation to speed away from the Royal Geographical Society that day. Had he wanted to, he could have reached 100 km/h in 3.9 seconds and a top speed of 201km/h.
When asked by Marketing Director Don Cochrane whether he would consider purchasing a Tesla Roadster, Johnson replied in typically clownish fashion that he wanted a people carrier. It would be another 7 years before the manufacturers unveiled their first SUV.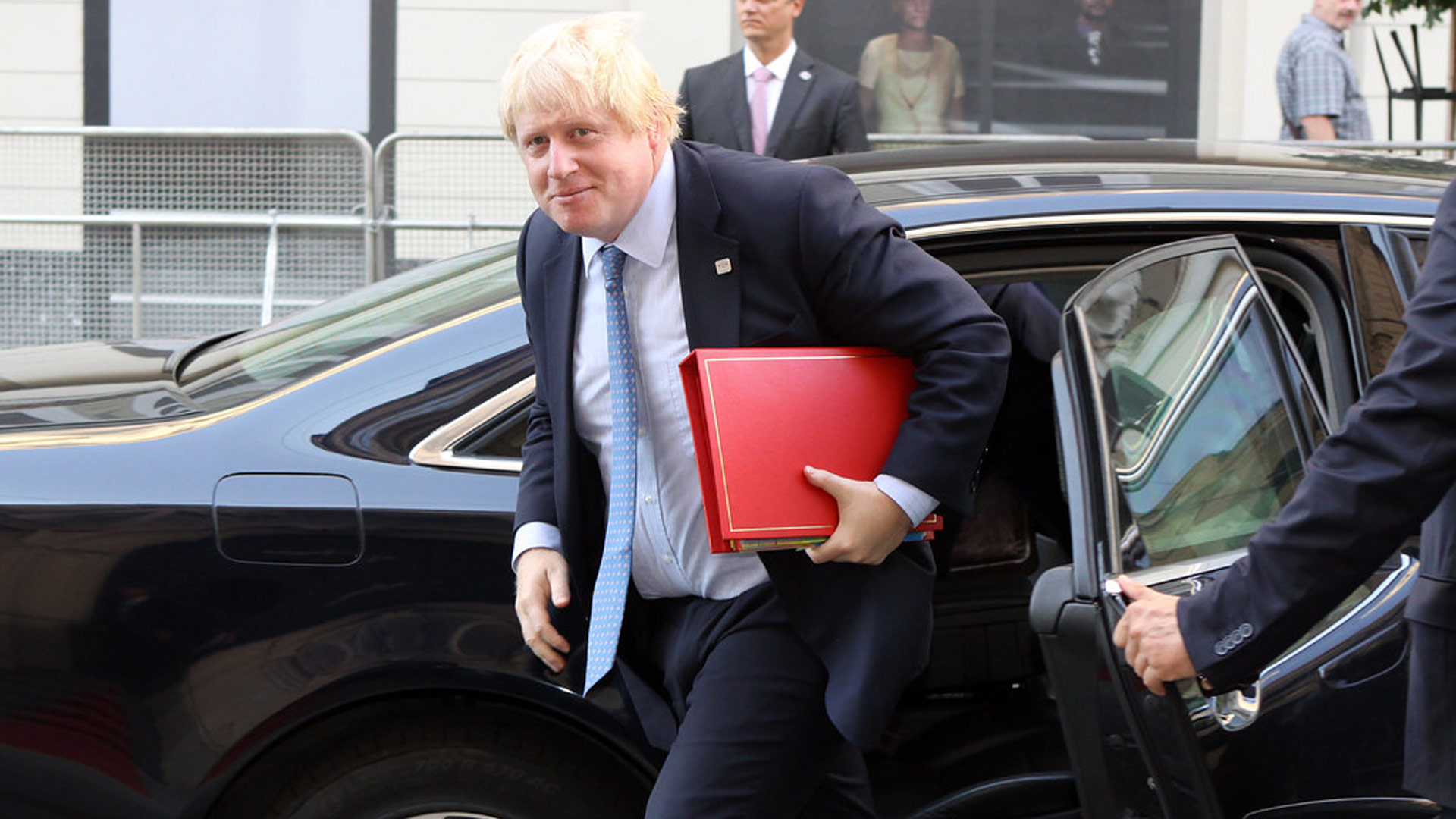 Mitsibushi Outlander PHEV
2015 proved to be a big year for the Mayor, who would shortly nail his colours to the Brexit mast. Before then however he was still busy extolling the virtues of EVs – seemingly on a one-man mission to turn London in the Ultra-Low Emissions Vehicles capital of Europe.
Part of that crusade included a Tokyo pit-stop, where he unveiled the new Mitsibushi Outlander PHEC.
The Japanese manufacturers were only too happy to host the Right Honourable Boris, believing his public stance had contributed to a rise in sales. They had a point. Back in 2015 Mitsibuushi accounted for half of all plug-in sales in the UK, owing much to the grants offered to motorists embracing the new technology.
Johnson felt a further uptake would help clean up the air of his polluted city. The new Outlander was capable of driving 32 miles on electricity alone before a petrol engine kicked in. Combined they offered a range of some 540 miles.
In a comical or excruciating drive depending on your view of the would-be PM, Johnson chauffeured UK Managing Director Lance Bradley around town. In between wild gesticulations and complaints about the shortness of the planned route, he eventually concluded it made "a faint whine like a self-satisfied cat." Mitsubishi chose not to include that on subsequent billboards.
Nissan Leaf
By the end of that year Johnson had traded one Japanese car maker for another. The Nissan Leaf was tactically chosen to transport delegates to and from the UN Climate Change Conference in Paris.
A new 30kWh model had been manufactured in Sunderland and increased range from 120 to 155 miles, though deploying the likes of air conditioning would seriously deplete that.
It wasn't the first time Johnson had encountered a LEAF, having ceremoniously accepted one in 2011. Fresh from being named European Car of the Year, this presentation coincided with Source London delivering a network of integrated charging points across London in a bid to 'go green.'
Four years later the model was still going strong, claiming the title of the best-selling electric car in history. And like any good politician, Johnson was on message.
"Zero emission cars like this will play a real part in improving the air quality in our cities as well as tackling climate change", he declared.
Toyota Previa GX
Johnson's love of electric and outward looking approach may have extended to photo ops but not, it seems, to his own driveway. Surprisingly, the Conservative leader has stayed loyal to a mid 90s Toyota Previa GX.
An eccentric choice for an eccentric individual, Boris has embraced the banger.
Indeed this eight-seater, four-cylinder engined hunk of metal has seen better days. Lived in would be an understatement.
Recent pictures would suggest this vehicle has not seen a car wash since the last Labour government. Food cartons, coffee cups, old clothes, shopping bags and even children's books are scattered throughout the cabin.
There are also crumbs galore, discarded receipts, and mud stains, not to mention bird droppings across all windows. What appeared to be blue paintwork meanwhile is discoloured to the extent it now looks green – an eye sore at odds with his Oxfordshire farmhouse.
In its day the Previa was praised for its light steering and elevated driver's position – giving off the impression you were handling a spaceship.
Ample leg and headroom were complimented by extra luggage space, all of which are welcome. It's easy to see why this egg-shaped model appealed so in the mid-90s. Johnson's however is unrecognisable and surely a warning to Downing Street cleaning staff.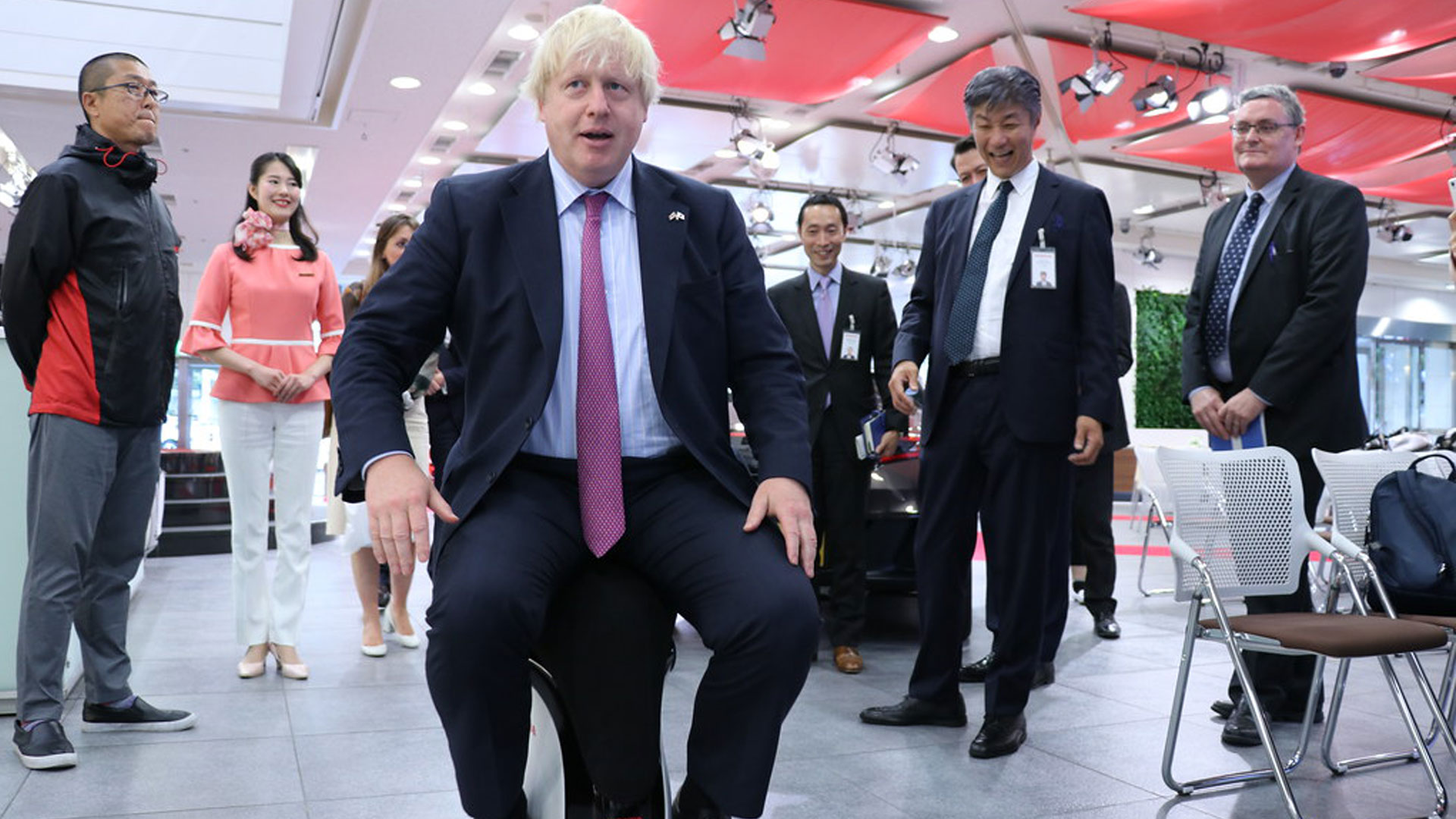 Citroen AX
Eagled-eye watchers of the news may have picked up on a second car parked in Johnson's South London driveway. Again, it's of the vintage variety – with the first Citroen AX dating back to 1987.
A city car if ever there was one, Johnson's is naturally kept on a farm.
A 1995 model it is small and light, sharing many of the same traits seen in a Peugeot from the era. Applauded for being economical due to excellent aerodynamics it has now seen better days. Like a partisan voter however, Boris is staying true.
Toyota Mirai
Finally we head back to 2015 when Johnson was doing more laps than Lewis Hamilton.
In a landmark deal, Toyota agreed to provide 12 of its hydrogen Mirai's to Transport for London. Not before Boris had got in his customary test drive however, again in Japan at Toyota HQ.
A state-of-the-art hydrogen powered vehicle; Boris declared the Mirai would breathe new life into the development of a hydrogen refuelling infrastructure in London. Around this time the HyFIVE project saw refuelling stations spring up across the capital.
Of the 12 Mirai's secured by the Tfl, four were utilised for engineering and maintenance work carried out on the likes of bus stops and tube stations. The remaining eight were offered to private hire fleets and businesses such as ITM power – the energy storage and clean fuel company.
All were rightfully exempt from the congestion charge.
Recent history tells us that - unlike his US counterpart - our new Prime Minister places great emphasis on green initiatives and is committed to reducing the carbon footprint of both his capital and country.
This points to accelerated progress in the EV sector and likely funding to help with that.
We have also learned that his own taste is a little antiquated. Moving forward Johnson will be driven in a blacked-out Jaguar Sentinel, no doubt hankering for his battered Previa.
MAT FOUNDRY GROUP ARE A LEADING MANUFACTURER OF GREY AND DUCTILE IRON CAR COMPONENTS. TO LEARN MORE ABOUT US VIEW OUR PRODUCTS OR CONTACT US TODAY
Instagram Feed
Latest Vacancies