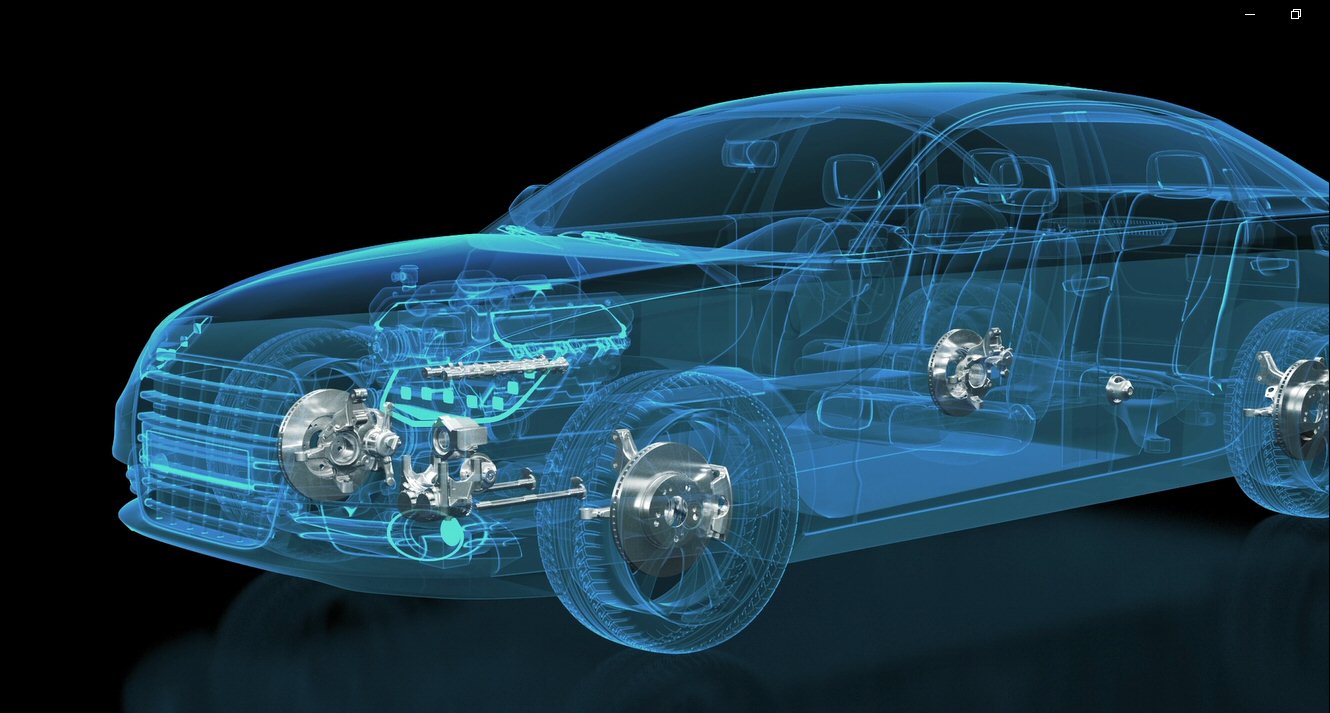 Technology and Innovation
The number of automobiles in the world today now easily exceeds a billion vehicles, and by the end of the decade will likely top 1.5 billion – or one for every five people on the planet. It's a staggering amount, and a figure no-one could ever have envisaged at the time of the automobiles inception.

From the first few years after its invention, when it was seen as an expensive novelty, to now where a world without its ubiquity is almost unthinkable, the automobile has undergone constant and relentless change and innovation. The sheer variety of designs available is a testament to the power of its reinvention.

It's about to be reinvented again in drastic fashion as not only is the industry making a drive towards switching power sources from fossil fuels to electric batteries, but many are also looking to redefine what an automobile is by pioneering self-drive or 'driverless' technology. In a few short years driving your car may be a thing of the past.

It's a far cry from where it all began.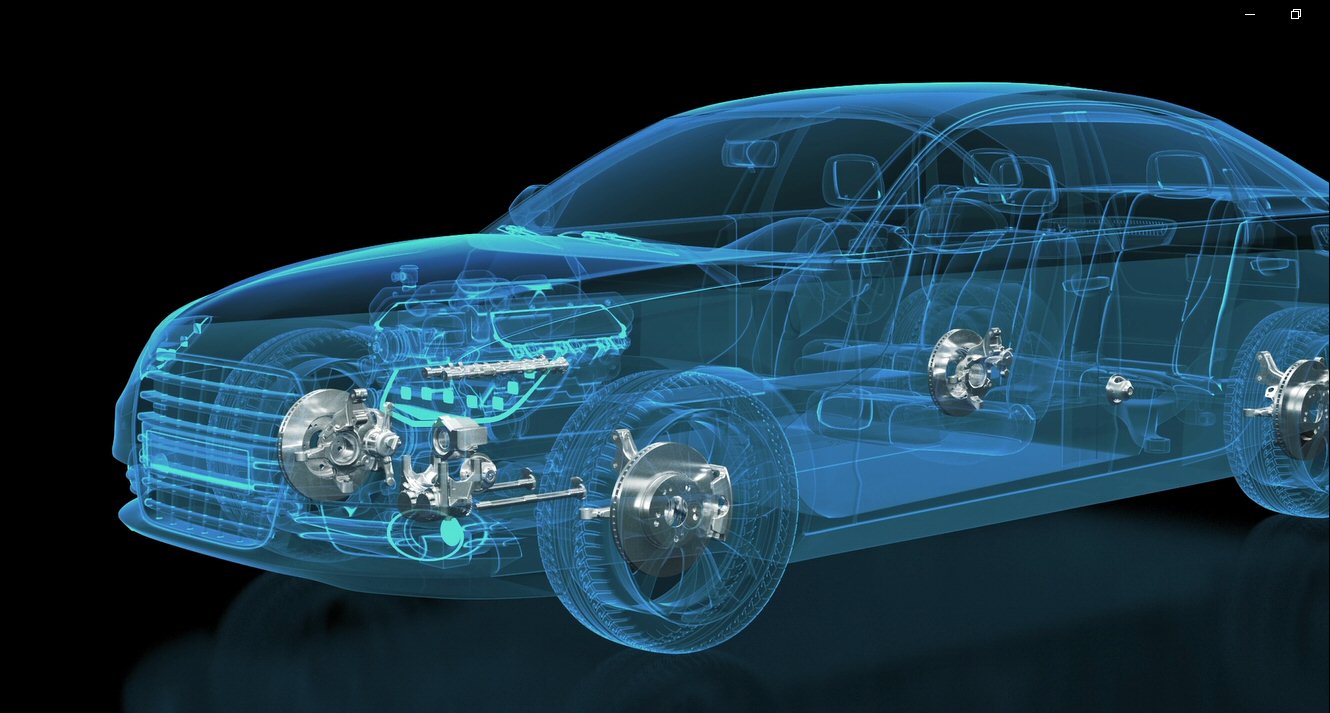 A Brief History of Cars
The invention of the automobile cannot easily be traced back to a single individual, perhaps due to the sheer number of components and processes involved in even a simple vehicle and its associated parts. Instead a considerable number of inventors are credited with certain aspects and evolutions of it.

It started with engines themselves, as engineers and inventors looked at alternatives to steam. Engines had a wide range of applications in the rapidly industrialising world before the effort towards using them to create the horse-less carriage had begun.

Combustible gases were the primary focus of new fuel experimentation at first, as consistent and reliable liquid fuels were hard to source - but even so, numerous experiments and prototypes emerged throughout the late 1800s using just about every conceivable fuel source.

Once the general principals of their operation and manufacture had been worked out, it was then a case of refining the designs to produce more power from smaller designs. It was the results of this work that allowed for the development of smaller vehicles powered by internal combustion engines.

Unbelievably the first combustion engine used in an automobile was powered by a fuel now seen as one for the future, in the form of hydrogen. It would be over 60 years before a gasoline engine matched this feat, but once liquid fossil fuels became more easily accessible their abundance kept them as the primary fuel source for mass production vehicles ever since.

This back to the future type of innovation path is far from uncommon in the motor industry. You may be surprised to discover that hybrid engines, four-wheel drive and electric vehicles were all developed by 1910, only to be abandoned until much later – their inventors being limited by the technology of their time.

Despite these advanced concepts, at this early stage in automobile development there were drastic differences in the sophistication of parts even within the same vehicle, and more so between competitors machines. The variation between designs was wildly erratic, and new ideas and models were emerging at such speed that it was impossible to keep up with every new development.

As a result, some areas severely lagged behind the showpiece developments in others, with even the steering wheel not becoming standardised until 1903 - with many models still utilising a tiller system before this happened.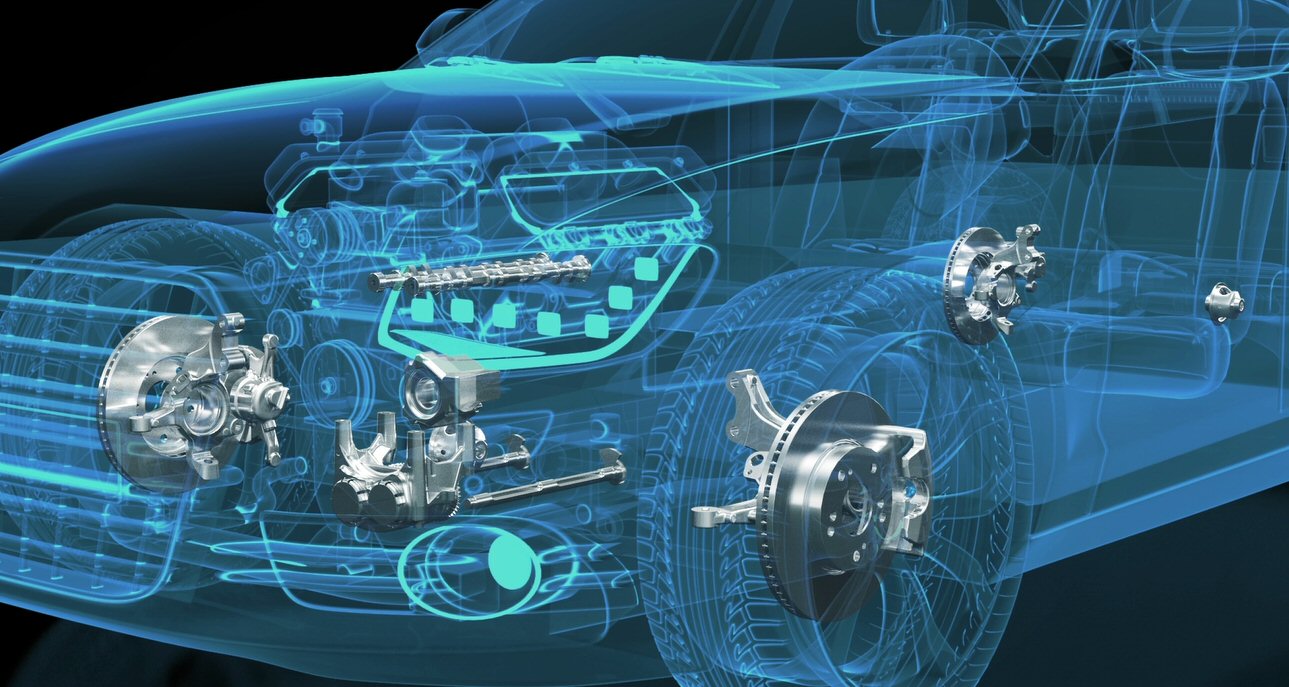 Early Successes
The first ever 'production' vehicle is attributed to Karl Benz in 1885, as he produced several copies (26) of his 'Benz Patent Motorwagon' design – unique at the time in that it was designed to be an automobile rather than being converted into one.

He quickly followed it up with improved versions of his design and would go on to develop and patent numerous components many of which are still found in today's vehicles; the battery powered spark ignition system, water cooled radiators, clutches and the carburettor among the most notable.

The first true production vehicle is widely seen as Ford's Model T. Whereas Karl Benz innovated in the design of automobiles, Henry Ford innovated in their production. Mr. Ford didn't invent anything as such, but what he did do was apply efficient manufacturing techniques to the production of his cars which enabled him to sell them at a significantly lower price than his competitors.

By changing very little in the main design of the Model T, Ford went from building 10,000 cars a year in 1908 to building over 930,000 a year by 1920. The Model T set the standard for the next two decades before Ford were finally forced to move on to the Model A to stave off competition.

The Model T is still regarded as the most influential design in the history of the automobile, but its rise to dominance brought about the end to an era of unbridled innovation that accompanied the emergence of this new type of transportation.
Two Steps Ahead: How Buying Behaviours Are Changing in the Automotive Industry

14th Nov 2023

Read More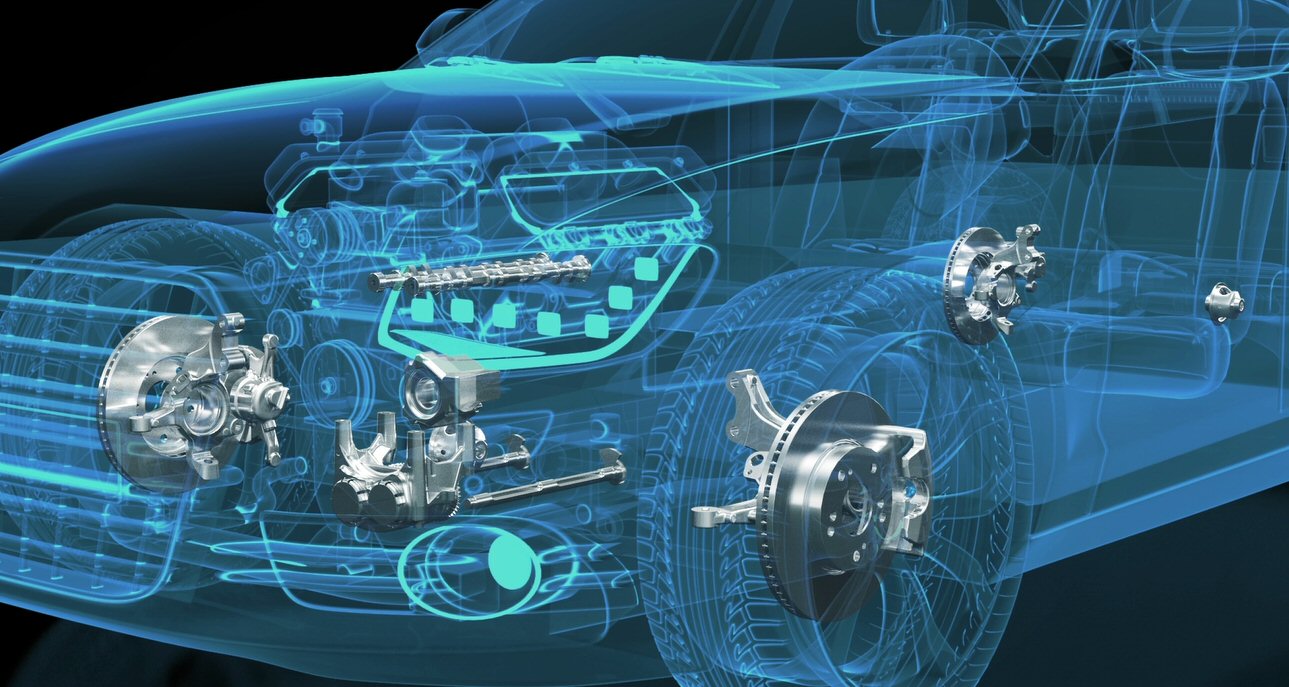 Austerity and War
Ford's widespread sales success solidified the image of what a car should look like in the people's minds, and their competitors were forced to accept this template and match it with their own offer.

The wild days may have been over, but that didn't stop new technologies emerging at a rapid rate. Automatic transmissions, hydraulic brakes, tempered glass, overhead cams and multivalve cylinders are just a few of the new developments incorporated into designs during the 20s.

As the designs continued to progress and become increasingly advanced, they also became increasingly luxurious as manufacturers targeted wealthier customers to offset the higher production costs. Cadillac's V-16 and Bugatti's Royale epitomised the excess of the time, each sporting gigantic engines and interiors crafted from expensive materials.

However, both of these cars were released at the end of the decade right before the recession started in 1930, which severely depressed automotive sales overall and halted production of these bespoke models. With the Second World War following on shortly afterwards, it was the end for them and their like as factories were put into wartime production and materials became scarcer.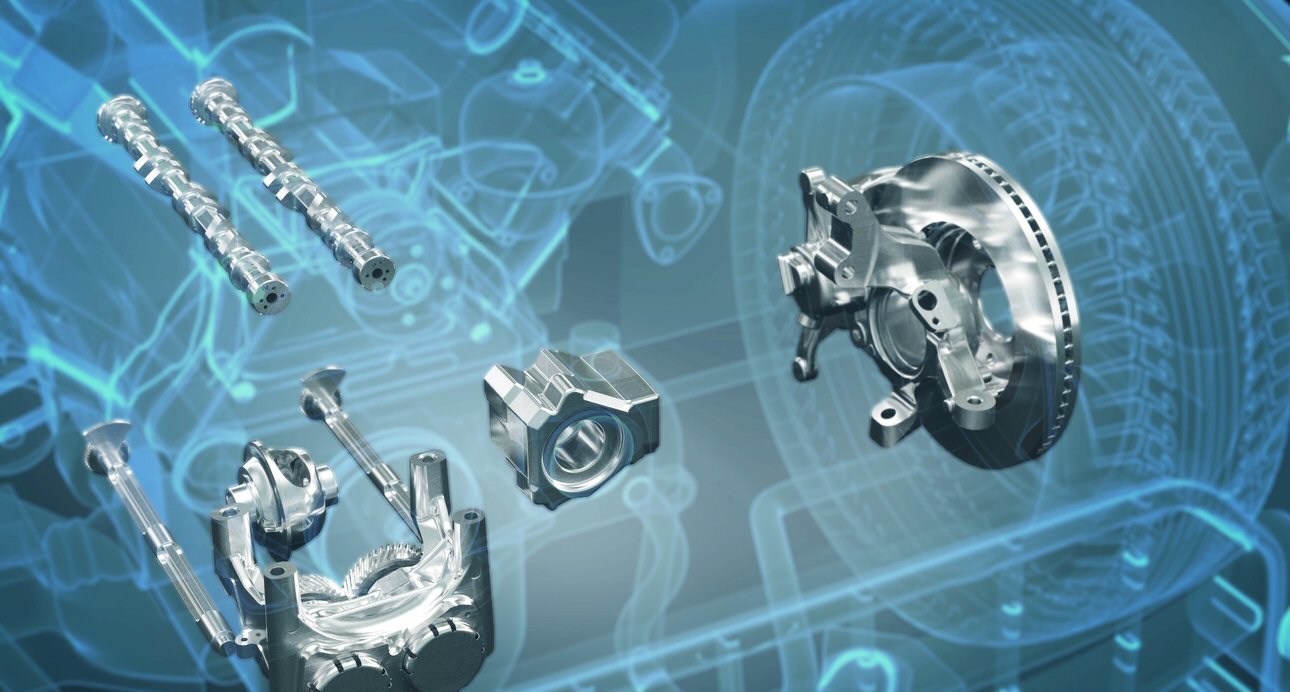 New Beginnings and Bitter Endings
Once the global conflict was over and the world entered the 50s, economies had begun to recover and automobile manufacturers were free to focus on designing cars for private ownership again. Stylish automobile design re-emerged and tried to recapture some of its old glamour.

But it was during the 60s that a new golden era of automobile design occurred – on both sides of the Atlantic. Ford blew the world away again when it released the Mustang, simultaneously creating a sales sensation as well as discovering a new market segment who demanded affordably priced yet powerful cars– with big block V8 engines becoming their hallmark.

Ford's competitors scrambled to catch up and a slew of these new 'muscle cars' saturated the market throughout the 60s and early 70s, with an almost endless stream of now highly sought after classics being established: Dodge's Challenger and Charger, Chevrolet's Camaro, and Plymouth's Barracuda to name but a few.

In the European market, car manufacturers embraced new technology with far more enthusiasm than their American rivals. Their designs were smaller, lighter and more sophisticated than the brute force of the muscle car, creating their own design classics including the Jaguar E-type, Aston Martin's DB5, Porsche's 911, and Ferrari's legendary 250 GTO. They established among themselves a stable of supercar manufacturers who continue to this day to push the boundaries of what's technologically possible.

Fuel Injection, independent suspension and turbochargers were all widely introduced to become a now accepted standard on most models.

Despite the industry riding high, the Oil crisis in the mid-seventies hurt badly as it made their best-selling models with gas guzzling big engines unaffordable to run, and they began to fall out of favour. Things took a further down turn in the 80s as various other economic factors took their toll, and practicality and affordability became even more of a concern.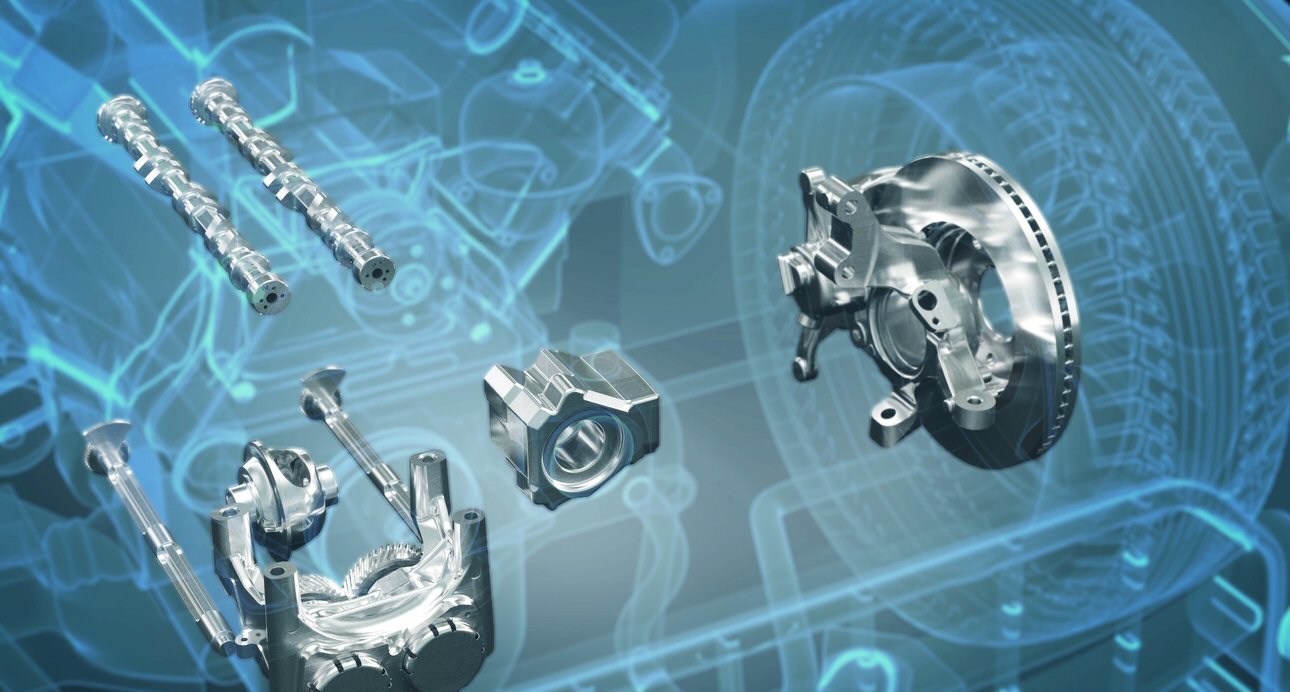 Here and Now
The 90s onwards is loosely termed as the modern era in automotive industry, and has been dominated by two themes. The first was the drive for efficiency and lower cost, and the second was the rise of the hyper car.

The opposed nature of these two trends is not lost. The era defining event of the economic crash in the late 00s consigned the majority of the western world to a period of austerity and decreased spending power, which is still ongoing a decade later. While at the other end of the scale, the wealthiest either emerged unscathed or were able to recover quicker and have fuelled a demand for cars whose prices are beyond the scale of anything seen before. In both instances car manufacturers have had to adapt to meet these new demands.

The crash forced governments to step in and assist struggling manufacturers as they fought over a shrinking market. Those who succeeded in achieving the efficiency gains needed to survive, or were able to convince customers of their cars higher value, were able to endure and ultimately rise to dominance.

With this period of consolidation driving standardisation, and part sharing across models and between badges becoming more prolific, it led to numerous partnerships and buy outs. The connections between companies now form a complicated web with changes happening so rapidly it's hard to keep up.

All the while this was happening; ongoing globalisation and capitalist economic strategies gave rise to the abundance of super rich individuals that now form the customer base for those producing super limited production run vehicles at the cutting edge of automotive technology.

Almost in a return to the 60s, when fuel was cheap and an emissions target was the exact opposite of what it is now, the lack of regard for consequence and cost of ownership has seen the hyper car replace the super car as the pinnacle of automobile ownership.

These cars are so expensive only the 1% of the 1% can afford them, with price tags of a million pounds or more and spare parts costing as much as a family saloon. Some examples are not even allowed to be kept at home by their 'owners', and are instead held by the manufacturer to be delivered and collected at a time and location given by the buyer.

With the advances in spending power, the technology involved has continued to push the boundaries. When money is no object there are no limits to what hyper car manufacturers can engineer into their cars if they believe it will be enough of a unique selling point to encourage the desire to own one.

The top speed of a road car is due to break the 300mph barrier any time now – currently prevented only by the material limitations of rubber tyres; braking systems now utilise technology developed for Space Shuttles; and aerodynamics now actively change the shape of the car like an aircraft, to better cut through the air and reduce drag.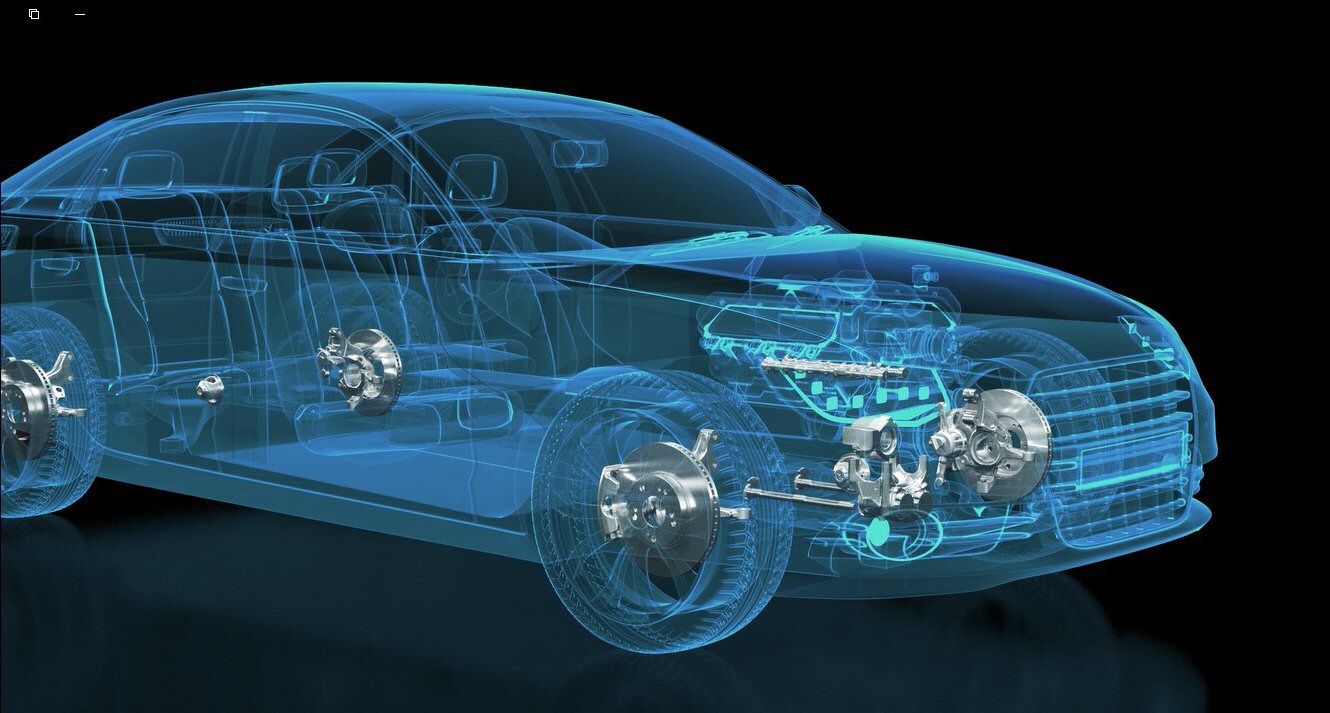 Shared Ownership
There are now only around a score or so large corporations controlling the vast majority of automotive output across the globe. Below is list of the largest, and includes only their major ownerships and controlling interests in small-medium vehicle manufacturers – it does not list the ownership of any truck, engine or performance part/tuning companies, or any of the myriad of other partnerships, agreements, joint ventures and minority stakes.

Volkswagen: Volkswagen, Porsche, Lamborghini, Bentley, Bugatti, Skoda, Seat, Audi, Ducati.
FCA (Fiat-Chrysler Automobiles): Fiat, Maserati, Alfa Romeo, Lancia, Chrysler, Ram, Jeep, Dodge.
Renault-Nissan-Mitsubishi Alliance: Renault, Dacia, Samsung, Nissan, Datsun, Infiniti, Mitsubishi.
General Motors: Chevrolet, Cadillac, GMC, Holden, Wuling Motors, Baojun, Buick.
PSA (Peugeot Société Anonyme): Peugeot, Citroen, DS Automobiles, Vauxhall, Opel.
BMW: BMW, Mini, Rolls-Royce.
Toyota: Toyota, Lexus, Daihatsu.
Tata: Tata Motors, Land Rover, Jaguar, Daewoo.
Geely: Geely, Volvo, The London Taxi Company, Lotus.
Daimler: Mercedes-Benz, Smart.
Ford: Ford, The Lincoln Motor Company
Hyundai: Hyundai, Kia
Honda: Honda, Acura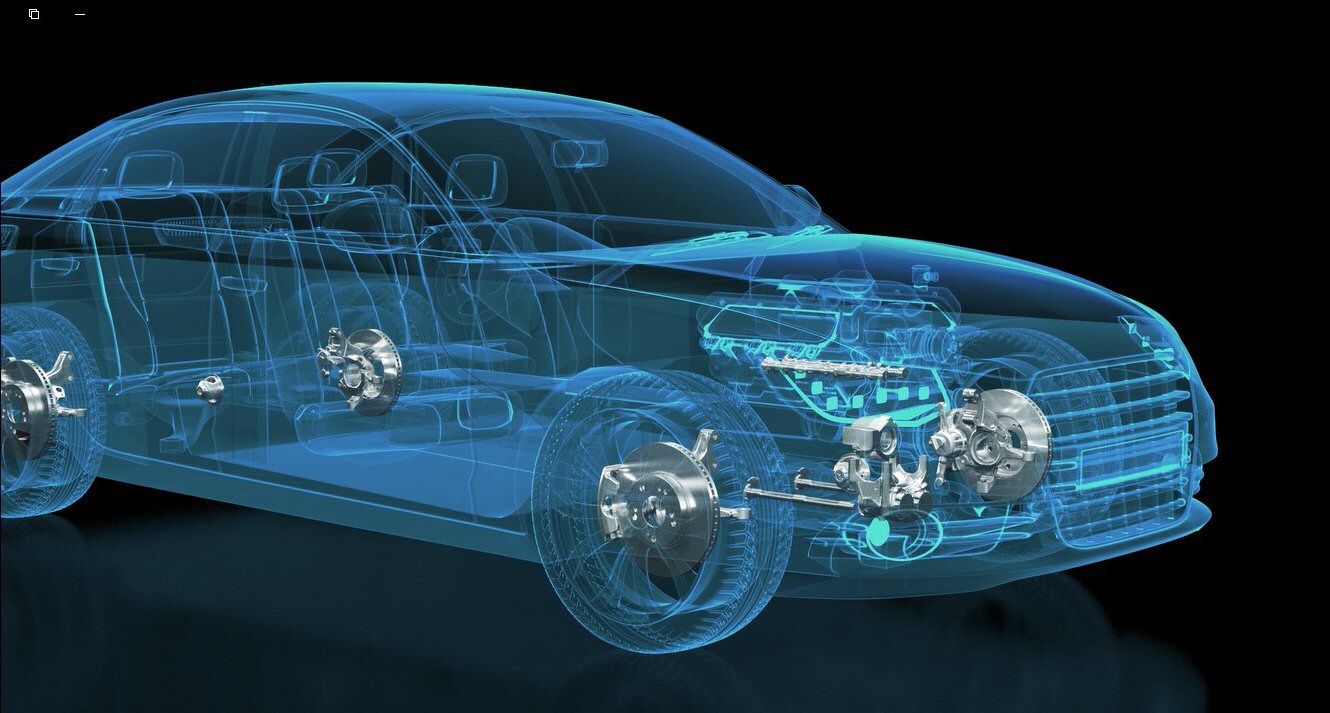 Safety Concerns
The modern area has witnessed an unprecedented improvement in safety standards in vehicles, with new technology being embraced and integrated into each new model released. Structural improvements like incorporating crumple zones to absorb impact, and front ends developed to have no protrusions with which to harm anyone hit by them are now taken for granted, as is the banning of bull bars on 4x4 and SUV's and the inclusion of Airbags as standard.

The rules governing the enforcement of safety have also changed, with the driver now responsible for ensuring those travelling within the vehicle are making use of the safety equipment provided. New rules governing the use of child restraints have also been passed.

Driver assists are becoming increasingly common as the driverless technology improves –with modern vehicles equipped with an array of sensors. These detect anything from lane drift and driver awareness, to changes in the operation of the vehicle and warning of the distance to another object.

It has never been safer to drive and it is an area of constant innovation and development.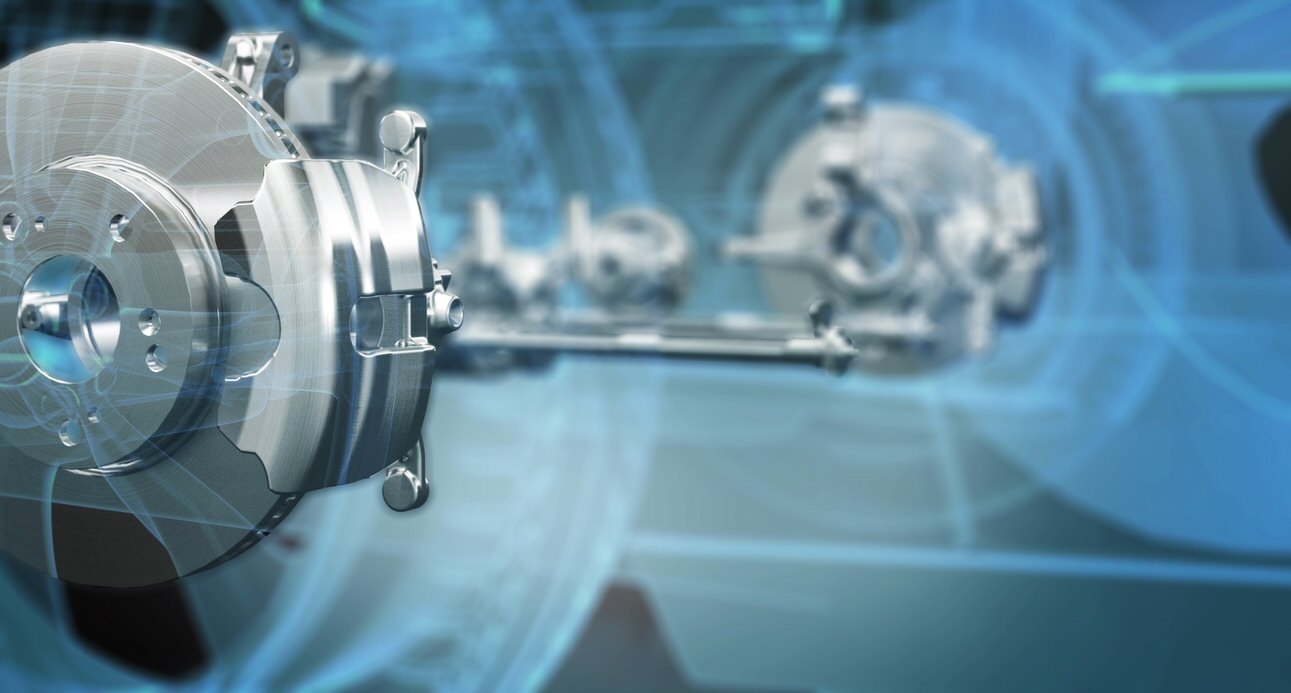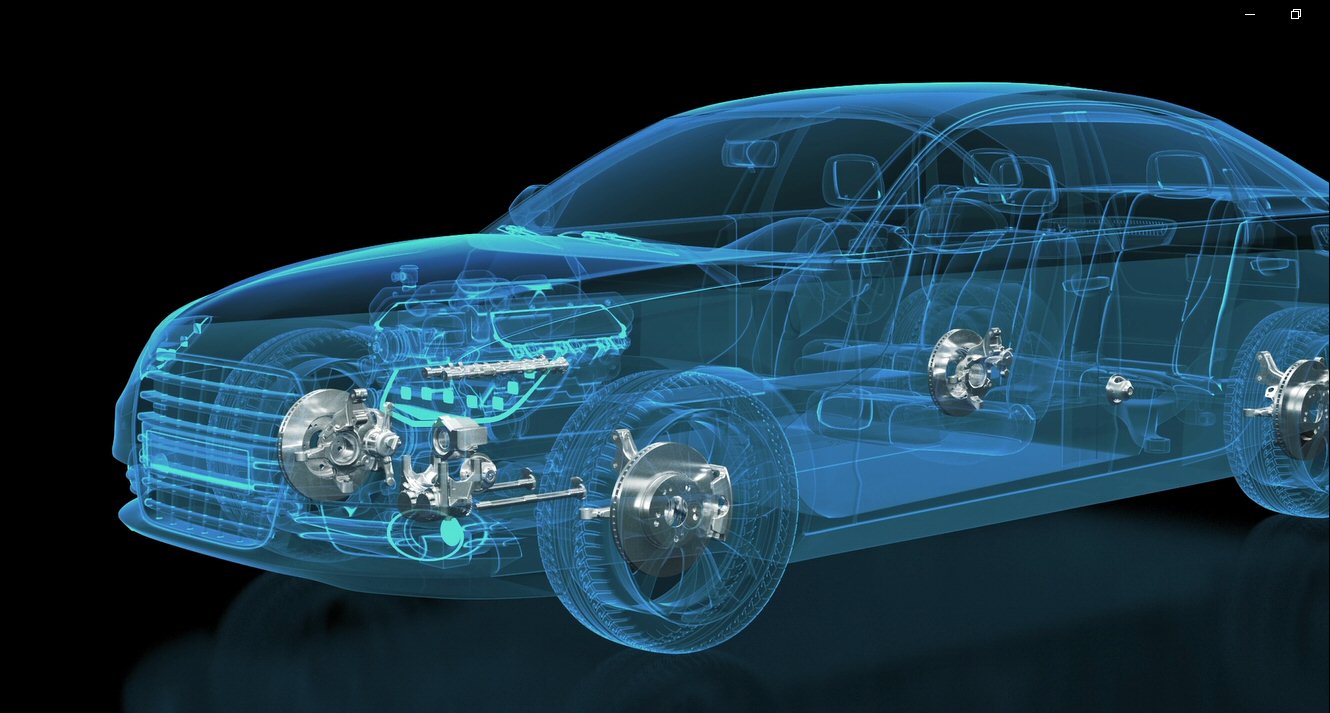 Refitting an Industry
One of the biggest challenges facing manufacturers today is the shift towards more environmentally friendly vehicles and the repercussions it will have for the industry. Buyers are increasingly more aware of the effect their purchases are having on their environment and are actively looking to reduce their impact.

The recent Diesel fuel emissions scandal and the dramatic dip in sales of them that followed highlights the change in consumer attitudes. Whereas in previous decades a vehicle that emitted more pollutants would have been seen as a price worth paying for better performance, it is now seen as a negative and presents a serious choice for a potential buyer.

Buyers still expect a certain level of performance though. Manufacturers have been consistently improving the efficiency of engines to allow them to be smaller and emit less pollution, while still providing enough power to move the ever growing size and weight of modern vehicles.

However this constant refinement can only go so far. Fossil fuels still emit pollution despite the improvements made, and if society is determined to reduce the pollutants emitted by vehicles the only way to do that is to switch from fossil fuels to new power sources.

Several alternatives have been put forward, with Hydrogen cells and Electric batteries seen as being two of the most viable. Electric seems to have won out for now, and manufacturers have made a concerted effort to push electric versions of their existing models into production as soon as they're able to.

This all comes at a cost. The first and most obvious expense comes from researching the new technology and re-equipping the production lines to build it, but this new generation of vehicles will also be more expensive to produce.

These complex processes and components will lead to higher prices for consumers and sales will likely drop as a result – whether the increased price per vehicle will be enough to offset the lower number of sales remains to be seen.

Suddenly shifting an entire industry in a new direction also presents supply problems. Vast quantities of relatively rare heavy metals will be needed to build batteries and other electrical components, with demand almost certainly outstripping supply in the short term, driving up prices even further.

Another area that will suffer from a dwindling supply is in the specialist skills needed make it all happen. Engineers are already in short supply globally, and the automotive industry is looking like it will either have to invest more in training programs or have to attract employees from other industries like aerospace to fill the gaps in their workforce –contributing to their costs even further with higher wages and training expenses.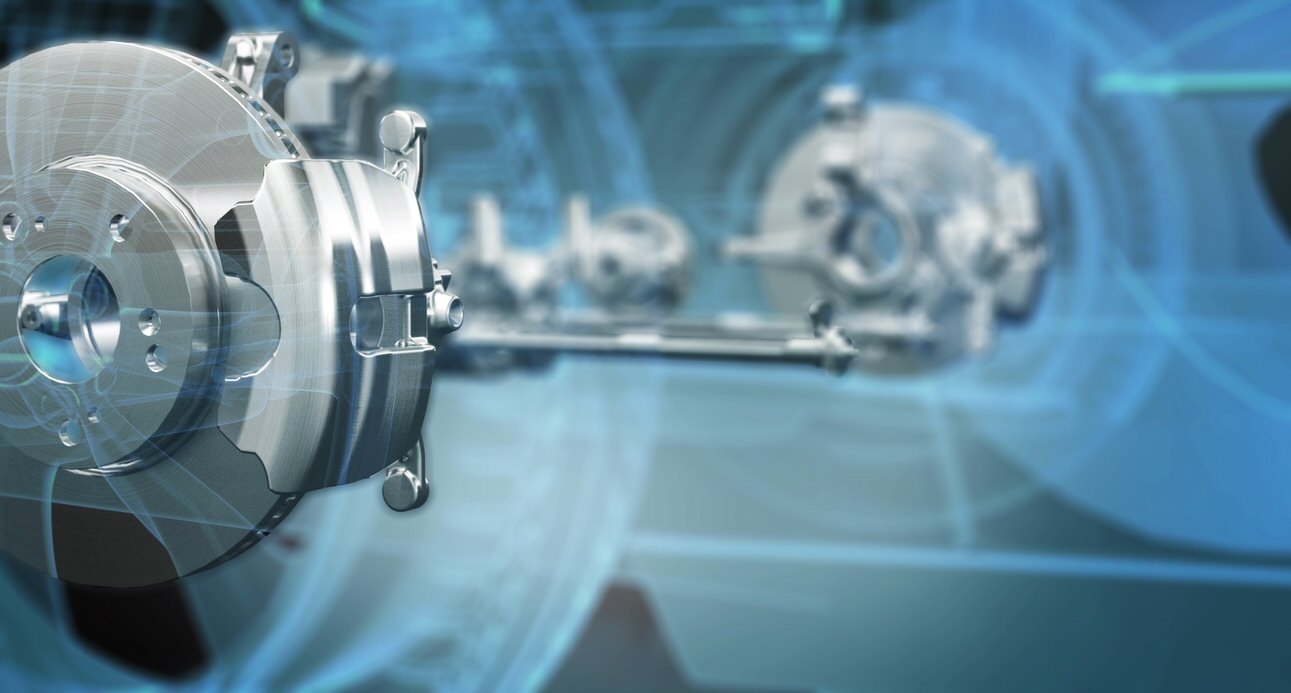 Driving Force
At the same time as the industry changes the way it powers its vehicles, it has curiously moved to push driverless technology to the fore – or possibly the other way around. Each undertaking on their own is hugely disruptive with significant up-front investment costs, so to embark on the two side by side represents something more curious.

It has been suggested that because driverless technology is much easier to implement on electric cars it is this that is driving the simultaneous change – but tough EU emissions targets mean that in order for manufacturers to meet them they need the zero emission electric vehicles to balance their figures in the short term. So it could equally be that the need for a cleaner power source to avoid hefty fines is actually driving the change.

If the latter is true then the question of why develop driverless technology at this point at all has to be asked, as electric vehicles are already more expensive to buy than their standard fuel equivalents - and driverless technology would add to that cost significantly.

Together they may put the cost of buying a car equipped with these technologies out of reach of many current car buyers, or at least encourage them to downsize – but there's a problem with that too...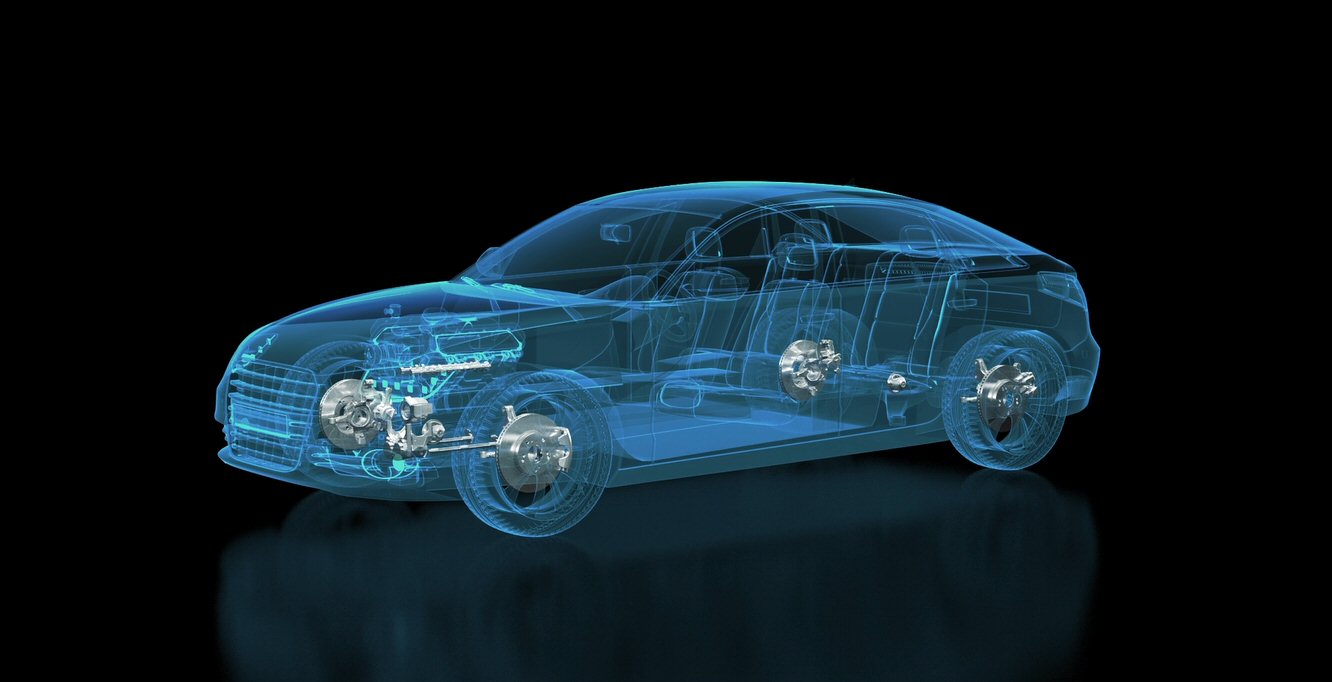 Driver Redundancy
Research is emerging that car sharing between separate individuals and homes could be a very real norm in future - those that can't afford their own vehicle can opt to co-own or even rent one. If a car can drive itself home after dropping you off at work, it could also then fulfil any number of duties for any number of people while you are at work, it's simply a case of timing.

Additionally, if driverless technology is fully realised journey times would drop significantly too as the road network could handle vastly more traffic without delay and near zero accidents – making car sharing even easier.

The question then is just how expensive are these vehicles going to be? Current costs are high but will almost certainly come down over time as the technology develops and mass production does its thing, but at the moment it is very expensive.

The LIDAR systems (an automobile mounted Radar type system) being tested on driverless prototypes are massively expensive – in the region of tens of thousands of pounds per system. That makes them extremely inefficient in smaller cars, further pushing the car sharing of larger vehicles or at least making full use of all the space inside vehicles – empty seats being simply unaffordable.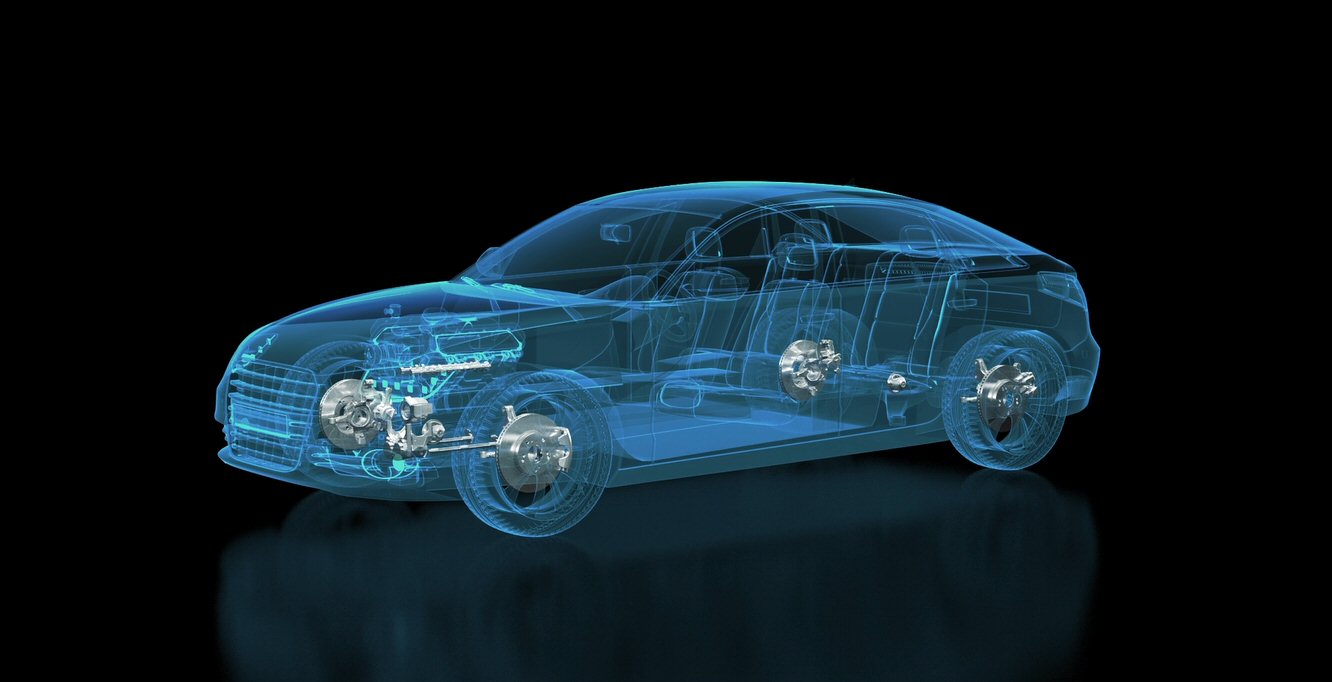 Revolution
The automotive industry currently stands on the brink of a potential revolution on a monumental scale. The automobile and how we use it stands to be completely reimagined for a future world, and inextricably linked with this progression is the switch from fossil fuels to cleaner energy sources – which shows no signs of abating.

The largest manufacturing conglomerates around the world have all invested vast sums of money in realising their vision of this future - a race to establish themselves at the head of the new order of things once the carbon settles in another example of the industry gauging the winds and moving when it must.

Never before has the industry seen so much investment towards a singular goal, and each company is striving for an advantage in their race to dominate this future market and pay off their stakes.

If they succeed the rewards are vast enough to secure their futures for decades to come, and whoever emerges victorious will usher in a new automotive age – and be in the position to dictate what it will look like.

MAT FOUNDRY GROUP ARE A LEADING MANUFACTURER OF GREY AND DUCTILE IRON CAR COMPONENTS. TO LEARN MORE ABOUT US VIEW OUR PRODUCTS OR CONTACT US TODAY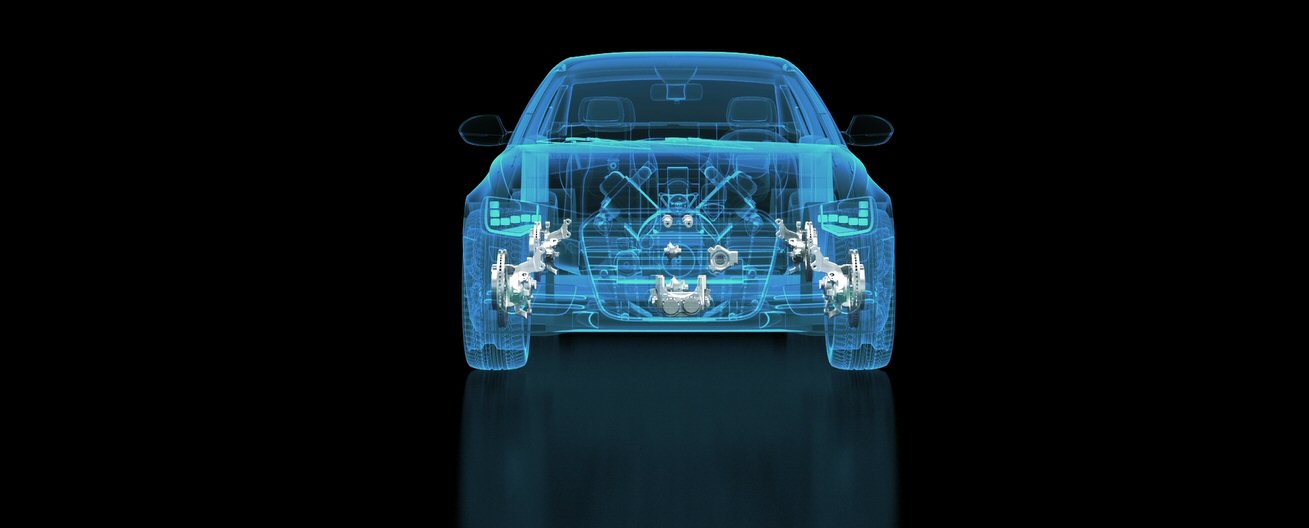 News and blogs
Two Steps Ahead: How Buying Behaviours Are Changing in the Automotive Industry

14th Nov 2023

Read More

What Is The Scandinavian Flick and How Do You Perfect It?

12th Oct 2023

Read More

What Is Hypermiling and How Safe Is It?

13th Sep 2023

Read More

Is There An EV Gender Gap? Why Female Drivers Are Reluctant To Go Electric

10th Aug 2023

Read More

Behold The Lowest Car In The World...

17th Jul 2023

Read More

The Cars of The Future: What Will AI's Impact Be On The Motoring World?

14th Jun 2023

Read More

How Has Deglobalisation Impacted Automotive Manufacturing in the UK?

7th Jun 2023

Read More

8 Decarbonisation Tactics That Are Cleaning Up Automotive Manufacturing

30th May 2023

Read More

Revealed: How Tired Drivers Could Soon Be Targeted With New Breathalysers

12th May 2023

Read More

Dangerous Drivers Beware... Drones Are Watching

13th Apr 2023

Read More
Instagram Feed
Latest Vacancies