The Casting Journey [INFOGRAPHIC]
Many imagine the casting process to involve huge vats of molten iron being poured into castings, wreathed in sparks and smoke.
The great thing is that they're not wrong, but there's also a little more to it than that. Check out the casting journey below to discover just what goes into making our products.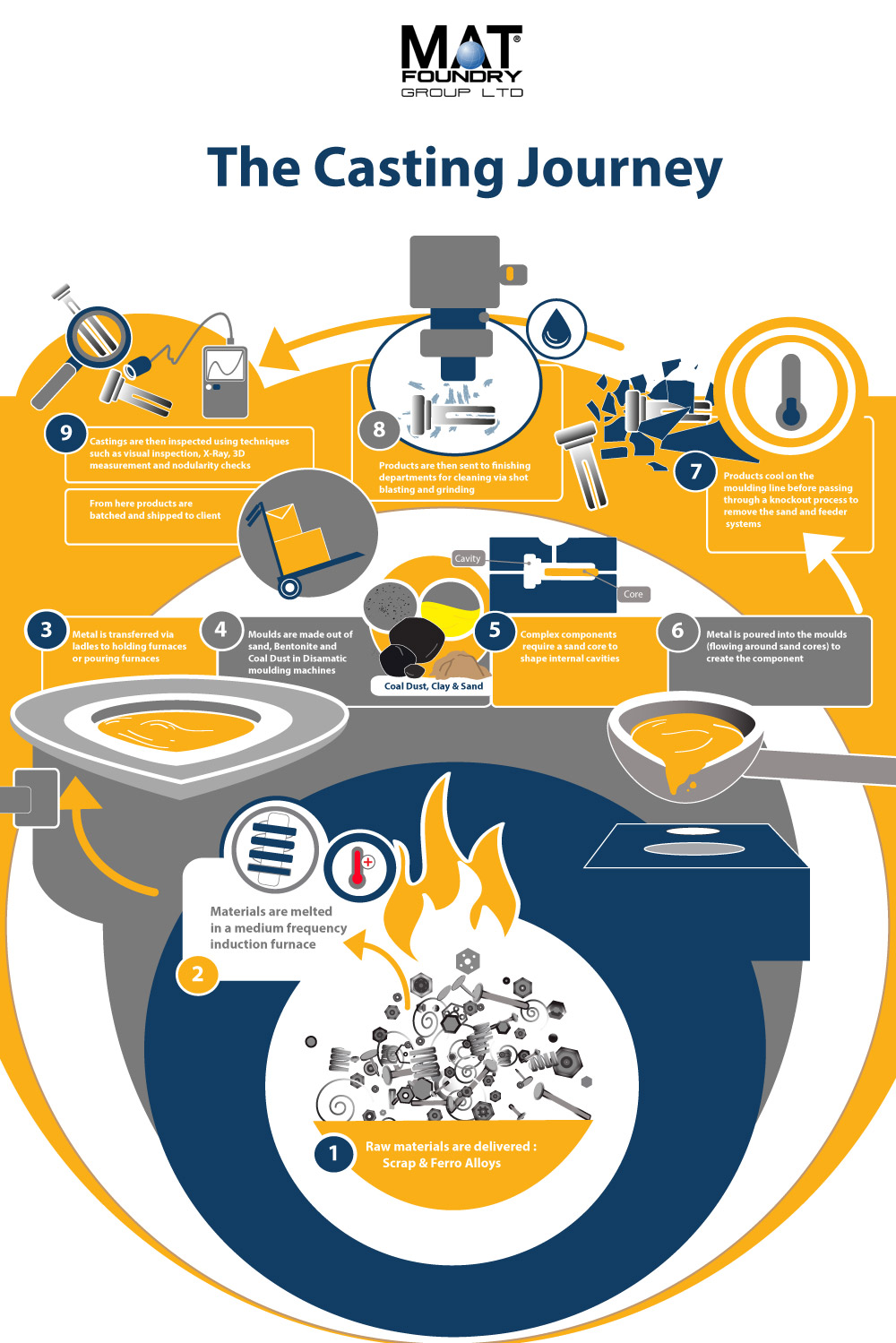 MAT FOUNDRY GROUP ARE A LEADING MANUFACTURER OF GREY AND DUCTILE IRON CAR COMPONENTS. TO LEARN MORE ABOUT US VIEW OUR PRODUCTS OR CONTACT US TODAY.
News and blogs
What Is Hypermiling and How Safe Is It?

13th Sep 2023

Read More
Instagram Feed
Latest Vacancies